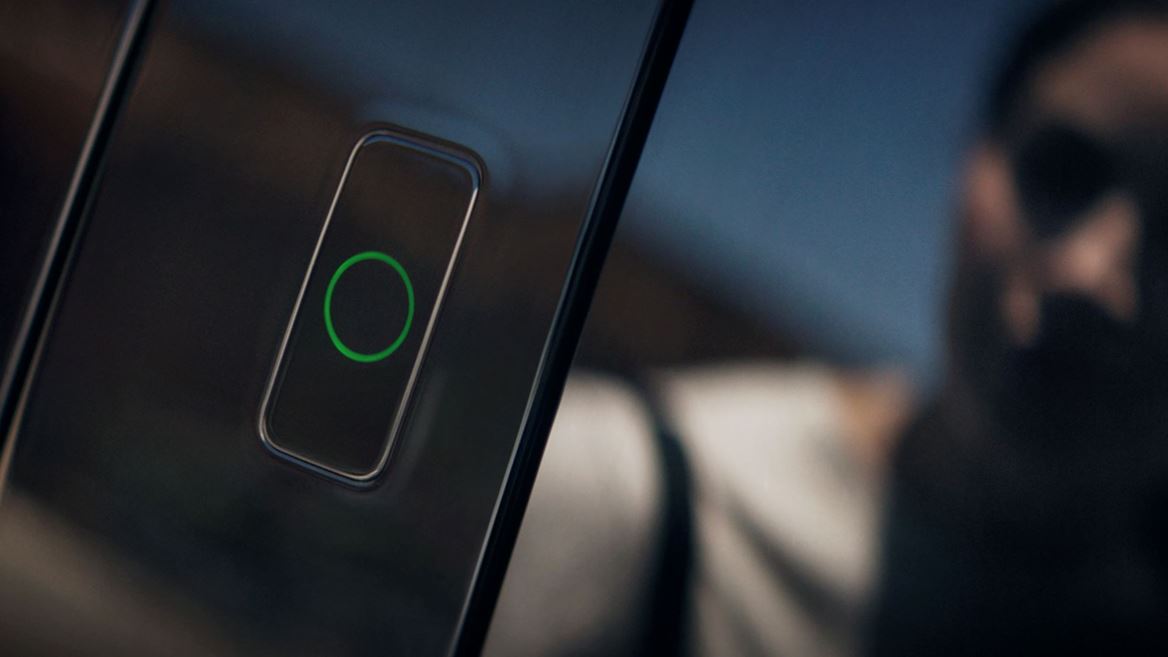 GENESIS INTRODUCES WORLD FIRST KEYLESS ENTRY FACE RECOGNITION TECHNOLOGY ON 2023 GV60
Genesis GV60 will be the first car in the world to feature pioneering face recognition technology as part of biometric vehicle entry and engine start

Other new features include Digital Key, which grants access for up to four people without the need for a physical key to be present

Ergo Motion massage driver seats and heated front and rear seats now come as standard across all 2023 GV60 models

2023 GV60 configurator now live at

https://www.genesis.com/uk/en/models/gv60.html
FRANKFURT, Germany, Dec. 13, 2022 – For the 2023 model year, Genesis Motor Europe is introducing a number of new state-of-the art biometric features to the GV60, the brand's first dedicated electric SUV.
While already offering an unmatched level of premium design and technology since its launch earlier this year, GV60 will offer the world's first face recognition technology for keyless entry along with additional tech features such as Digital Key and air purification system.
Cutting edge biometric technology
The 2023 Genesis GV60 will introduce an innovative Face Connect feature which gives customers the ability to access their car using their face alone. Using a face recognition sensor with a deep-learning image processing controller, GV60 can be both locked and unlocked without the need for a physical key. The setting up process is made seamless by the Genesis Connected Services (GCS) App: customers will only need to access the car with the physical key once in order to set up their profile for face recognition entry and to start the car using their fingerprint.
The process is made seamless by a LED indicator located on the B-pillar, which provides visual feedback on the status of the car, while all information is stored securely via encrypted software in the vehicle and managed via HMI (Human-Machine Interface). At no point is biometric data uploaded and stored remotely.
The never-seen-before combination of face and fingerprint recognition allows customers to have a completely hassle-free experience, giving users the option to leave their car keys behind should they wish.
The advanced technology used on the 2023 GV60 resembles the tech already featured on the smartphones of millions across the world, allowing seamless integration and guaranteeing both safety and security. Face Connect can enhance the enjoyment of everyday activities and help towards a completely stress-free driving experience. Customers can safely leave their car keys at home and focus on the journey and their day ahead. As well as offering total security peace of mind with access programmed to the individual customer's face, keyless access is also ideal for outdoor activities such as swimming, climbing or running, where carrying a physical key can be inconvenient.
Digital Key
A new Digital Key feature will also be available with the 2023 Genesis GV60. This allows customers to access the vehicle and lock or unlock the car using their smartphone or smartwatch. The Digital Key system allows customers to be welcomed when approaching the vehicle, with the puddle lamp turning on and the side mirrors opening, while also giving the ability to share a real time key with up to three people. This can grant users access to the car using a digital app without the need for a physical key to be present.
The Digital Key feature allows the owner to share access to the car with up to 3 additional users. The virtual key can be easily shared via smartphone, with the owner having the possibility to set limits on the amount of time the digital key is available to other users. Once again, physical car keys are considered as an accessory rather than a need, as GV60 customers will be able to share a Digital Key no matter their proximity to the car. This feature grants both freedom and safety, as it allows to share access to the car with friends or family regardless of the owner's location, while also allowing to set restrictions on the level of access for guests.
Interior upgrades
Previously available as part of the Comfort Seat Pack, Ergo Motion driver seat (which include massage function) as well as heated seats in both the front and rear now come as standard across all GV60 models in 2023. This also includes an electric adjustable heated steering wheel with memory function. A new Air Purification System is also being introduced to the all-electric GV60. This includes a high-performance premium air filter, which detects the quality of the air in the cabin and automatically activates when the level of dust concentration increases.
GV60's ambient lighting, available in 64 different colours, will also be extended in the lower area of the cabin, surrounding both driver and passengers to ensure a serene driving experience, and will now come as standard on the entire 2023 GV60 line up. Lawrence Hamilton, Managing Director for Genesis Motor Europe, commented: "We are delighted to introduce the world's first biometric experience on a car with the 2023 new model year changes for GV60, one of our most exciting models in Europe. Already featuring state-of-the-art elements, the new additions represent a further step towards innovation by introducing a never-seen-before advanced technology in the market whilst also proving Genesis' commitment to offer a personalised and seamless experience to customers."
The 2023 Genesis GV60 is available in the UK in either Premium, Sport or Sport Plus versions. As with all Genesis models, the 2023 GV60 can be personalised using the easy-to-use online configurator, which allows customers to choose from a range of colour and trim options, as well as select a number of carefully curated upgrade packages based on technology, innovation, and comfort.
For more information head to www.genesis.com/uk.
About Genesis
Genesis brings premium cars with a luxury experience to Europe. The Korean brand has established itself as a true alternative within the premium segment. With a commitment to hospitality and great service, Genesis strives to build sincere relationships with customers and, above all, to respect the greatest luxury – their time. Embodying its unique design language 'Athletic Elegance', the brand continues to strengthen its range of vehicles and services across Europe having launched five premium luxury vehicles in 2021. Genesis will introduce three electric vehicles in 2022 and, from 2025, all-new Genesis vehicles will be pure electric as part of the brand's vision for a sustainable future. Genesis will also pursue a goal to become carbon net zero by 2035.
For more information about Genesis and its definition of premium, please visit www.genesis.com.