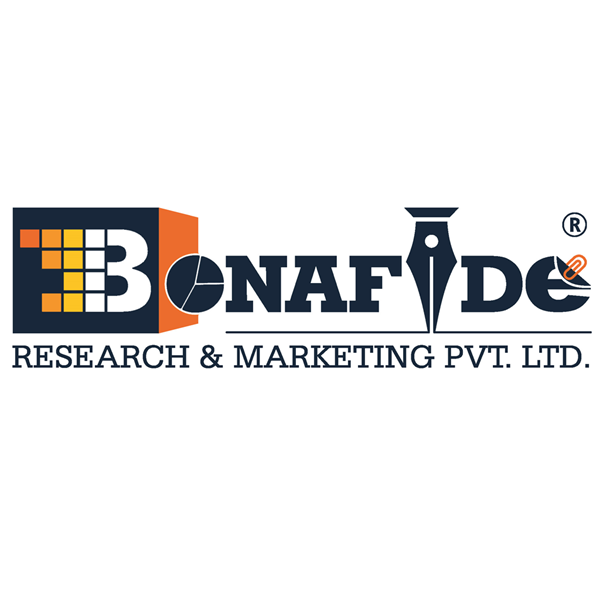 Global Skateboard & Equipment Market is projected to reach
Clifton, New Jersey, May 04, 2023 (GLOBE NEWSWIRE) — The global skateboard industry has been growing steadily over the years, driven by the rising popularity of skateboarding as a sport and a recreational activity. The increasing number of skateboarding parks and the inclusion of skateboarding as a sport in the 2020 Tokyo Olympics have had a massive impact on the popularity of the sport. Tony Hawk, Ryan Sheckler, Bam Margera, Nyjah Huston, Rob Dyrdek, and Leticia Bufoni are popular for skateboarding. The use of skateboards by various college students for commuting inside the college premises is also driving the market for skates. Moreover, the emergence of electric skateboards is witnessing a surge in the market owing to the motorized mechanism's greater convenience factor. In addition, it also provides the feature of weight sensor controls or handheld throttles for controlling the speed of the board.
The COVID-19 pandemic led to a surge in the sales of skateboards and other outdoor recreation equipment. With many people stuck at home due to lockdowns and social distancing measures, there was a growing interest in outdoor activities, including skateboarding. Additionally, many people were looking for ways to stay active and entertained while gyms and other indoor facilities were closed.
Key Takeaways:
Electric skateboards and street skateboards together account for a major market share of 68%, driven by consumer demand.Other types of skateboards, like one-wheel skateboards, off-road skateboards, nickel skateboards, and eggboard skateboards, are gaining popularity and are expected to be in demand at a higher growth rate of 5.45%.Teenagers are the highest end-users of skateboarding, as it has always been a popular activity, and they often use it as a means of transportation and a way to socialize with friends.Online sales channels offer a wider range of options, competitive pricing, and the convenience of doorstep delivery, which is driving the growth of future online sales for skateboards at 5.38%.Asia-Pacific region to grow at the fastest growth rate of 5.12% to account for the highest share of 29.63% globally by 2028.
Get a free sample report: https://www.bonafideresearch.com/samplereport/221219201/global-skateboard-market
Skateboarding is becoming a popular sport, especially among younger generations around the world. Skateboards are compact, easy to use, and can be used to navigate through traffic quickly. Professional skateboarders and athletes have helped to promote the sport and increase its visibility, leading to more people becoming interested in skateboarding. Skateboard manufacturers continue to innovate and develop new products, such as electric skateboards, which have helped to keep the market fresh and attract new customers. Social media platforms have allowed skateboarders to share their skills and experiences.
Some of the current trends in the skateboard industry include the use of sustainable materials such as bamboo, recycled plastic, and organic cotton. Electric skateboards are gaining popularity as they offer a convenient and eco-friendly mode of transportation. They are equipped with a battery-powered motor and wireless remote control, making them easy to use. Skateboard enthusiasts are increasingly looking to customize their boards, from the graphics on the deck to the size and shape of the wheels. Skateboarding has always been closely associated with streetwear fashion, and this trend continues with collaborations between skateboard companies and clothing brands. Platforms such as Instagram and Tik Tok have allowed for the sharing of skateboarding videos and the promotion of skateboard culture.
Skateboarding is perceived as an inherently risky activity, with higher possibilities of injuries and concerns among parents. The rise of sports like BMX, parkour, and even eSports has increased competition for the attention and spending of these consumers. Skateboard decks are typically made from wood, which raises concerns about deforestation and other environmental impacts. However, exploring more sustainable materials and manufacturing processes can come at a higher cost. The popularity of skateboarding has led to a proliferation of counterfeit products, which can undermine the reputation and profitability of legitimate skateboard companies.
There could be several reasons why skateboarding as a sport has not developed as much as other mainstream sports. Skateboarding requires a certain level of skill and access to suitable infrastructure, such as skate parks or ramps. It has often been associated with counterculture and rebellion, which can make it less attractive to mainstream audiences and sponsors. Skateboarding has a reputation for being a high-risk sport and has not always received the same level of funding or support.
To access the complete report: https://www.bonafideresearch.com/product/221219201/global-skateboard-market
Some of the key players in the global skateboard industry include Element Skateboards, Krown Skateboards, Sk8factory, Alien Workshop, Almost Skateboards, Boiling Point, Plan B, and Blind Skateboards, among others. These players are focusing on product innovation and development to gain a competitive advantage in the market.
The rising inclination towards fitness has resulted in increased outdoor sports activities, which act as a key driving factor for street skateboarding. These are about 28 to 33 inches long and 7.5 to 8.75 inches wide. Typically, younger people are more likely to use street skateboards for leisure and recreational purposes, while older individuals may use them for transportation or commuting. These skateboards are also known as popsicle boards and are predominant in street skating. These are frequently used by beginners and are available at a much cheaper price as compared to other kinds.
Electric skateboards allow riders to travel faster and with less effort, making them a popular choice for commuters and enthusiasts alike. Additionally, electric skateboards often have features such as regenerative braking, wireless controls, and even smartphone apps that enhance the riding experience. Some popular electric skateboard brands globally are Boosted, Evolve Skateboards, Meepo, Backfire, Ownboard, WowGo, and Inboard. The average selling price (ASP) of electric skateboards can vary from $400 to $1,500 USD. Some premium electric skateboards with advanced features such as long-range batteries, high speeds, and durable construction can cost even more than $1,500 USD.
The longboard segment growth is attributed to its longer dimensions and the convenience of flipping over. These boards are longer in dimension, consisting of 44 inches in length and 22–26 inches in width, and are available in a wide variety of shapes and sizes. The product is comparatively faster on account of its wheel size, construction, and hardware material. The end-users of longboards comprise cruising, traveling, and downhill racing. Longboard dance and freestyle are emerging as popular styles that help the rider experience free, fluid movements.
For a detailed TOC: https://www.bonafideresearch.com/product/221219201/global-skateboard-market
North America is the largest market for skateboards, with the United States being the largest contributor to the region's market share. The country has a strong skateboarding culture and industry, with many well-known skateboarding companies and professional skateboarders based there. Popular skateboard brands in the US are Element, Baker, Girl, Plan B, Zero, Enjoi, Chocolate, Santa Cruz, Creature, and Almost. There is a trend towards supporting local skateboard shops and manufacturers, rather than buying from big-box retailers or online marketplaces.
Chinese skateboards dominate the market with a 13.93% share globally and lead in the Asia Pacific region. Skate parks are being built across China, and many cities are hosting skateboarding competitions and events. Some popular skateboard brands in China are Flying Tiger, Liohan, Mydo, Skatebolt, Warhol, Hawk, KUUBOARD, and Power Deck. The market has witnessed the entry of several local and international skateboard brands and manufacturers, which has led to increased competition and innovation in the market.
In Europe, Germany leads the skateboard market with an 18.58% share and globally ranks third. Skateboarders in Germany have also been actively working to improve the recognition and support for the sport in their country. Some popular skateboard brands in Germany include Titus, Skate Deluxe, Powell Peralta, Blue Tomato, and Globe. Some recent trends in the German skateboard scene include the popularity of cruising and longboarding, as well as the rise of skateboarding as a recognized sport with its inclusion in the 2020 Summer Olympics. The German skateboard market is also characterized by a strong DIY culture, with many skateboarders customizing their own boards and experimenting with different components and designs. This has led to a proliferation of small, specialized skate shops that cater to this DIY community.
Japan has a strong skateboarding culture with a 5.32% share globally, and Japanese skateboarders are known for their unique styles and approaches to the sport. Some of the popular skateboard brands in Japan include Evisen, 8FIVE2SHOP, HUF Japan, W)Taps, Atmos, Comme des Garçons, Nike SB Japan, and Vans Japan. There has also been a rise in the popularity of skateboarding among older adults in Japan, as it is seen as a fun and low-impact way to stay active and socialize. Many Japanese skateboarding brands use traditional Japanese aesthetics and art in their designs, which sets them apart from other countries.
Brazil has a growing skateboard and equipment market at a CAGR of 3.55% and a thriving skateboarding culture. The country has produced many renowned skateboarders and hosts several skateboarding events. Some of the popular skateboard brands in Brazil include Vibe, Red Nose, Zero, DC Shoes, New Balance Numeric, QIX, OUS, Drop Dead, Crail Trucks, and Elemento. However, the industry in Brazil also faces challenges, including high import taxes on foreign-made products and limited access to quality materials for local manufacturers. Brazil has a rich skateboarding culture, and many professional skateboarders have emerged from the country, such as Leticia Bufoni, Pedro Barros, and Bob Burnquist. The country also has several skateboarding events and competitions, such as the Oi Bowl Jam, Vans Park Series, and Red Bull Skate Generation.
Get customized report as per requirement: https://www.bonafideresearch.com/product/customize/221219201/global-skateboard-market
Considered in the Report
  Geography: Global  Historical Year: 2017  Base year: 2022  Estimated year: 2023  Forecast year: 2028 Market Segmentation Details By Product Type Street Skateboard Cruiser Skateboard Long Skateboard Electric Skateboard Other Skateboard By End-Use Kids (Below 12)Teenagers (12 to 18 Years)Adults (Above 18) By Distribution Channel By Region By Country US, Canada, MexicoUnited Kingdom, Germany, France, Italy, Spain, RussiaChina, India, Japan, South Korea, AustraliaBrazil, Columbia, Argentina, Saudi Arabia, UAE, South Africa Company profiles BureoElement Skateboards Skate OneAbsolute Board CoRazor USA LLC. Alien WorkshopZero Skateboards Boosted Inc. Art printSk8factory Almost Skateboards Absolute BoardCarver Skateboards Blind Skateboards Mormaii 13.16. Trouble skateboards Krown Skateboards EXWAYControl Skateboards Inc Plan BEvolve Skateboards Longboarding SA Other Market Details Key Drivers & Key Challenges, Market Trends and Developments, Strategic Recommendations
To buy the research report: https://www.bonafideresearch.com/buy-now/220369921
Related Reports:
The global ski gear & equipment market 2028, is projected to grow at a CAGR of 3.34% to be valued at USD 2.9 Billion. This market is driven by a combination of factors such as increasing participation in winter sports, the growing popularity of skiing among millennials, and rising disposable incomes among consumers in emerging economies. Europe leads with a 60% share due to the presence of popular ski destinations such as the Swiss Alps, French Alps, and Italian Alps. North America is the second leading region, which is driven by the presence of popular ski destinations in the region such as Colorado, Utah, and Whistler. The Asia-Pacific ski gear & equipment market is expected to grow at the fastest CAGR of 4.13%, driven by the increasing popularity of skiing and winter sports tourism in countries such as China, Japan, and South Korea.
The global guitar market is anticipated to grow further at a CAGR of 7.06% to be worth USD 7.31 Billion by 2028. Guitars are widely popular among musicians, amateurs, and music enthusiasts worldwide, and the market is driven by the demand for both acoustic and electric guitars. The market is highly competitive, with numerous players operating globally, ranging from established guitar manufacturers to small-scale players. North America leads with 41.05% of the market, as it has a well-established music industry and a large base of music enthusiasts. The region is home to some of the leading guitar manufacturers and brands, such as Fender Musical Instruments Corporation and Gibson Brands, Inc. The market is expected to witness growth of 8.07% in the Asia Pacific region, owing to the increasing popularity of Western music and the rising number of music schools and colleges. Europe, on the other hand, is home to Ibanez, Yamaha, and Taylor guitars. Additionally, the region has a strong tradition of classical and flamenco guitar music, which also drives the demand for guitars in the region at a CAGR of 6.88%.
Contact us:
Steven Thomas – Sales & Marketing Manager
E-mail: sales@bonafideresearch.com
Asia-Pacific: +91 7878231309
Europe: +44 20 8089 0049
North America: +1 201 793 8545 
https://www.bonafideresearch.com/
About us:
Bonafide Research is the fastest-growing global market research and consulting company, providing syndicated research reports, customized research reports, and consulting services to a range of verticals. They have been closely working with a wide client base ranging from Fortune 1000 companies to small and medium enterprises, helping them track the constantly changing market scenario. Bonafide has continuously made efforts to evolve and enhance the report quality with each passing day. Bonafide Research has a strong base of analysts and consultants from assorted areas of expertise who track the latest economic, demographic, trade, and market data globally and help clients make informed business decisions. They periodically update their market research studies to ensure that their clients get the most recent, relevant, actionable, and valuable information for strategy development and to extract tangible results.