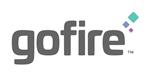 Gofire Announces New Patent Allowance for Safer and Cleaner
DENVER, Feb. 03, 2023 (GLOBE NEWSWIRE) — Gofire Inc., the innovative developer of safer and cleaner smart inhaler product solutions, announces the allowance of an additional U.S. patent application based upon three inventions which include a system for a vaporizing device, managing user concentrate and administering concentrate to a user.
This allowance follows the award of 12 international patents to Gofire and 46 pending patents worldwide. "We are pleased to have received this allowance as part of our strategy to continue building our robust intellectual property estate which lays a strong foundation to the unique manufacture of our products," said Peter Calfee, CEO of Gofire.
Gofire is uniquely positioned in the market to deliver safer and healthier, smoke-free solutions to the 82 million vape consumers worldwide and has developed proprietary heating and reservoir systems which considerably mitigate the carcinogens produced in a vaporization session while also delivering a consistent, measured product dose and preserving flavor leading to an enhanced consumer experience. "We see our patents and systems as solutions for both the consumer and the regulatory authorities who are increasingly seeking to remove potentially harmful and higher-risk devices from the market which may have an impact upon the health and safety of the consumer. Our technology and products are in the right place at the right time."
Calfee mentioned that Gofire is exploring strategic options to enter the market through contract manufacturers and is open to sell or license its technologies and patent estate to companies interested to capture further market share. "We have made constant progress since identifying many of the consumer health issues in 2014 and we are seeking the best solution and route to market for our product to benefit the consumer public."
About Gofire
Gofire Inc. is a life sciences technology company focused on providing safer inhalation products to the mass market. Gofire was founded in late 2014 with a mission to improve dosing and complete the cycle of data feedback between consumers and product designers. Gofire innovates in multiple areas including; dose control, dry puff mitigation, product preservation, child safety, unique identification and adherence monitoring. For more information, visit https://gofire.co.
For more information:
Peter Calfee
peter@gofire.com
(802) 779 2605