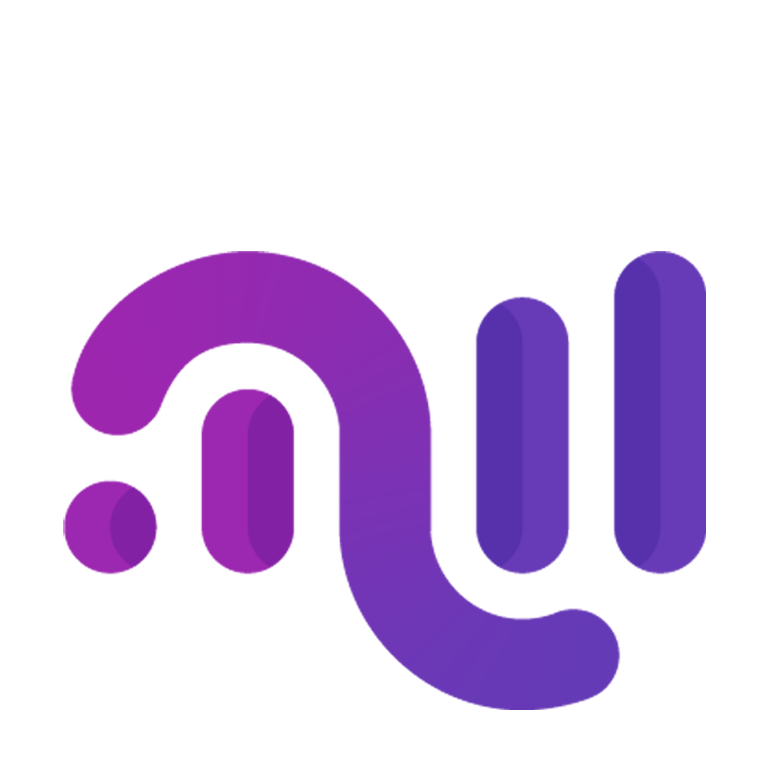 Golf Ball Market Size to Reach USD 1356.6 Bn by 2032; North
New York, March 21, 2023 (GLOBE NEWSWIRE) — The global golf ball market was valued at USD 1,046.2 Million in 2022 and is expected to reach USD 1356.6 Million by 2032. Between 2023 and 2032, this market is estimated to register the highest CAGR of 2.7%. The advancement of golf tourism, the construction of new golf courses, and increasing consumer spendable income are some of the major market drivers of the golf ball market.
Get additional highlights on major revenue-generating segments, Request a global golf ball market sample report at https://market.us/report/golf-ball-market/request-sample/
Key Takeaway:
By Type, in 2022, the 4-Piece segment has generated the largest revenue share 2022.By Application, the professional golf segment has dominated the market and it accounted for the largest global revenue in 2022.In 2022, North America dominated the market with the highest revenue share of 35%.Asia Pacific region is expected to grow at a significant CAGR from 2023-2032.
Governments around the world are organizing tournaments and workshops. They are also working towards the development of professional golf courses to invest in tourism. This is also authorized to the growth of the market during the forecast period.
Factors affecting the growth of the golf ball market
There are several factors that can affect the growth of the golf ball market. Some of these factors include:
Rising Income: Due to rapid urbanization and high capital income individuals are more inclined towards on-course golf. 41% of Americans play golf ball sport and spend more on golf games propelling the growth of the market.Increasing golf tourism: Golf tourism is an important tourism industry in terms of average daily expenditure per visitor. Golf tourism generates social and political controversies due to this it is more popular among individuals which surged demand for golf balls in tourism.Technological advancements: With advancements in golf ball production like distance measuring lasers, golfers can easily access the number of yards required for any shot. It also includes swing sensors, tempo, and angle to guide. This advancement makes golf sport more popularCOVID-19: COVID-19 crisis has led to lockdown, closure of golf courses, and curfews also indoor and outdoor sports facilities which have a negative impact on market growth.
To understand how our report can bring a difference to your business strategy, Inquire about a brochure at https://market.us/report/golf-ball-market/#inquiry
Top Trends in Global Golf Ball Market
The rising trend of golf tourism is driving the growth of the golf ball market around the world. Due to hectic and busy lifestyles, people are preferring golf courses that contain beautiful scenery, fresh air, sunshine, and stunning views.
Health awareness and benefits of sports among individuals are worldwide increasing so individuals are more inclined towards indoor and outdoor sports such as golf. Innovation and technological advances in the golf industry are the main factors that enable manufacturers to offer golf simulators, due to this individuals are continuously shifting towards golf sport.
Market Growth
Rapid growth is being experienced by popularity and high hopes of golfers for the game as a future opportunity. The number of rounds played by a golfer has risen and more people are visiting the golf course. Golf is more popular among individuals worldwide due to low-risk injuries and less physical activity. Studies found that constant exposure to green areas reduces stress, relax the body, and reduces anxiety due to this peoples are inclined towards golf which is an important growth factor of the golf ball market.
Regional Analysis
The golf ball market was dominated by North America, which acquired the most significant revenue share of 35% in 2022. Over 17,000 golf courses, of which approximately 13,000 are public clubs and 4,000 are private clubs are in the North American region. Additionally, the region contains several major players such as Nike, Inc. and Callaway Golf Company. Dixon Golf Co.
Asia Pacific is expected to grow at the fastest CAGR during the forecast period owing to the development of 180 new projects.  China and India rank among the top 20 Golf countries in the world and holds significant contributions to regional growth.
Europe is poised for steady growth due to its real estate presence and a growing golf tourism industry.
Competitive Landscape
The companies work with resorts and hotels around the world to develop golf facilities and provide balls to promote the sport. They also focus on mergers and acquisitions as part of their business strategy to drive growth. Recently, it has been observed that growing markets, especially Asian countries such as China and India, are increasingly adopting golf as a sport and leisure activity.
Some of the major players include Callaway Golf Co., Dixon Golf, In, Mizuno Corp., Nike Golf, Inc., TaylorMade Golf Co., Inc., Bridgestone Golf, Inc, Sumitomo Rubber Industries Ltd, OnCore Golf Technology Inc., Tee Ventures (India) Pvt. Ltd., Toppoint Corp. Ltd., Turner Broadcasting System, Inc., XXIO Golf, Other Key Players.
Have Queries? Speak to an expert, or To Download/Request a Sample, Click here.
Scope of the Report
Report AttributeDetailsMarket Value (2022)USD 1,046.2 MillionMarket Size (2032)USD 1356.6 MillionCAGR (from 2023 to 2032)2.7%North America Revenue Share35%Historic Period2016 to 2022Base Year2022Forecast Year2023 to 2032
Market Drivers
Many companies have invested in people and expanded their 'in-store' service model to become trusted advisors for golf enthusiasts of all skill levels.
Increased government initiatives to promote participation in the sport and purchasing power, coupled with new product development is the main factor for the growth of the golf ball market.
Focus on high-income levels and rising living standards in developed countries is driving the growth of the golf ball market.
Market Restraints
Government agencies in various countries design and implement national laws and regulations related to sports. The rules of golf balls such as the size, weight, spherical symmetry, initial velocity, and gross distance performance of golf balls the main factor for restraining market growth.
Market Opportunities
The game of golf has benefited from a massive increase in rounds and new golfers, and golf courses around the world serve as safe and enjoyable environments. Technological advancements in the manufacturing of golf balls are also expected to create lucrative growth opportunities in the global golf ball market.
Grow your profit margin with Market.us – Purchase This Premium Report at https://market.us/purchase-report/?report_id=13181
Report Segmentation of the Golf Ball Market
Type Insight
Based on type, the 4-Piece segment is dominant in the market with the largest market share and is expected to continue its dominance during the forecast period. Professional golfers' preference for high stability and low spin is expected to drive the growth of the segment. Also, 4-piece golf balls provide better air stability and ball control.
Application insight
Based on application professional golf segment was dominant in the market with the largest market revenue share in 2022. Several golf associations work together to promote the sport among young people which is the main factor for the growth of the professional golf segment. In recent years, many programs have been launched around the world to promote the acceptance of golf as a professional sport among young people
Market Segmentation
Based on Type
Based on Application
By Geography
North America Western Europe GermanyFranceThe UKSpainItalyPortugalIrelandAustriaSwitzerlandBeneluxNordicRest of Western Europe Eastern Europe RussiaPolandThe Czech RepublicGreeceRest of Eastern Europe APAC ChinaJapanSouth KoreaIndiaAustralia & New ZealandIndonesiaMalaysiaPhilippinesSingaporeThailandVietnamRest of APAC Latin America BrazilColombiaChileArgentinaCosta RicaRest of Latin America Middle East & Africa AlgeriaEgyptIsraelKuwaitNigeriaSaudi ArabiaSouth AfricaTurkeyUnited Arab EmiratesRest of MEA
Key Market Players
Callaway Golf Co.Dixon Golf, InMizuno Corp.Nike Golf, Inc.TaylorMade Golf Co., Inc.Bridgestone Golf, IncSumitomo Rubber Industries LtdOnCore Golf Technology Inc.Tee Ventures (India) Pvt. Ltd.Toppoint Corp. Ltd.Turner Broadcasting System, Inc.XXIO GolfOther Key Players
For more insights on the historical and Forecast market data from 2016 to 2032 – download a sample report at https://market.us/report/golf-ball-market/request-sample/
Recent Development of the Golf Ball Market
In 2023, Titleist launches new 2023 Pro V1 and Pro V1X golf balls on the PGA tour.In 2022, TaylorMade golf Company has announced the acquisition of South Korean-based golf ball manufacturing company Nassau Golf Co Ltd as the company seeks to integrate its global golf ball operations.
Browse More Related Reports:
Canada golf market is projected to be USD 156.4 million in 2021 to reach USD 188.2 million by 2032 at a CAGR of 1.7%.Sports equipment market is expected to be worth around USD 6,06,610.75 million by 2032 from USD 3,32,403 million in 2022, growing at a CAGR of 6.20% during the forecast period from 2022 to 2032.Golf equipment manufacturing market increased at a 4.1% annual growth rate, reaching USD 11.42 billion in 2032 from USD 7.34 billion in 2021.Athletic footwear market is expected to be worth around USD 203.84 billion from USD 115.5 billion in 2022. This market is forecast to grow at a compound annual growth rate of 5.3% between 2023-2032.Sports luggage market was estimated at USD 2.00 billion in 2019 and is expected to reach USD 2.07 billion in 2020.
About Us:
Market.US (Powered by Prudour Pvt Ltd) specializes in in-depth market research and analysis and has been proving its mettle as a consulting and customized market research company, apart from being a much sought-after syndicated market research report-providing firm. Market.US provides customization to suit any specific or unique requirement and tailor-makes reports as per request. We go beyond boundaries to take analytics, analysis, study, and outlook to newer heights and broader horizons.
Follow Us on LinkedIn | Facebook | Twitter
Our Blog: