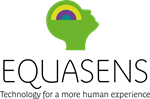 H2 2022 HALF-YEAR REPORT ON THE LIQUIDITY
Villers-lès-Nancy, 20 January 2023 – 6:00 p.m. (CET)
PRESS RELEASE
H2 2022 HALF-YEAR REPORT ON THE LIQUIDITY AGREEMENT
WITH THE BROKERAGE FIRM GILBERT DUPONT
Under the liquidity agreement administered by the brokerage firm, Gilbert Dupont, on behalf of EQUASENS, liquidity account holdings at 30 December 2022 were as follows:
– Number of shares: 3,006
– Cash balance: €122,399.02
For the 2022 second half, a summary of total transactions is provided below:
| | | | |
| --- | --- | --- | --- |
| PURCHASES | 29,847 shares | €2,235,495.18 | 756 transactions |
| SALES | 29,620 shares | €2,208,567.87 | 827 transactions |
For information, liquidity account holdings were reported as follows:
in the half-year report of 30 June 2022:
– Number of shares: 2,676
– Cash balance: €157,148.62
when the liquidity agreement was first implemented:
– Number of shares: 2,219
– Cash balance: €50,000.00
This liquidity agreement is executed in accordance with Decision No. 2021-01 of 22 June 2021 of the Autorité des Marchés Financiers ("AMF") establishing accepted market practices in relation to the renewal of liquidity agreements for shares, which provisions replace the previous Decision No. 2018-01.
About Equasens Group:
With more than 1,200 employees fulfilling a vital role as "Citizens in the Service of Health and Well-Being", Equasens Group is today a key player in the European healthcare sector, providing software solutions to all healthcare professionals (pharmacists, primary care practitioners, hospitals, Hospital-at-Home structures, retirement homes, health centres) in both primary and secondary care sectors.
With operations in in France, Germany, Great Britain, Belgium, Ireland, Italy, and Luxembourg, Equasens Group is currently developing the leading healthcare platform and a unique ecosystem in France and Europe benefiting people by making available the very best of technology.
Listed on Euronext Paris™ – Compartment A
Included in the Euronext Tech Leaders segment and the European Rising Tech label
Indexes: MSCI GLOBAL SMALL CAP – GAÏA Index 2020 – CAC® SMALL and CAC® All-Tradable by inclusion
Eligible for the Deferred Settlement Service ("Service à Réglement Différé" – SRD) and equity savings accounts invested in small and mid caps (PEA-PME).
ISIN: FR0012882389 – Ticker Code: EQS
For all the latest news on Equasens Group go towww.equasens.com
CONTACTS
Analyst and Investor Relations:
Chief Administrative and Financial Officer: Frédérique SCHMIDT
Tel. +33 (0)3 83 15 90 67 – frederique.schmidt@equasens.com
Media Relations:
FIN'EXTENSO – Isabelle APRILE
+33 (0)1 39 97 61 22 – i.aprile@finextenso.fr  
APPENDIX
 
Purchases
Sales
 
Number of transactions
Number of shares
Number of transactions
Number of shares
Number of transactions
Number of shares
TOTAL
756
29 847
2 235 495,18
827
29 620
2 208 567,87
01/07/2022
8
190
14500
19
379
29232,8
04/07/2022
20
385
29712,99
8
191
14870,21
05/07/2022
0
298
22809,19
0
134
10416,2
06/07/2022
0
214
16301,41
0
304
23415,11
07/07/2022
0
25
1937,5
0
316
24759,01
08/07/2022
5
110
8684,01
17
297
23621,6
11/07/2022
4
141
11239,5
11
167
13395,3
12/07/2022
10
365
29332,2
11
379
30644,08
13/07/2022
18
466
37308,61
7
215
17069,3
14/07/2022
0
217
17142,39
0
100
7950
15/07/2022
0
136
10724,29
0
158
12447,3
18/07/2022
0
200
16012,4
0
405
32405,91
19/07/2022
0
398
31387,71
0
368
28987,8
20/07/2022
0
258
20612,6
0
376
29847,9
21/07/2022
0
88
7216
0
287
23204,61
22/07/2022
0
259
21305,81
0
140
11554,4
25/07/2022
0
172
14172,09
0
215
17860,01
26/07/2022
0
308
25758,59
0
271
22704
27/07/2022
0
392
32737,29
0
85
7123
28/07/2022
5
192
15990,6
12
222
18628,8
29/07/2022
12
188
15866,09
16
289
24517,89
01/08/2022
22
414
34873,7
4
235
20351
02/08/2022
0
407
33506,4
0
47
3924,5
03/08/2022
0
262
21495,11
0
519
43186,92
04/08/2022
0
160
13482,8
0
182
15415
05/08/2022
0
500
41699,9
0
130
11042,01
08/08/2022
0
150
12174
0
196
16030,6
09/08/2022
0
293
23984,39
0
214
17728,4
10/08/2022
0
211
17173,8
0
271
22267,5
11/08/2022
0
212
17520,1
0
158
13124,7
12/08/2022
0
240
19702,61
0
137
11285,8
15/08/2022
0
184
15265,01
0
464
39191,99
16/08/2022
0
187
15552
0
277
23183,4
17/08/2022
0
226
18784,19
0
267
22291,59
18/08/2022
0
326
26970,11
0
150
12552
19/08/2022
0
190
15620,3
0
230
19008,01
22/08/2022
0
268
21750,8
0
0
0
23/08/2022
0
199
15885,79
0
148
11863,61
24/08/2022
0
108
8615,6
0
355
28709,6
25/08/2022
0
68
5564,5
0
199
16422,69
26/08/2022
0
304
24780,99
0
0
0
29/08/2022
0
240
19148,69
0
0
0
30/08/2022
0
196
15334,1
0
106
8359,2
31/08/2022
0
246
19143,4
0
183
14289,3
01/09/2022
0
138
10561,6
0
1
75,8
02/09/2022
0
16
1209,6
0
366
28427
05/09/2022
0
216
16701,1
0
0
0
06/09/2022
0
195
15080,7
0
250
19383,7
07/09/2022
0
109
8411,6
0
240
18680,21
08/09/2022
0
0
0
0
368
29109,5
09/09/2022
0
123
9801,4
0
170
13625,01
12/09/2022
0
185
14737,51
0
245
19643,51
13/09/2022
0
417
32995,79
0
121
9691,89
14/09/2022
0
284
21898,59
0
107
8305,7
15/09/2022
0
197
14893,1
0
0
0
16/09/2022
0
362
26569,79
0
373
27493,38
19/09/2022
0
153
11022
0
169
12198,79
20/09/2022
0
220
15831,9
0
115
8273,5
21/09/2022
0
61
4342,7
0
351
25292,71
22/09/2022
0
322
23037,72
0
25
1802,5
23/09/2022
0
298
20766,49
0
246
17609,69
26/09/2022
0
299
20359,99
0
138
9521,7
27/09/2022
0
223
14728,19
0
141
9390,9
28/09/2022
0
198
12535,5
0
50
3117,5
29/09/2022
0
157
9516,19
0
151
9152,09
30/09/2022
0
131
7804,8
0
434
26316,41
03/10/2022
0
263
15662,81
0
289
17325,41
04/10/2022
0
100
6040
0
414
25705,59
05/10/2022
24
370
23418,48
8
152
9801,7
06/10/2022
8
178
11140,01
8
143
8991,2
07/10/2022
0
294
18332,61
0
168
10598,1
10/10/2022
26
383
23460,59
2
80
4944
11/10/2022
0
211
12431,8
0
190
11265,1
12/10/2022
16
216
12642,2
22
241
14144,8
13/10/2022
7
110
6470
23
368
21942,11
14/10/2022
2
32
1962,9
16
281
17406,91
17/10/2022
4
97
6035,4
17
250
15784,6
18/10/2022
0
0
0
19
309
19993,81
19/10/2022
0
286
18456,3
0
192
12442
20/10/2022
8
78
5021,6
9
196
12717,4
21/10/2022
0
37
2393,9
0
268
17573,7
24/10/2022
19
279
18274,81
18
330
21722,61
25/10/2022
15
241
16185,1
18
375
25017,79
26/10/2022
13
226
15349,31
23
482
32948,89
27/10/2022
19
294
20310,11
29
415
28729,41
28/10/2022
25
437
30203,52
12
335
23156,1
31/10/2022
12
387
27414,31
22
420
29529,32
01/11/2022
11
226
16354,6
30
412
29764,98
02/11/2022
29
443
32223,91
25
345
25197,7
03/11/2022
0
468
33843,28
0
350
25315,19
04/11/2022
28
620
44549,29
35
502
35806,41
07/11/2022
0
172
12147,4
0
264
18776,21
08/11/2022
0
342
24217,19
0
408
29097,58
09/11/2022
15
330
23378,09
10
106
7569,4
10/11/2022
17
372
25957,9
21
560
39946,98
11/11/2022
7
70
5270,3
26
351
26630,69
14/11/2022
10
335
25897,91
25
394
30663,8
15/11/2022
23
400
30875
3
28
2170
16/11/2022
23
367
27798,71
2
22
1694
17/11/2022
11
231
17090,1
12
125
9294,2
18/11/2022
6
100
7383,5
27
316
23684,48
21/11/2022
0
230
17258,6
0
233
17558,6
22/11/2022
1
22
1665,4
17
228
17492,3
23/11/2022
18
320
24550,91
8
165
12696,5
24/11/2022
17
369
28185,51
10
208
15972,4
25/11/2022
5
88
6705,6
19
281
21798,21
28/11/2022
0
288
22039,8
0
17
1303,9
29/11/2022
0
195
14862
0
274
20975,3
30/11/2022
0
80
6122,5
0
378
29351,21
01/12/2022
25
349
26908,81
11
138
10693,61
02/12/2022
0
264
20137,21
0
108
8277,9
05/12/2022
8
180
13725,2
20
313
23934,52
06/12/2022
0
419
31497,19
0
21
1543,5
07/12/2022
12
197
14356,2
12
272
19869,3
08/12/2022
14
160
11679,5
16
137
10054,5
09/12/2022
3
75
5487,5
22
269
19881,2
12/12/2022
0
190
14046,21
0
317
23560,3
13/12/2022
11
221
16455,59
16
285
21401,59
14/12/2022
15
149
11129,5
9
165
12385
15/12/2022
14
197
14699,1
4
140
10443,01
16/12/2022
20
335
24648,3
4
80
5932
19/12/2022
21
316
22762,81
7
80
5819,6
20/12/2022
0
150
10733,4
0
133
9537,7
21/12/2022
1
50
3580
28
310
22517,69
22/12/2022
9
132
9720,1
14
197
14609,5
23/12/2022
19
163
11976,7
10
70
5152,7
26/12/2022
0
0
0
0
0
0
27/12/2022
0
99
7360,1
0
288
21411,01
28/12/2022
17
259
19198,89
5
61
4483,5
29/12/2022
9
65
4775
21
408
30327,21
30/12/2022
35
393
29448,79
7
136
10237,4