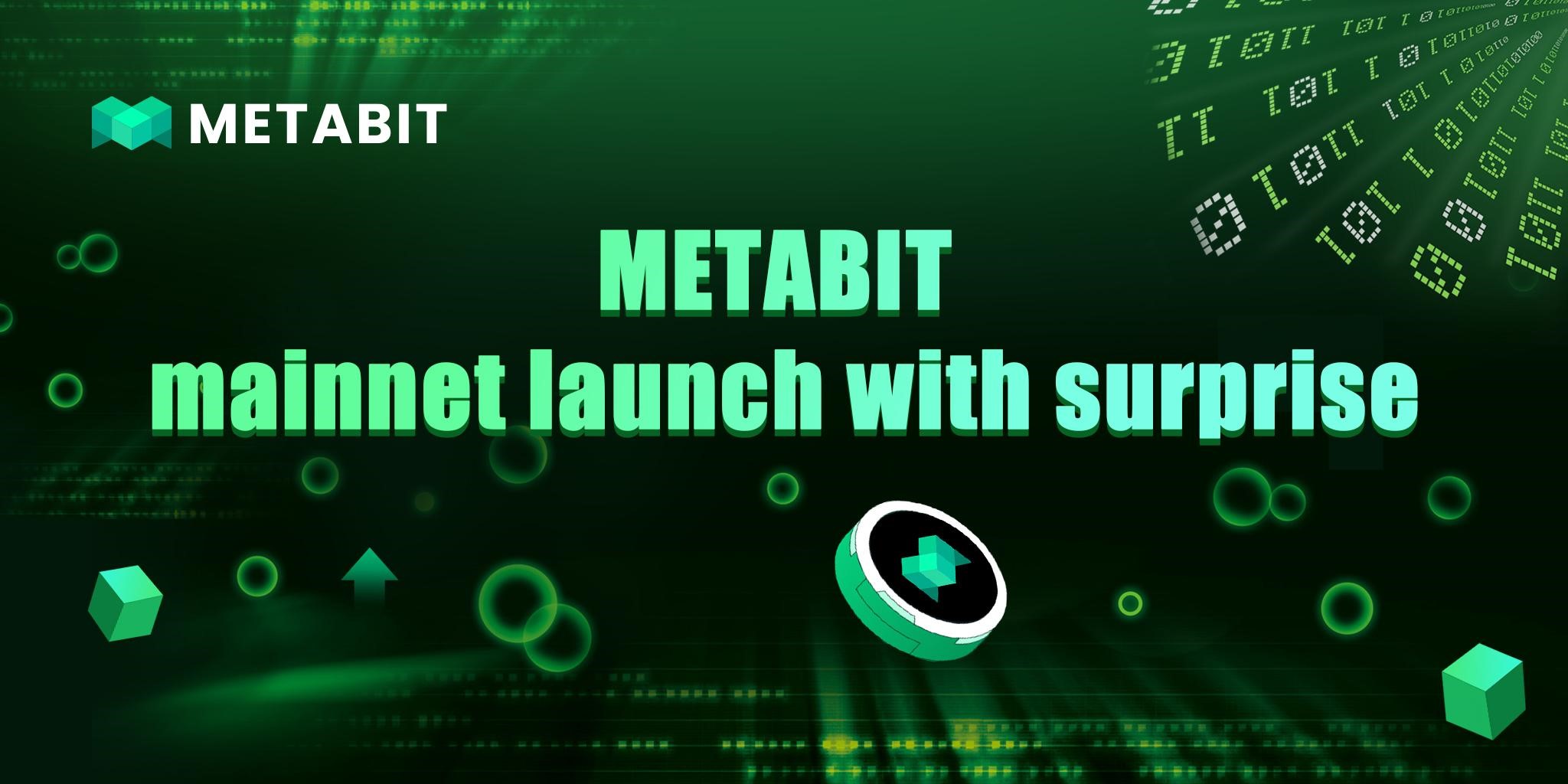 High-Performance Commercial Application Public Chain
Toronto, April 28, 2023 (GLOBE NEWSWIRE) — METABIT, a leading blockchain technology company, recently announced that the mainnet of its high-performance commercial application blockchain now start to adopt large-scale business applications such as decentralized finance, social networking, e-commerce, search, storage, and metaverse in Web3.
METABIT applies virtual layering technology, and its unique incentive mechanism enables automatic optimization and reorganization of full-chain resources, dynamic allocation of resources, and cracking the "impossible triangle" of blockchain to achieve performance expansion. In addition to that, METABIT transaction engine implements a framework for parallel execution of transactions, so that transactions in the same block can be executed in parallel batches with a TPS up to 70000 which is higher than that of Ethereum that enables METABIT to work for all kinds of commercial scenarios. METABIT protects privacy, realizes the basic construction and module of information isolation, and ensures the timeliness, confidentiality, and verifiability of information based on zero-knowledge proofs.
"As a public blockchain of high performance for business applications, METABIT has become a new generation of discovery tools, efficiency tools, innovative tools, and financial tools to achieve digital transformation," said a spokesperson from METABIT. "METABIT ecology is growing fast with 150,000 community users and hundreds of Web3 migration projects, including Wallet, NFT, GameFi, DEX, DAO, and so on"
METABIT is based on one of the Zero-knowledge proof Technology solutions, the zkSNARK, a kind of encryption proof that the file is small and easy to verify, and simplicity lies in non-interactive. METABIT Foundation is committed to enabling METABIT with national consensus, DAO, supporting builders in various areas, and bringing vitality to the ecology. The ecological token BMTC plays a decisive role.
The goal of METABIT is to achieve high-performance chain groups of multi-chain contract-level interoperability in the EVM ecology, to create a blockchain ecological platform with high data availability, a strong execution layer, and security, and to improve the performance of blockchain infrastructure. Developers are free to create complex DApps in various scenarios while giving users an experience similar to Web2 applications.
About METABIT
METABIT is a blockchain technology company striving to develop a large-scale commercial high-performance blockchain platform with top academic research and blockchain technology experts. Its mainnet launched on 17th Apr 2023 as scheduled thanks to plenty of effort METABIT engineers made around the clock after which node staking with APY up to 100% is active. The development plan of METABIT for the coming half year includes introductions of multisig wallet, Face ID, QR code, subaccount management, DEX, Cross-chain Bridge, Community Building Partnership, DAO, NFT Marketplace, and Metabit Explorer upgrading etc.
To know more, visit https://link3.to/metabit
https://medium.com/@metabitofficial/high-performance-commercial-application-common-chain-metabit-providing-strong-infrastructure-for-77e70311c7f3
Contact:
Alex Huang
info(at)metabitglobal(dot)com
https://www.metabitglobal.com/
The views, suggestions, and opinions expressed here are the sole responsibility of the experts. Do your own research before making a financial decision related to any crypto company or asset.