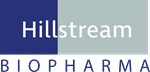 Hillstream BioPharma Announces Acceptance of Abstract at
Preclinical Update on HSB-510 and navitoclax, a Novel Quatramer™-based, First-in-Class Dual Inhibitor of PI3-Kδ/HDAC6 in combination with navitoclax (BCL-XL/BCL-2 inhibitor)
BRIDGEWATER, N.J., Feb. 08, 2023 (GLOBE NEWSWIRE) — Hillstream BioPharma, Inc. (Nasdaq: HILS) ("Hillstream" or the "Company"), a biotechnology company developing therapeutic candidates targeting drug resistant and devastating cancers using ferroptosis, an emerging new anti-cancer mechanism resulting in iron mediated cell death, and immuno-oncology targeted novel biologics, today announced that an abstract highlighting the progress of the Quatramer-based dual-targeted PI3-Kδ/HDAC6 inhibitor, HSB-510, and navitoclax (BCL-XL/BCL-2 inhibitor) has been scheduled for presentation in a Poster Session at the 2023 American Association for Cancer Research (AACR) Annual Meeting in Orlando, Florida and will be published in the online Proceedings of the AACR.  
The complete title: Co-loading of a novel PI3-Kδ/HDAC6 dual inhibitor and navitoclax into Quatramer biodegradable polymeric nanoparticles synergistically inhibit growth of ER+ breast cancer.
Session Category: Experimental and Molecular Therapeutics
Session Title: Drug Delivery Systems
Session Date and Time: Monday April 17, 2023 1:30 PM – 5:00 PM
Location: Section 15
Poster Board Number: 21
Abstract Presentation Number: 2718
The abstract will be published in the online Proceedings of AACR supplement prior to the meeting on Friday March 31, 2023.
HSB-510 is a first-in-class isoform specific PI3-Kδ/HDAC6 dual inhibitor encapsulated in the Company's Quatramer-based formulation. Preclinical studies have demonstrated that treating TNBC cells with HSB-510 is associated with substantial down regulation of the growth of TNBC cells both in vitro as well as in TNBC syngeneic mouse model. Furthermore, the results also indicated that treatment of TNBC cells with HSB-510 significantly inhibited MYC levels. These findings indicated that dual inhibitor HSB-510 is an effective agent targeting MYC and can be developed as effective therapy for multiple MYC-dependent tumor indications.
About HSB-510
HSB-510 is a novel highly targeted bifunctional inhibitor encapsulated in Quatramer with single digit nanomolar IC50 against PI3-Kδ and HDAC6, which is also known to downregulate MYC, a highly pursued and yet undruggable cancer target. The Quatramer platform achieves optimal tumor targeting and bioavailability of the highly potent targeted small molecule. Through a Cooperative Research and Development Agreement with the National Center for Advancing Translational Sciences (NCATS), part of the NIH, novel dual PI3-Kδ/HDAC6 inhibitors and a lead compound showed good anti-proliferative activity against multiple cancer cell lines. HSB-510 obtained ideal pharmacokinetic properties in the Company's proprietary Quatramer, while maintaining specific PI3Kδ/HDAC6 specificity. The Company intends to continue a collaborative effort with NCATS and expects to conduct IND-enabling studies for HSB-510 in 2023.
About Hillstream BioPharma Inc.
Hillstream BioPharma, Inc. is a biotechnology company developing therapeutic candidates targeting drug resistant and devastating cancers using ferroptosis, an emerging new anti-cancer mechanism resulting in iron mediated cell death, and immuno-oncology targeted novel biologics. The Company's most advanced candidate, HSB-1216, expected to enter clinical trials in 2023, targets ferroptosis, an emerging new anti-cancer mechanism resulting in iron mediated cell death (IMCD) of drug resistant cancers. The Company's emerging immuno-oncology pipeline is led by the HSB-1940 Quatrabody™, an anti-PD-1 novel biologic coated onto Quatramers, expected to enter the clinic in 2024.
Hillstream's Quatramer™ proprietary tumor targeting platform extends duration of action and minimizes off-target toxicity for biologics, mRNA, peptides, small molecules and other modalities in the tumor microenvironment. Quatrabody conjugates novel biologics developed against undruggable epitopes of validated immuno-oncology targets, including PD-1, HER2, PDL-1, TROP2 and now MUC1-C, with greater binding affinity than approved therapies. For more information, please visit: www.hillstreambio.com.
Forward Looking Statements
Certain statements in this press release are forward-looking within the meaning of the Private Securities Litigation Reform Act of 1995. These statements may be identified using words such as "anticipate," "believe," "forecast," "estimated" and "intend" or other similar terms or expressions that concern Hillstream's expectations, strategy, plans or intentions. These forward-looking statements are based on Hillstream's current expectations and actual results could differ materially. There are several factors that could cause actual events to differ materially from those indicated by such forward-looking statements. These factors include, but are not limited to, clinical trials involve a lengthy and expensive process with an uncertain outcome, and results of earlier studies and trials may not be predictive of future trial results; our clinical trials may be suspended or discontinued due to unexpected side effects or other safety risks that could preclude approval of our product candidates; risks related to business interruptions, including the outbreak of COVID-19 coronavirus, which could seriously harm our financial condition and increase our costs and expenses; dependence on key personnel; substantial competition; uncertainties of patent protection and litigation; dependence upon third parties; and risks related to failure to obtain FDA clearances or approvals and noncompliance with FDA regulations. Investors should read the risk factors set forth in our Form 10-K for the year ended December 31, 2021 and our periodic reports filed with the Securities and Exchange Commission. While the list of factors presented here is considered representative, no such list should be considered to be a complete statement of all potential risks and uncertainties. Unlisted factors may present significant additional obstacles to the realization of forward-looking statements. Forward-looking statements included herein are made as of the date hereof, and Hillstream does not undertake any obligation to update publicly such statements to reflect subsequent events or circumstances.
Investor Relations Contact:
Email: investorrelations@hillstreambio.com
www.hillstreambio.com
Source: Hillstream BioPharma Inc.