Advertisement. Scroll to continue reading.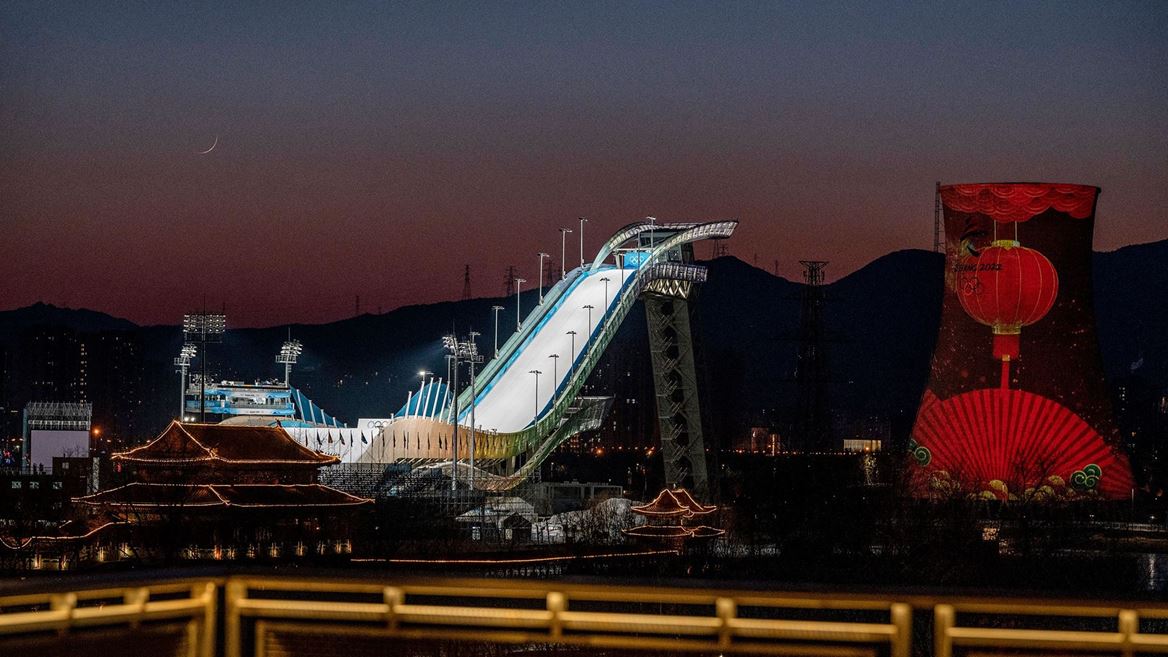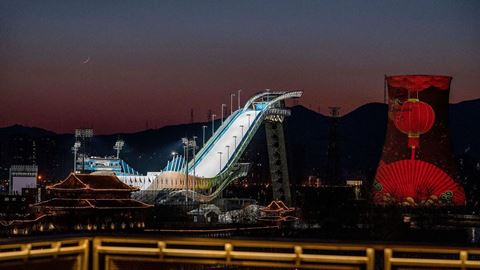 Advertisement. Scroll to continue reading.
Advertisement. Scroll to continue reading.
14 Feb 2022 – The symbolism of Shougang Park goes beyond the towering jump used for the Beijing 2022 big air events. Built on the site of a former steel mill, the Park's history leads us back to the Olympic Games 2008, which were a catalyst for its transformation into the vibrant community it is today.
Established in 1919, in its peak years the site produced as much as 10 million tonnes of iron and steel. But nearly 90 years later, ahead of Beijing 2008, the city developed an ambitious plan to fight air pollution. As a result, production was gradually halted, leaving room for the industrial site to be transformed into a bustling hub fit for tourism, sport and cultural events.
Any building deemed structurally safe was kept as intact as possible. Smokestacks, blast furnaces and other factory and warehouse remains are now surrounded by expansive greenery, sports facilities, commercial buildings and modern offices, including the headquarters of the Beijing 2022 Organising Committee.
"Shougang Park will be for a long time a symbol of urban regeneration," said Marie Sallois, IOC Director for Sustainability. "It is an impressive example showing how with creativity, drive and innovation we can transform city landscapes into more liveable, citizen-friendly and greener spaces."
In 2016, C40 – a global network of mayors taking urgent action to address climate change– recognised Shougang as an ambitious low-carbon project, accepting it into their Climate Positive Development Programme. The Programme supports large-scale urban communities that reduce greenhouse gas emissions and serve as models for sustainable cities.
"We want the Olympic Games to be a driving force behind such projects, taking underused, underutilised or abandoned areas and transforming them into places where communities and businesses can thrive," said Sallois.
A high-heeled crystal shoe
Perhaps the most recognisable feature of the site is the big air venue itself. The cooling towers behind the ramp will be seen around the world during Beijing 2022, as four sets of medals are up for grabs, covering men and women's editions of both snowboarding and freestyle skiing.
Resembling a high-heeled crystal shoe, the venue features a 164-metre ramp, with the highest point reaching 61 metres above the ground. Competitors set off from the heel and accelerate until they reach the take-off platform to perform technical moves such as flips and spins in mid-air. With a total area of about 5,500m2, the Big Air Shougang can accommodate more than 8,000 spectators.
Some 146 athletes from 25 countries competed at the Big Air's first formal event, the Air and Style Beijing International Ski Federation (FIS) Big Air World Cup in 2019.
And this year again, competing athletes have appreciated the venue. "It is the perfect version of a city big air. The jump was perfect. It's incredible that there is something like that here," said Mathilde Gremaud, the Swiss who won the bronze medal at the venue in women's freestyle skiing. "When you're at the top or even in the elevator, it's glass, so you can see through and see the view. Then on the other side you see the city, so it's really cool."
But Big Air is not the only sports venue in the Park. Two coal workshops, with an area of 25,000m2, have been transformed into short track speed skating, figure skating, curling and ice hockey venues. The facilities will continue to serve residents from the city and outside all year round, all part of the country's broader efforts to encourage its citizens to live active and healthy lives. And with competitions, training and cultural events already lined up, the Park is just beginning to explore its full potential.
"By locating Big Air Shougang in Beijing away from the mountains, the organisers have shown their determination to bring the Games closer to people," said Sallois. "And when the Games wrap up, Shougang Park will not only be an icon of urban regeneration but a constant source of joy and inspiration for local communities and visitors."