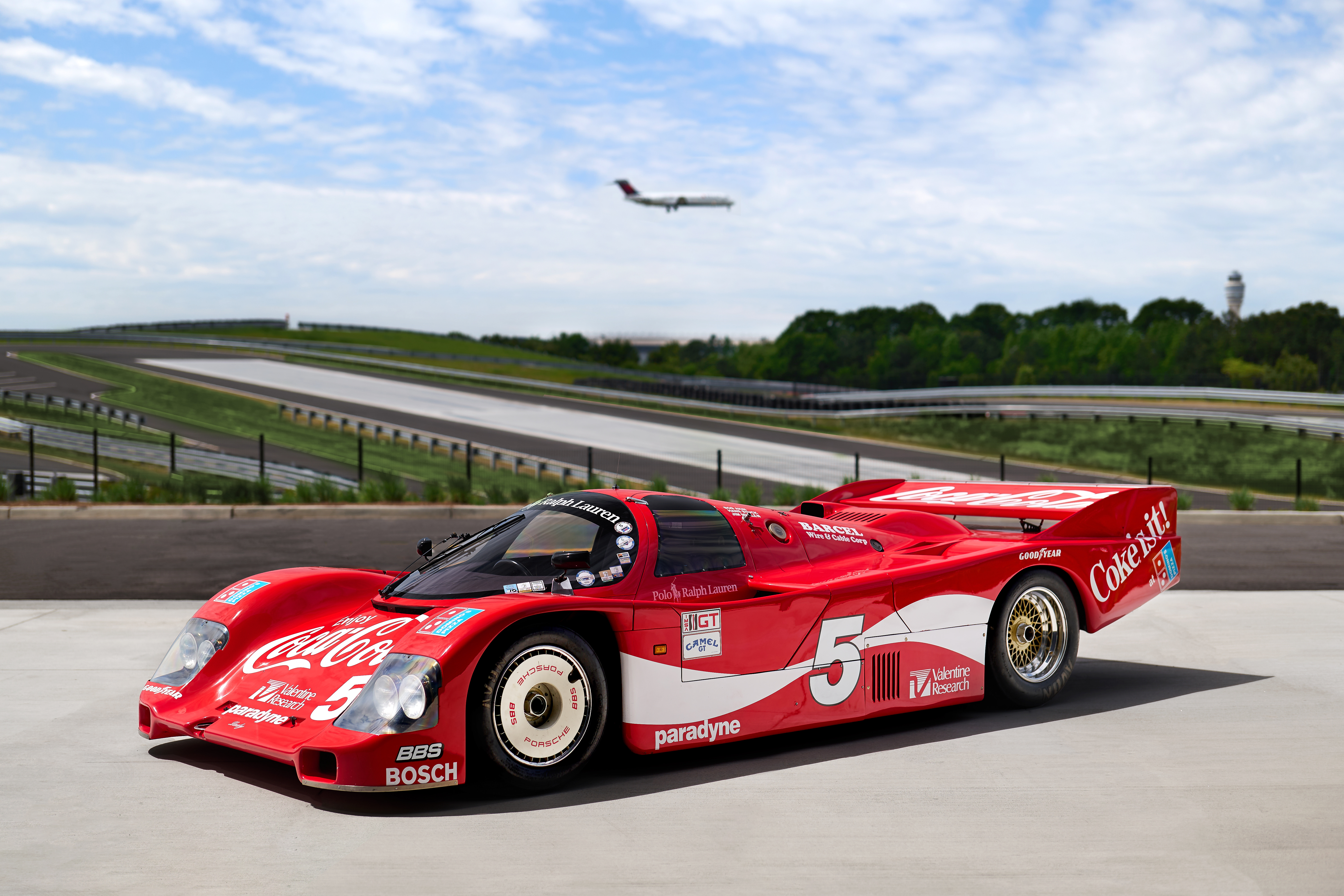 Iconic ex-Bob Akin, Coca-Cola Livery 1984 Porsche 962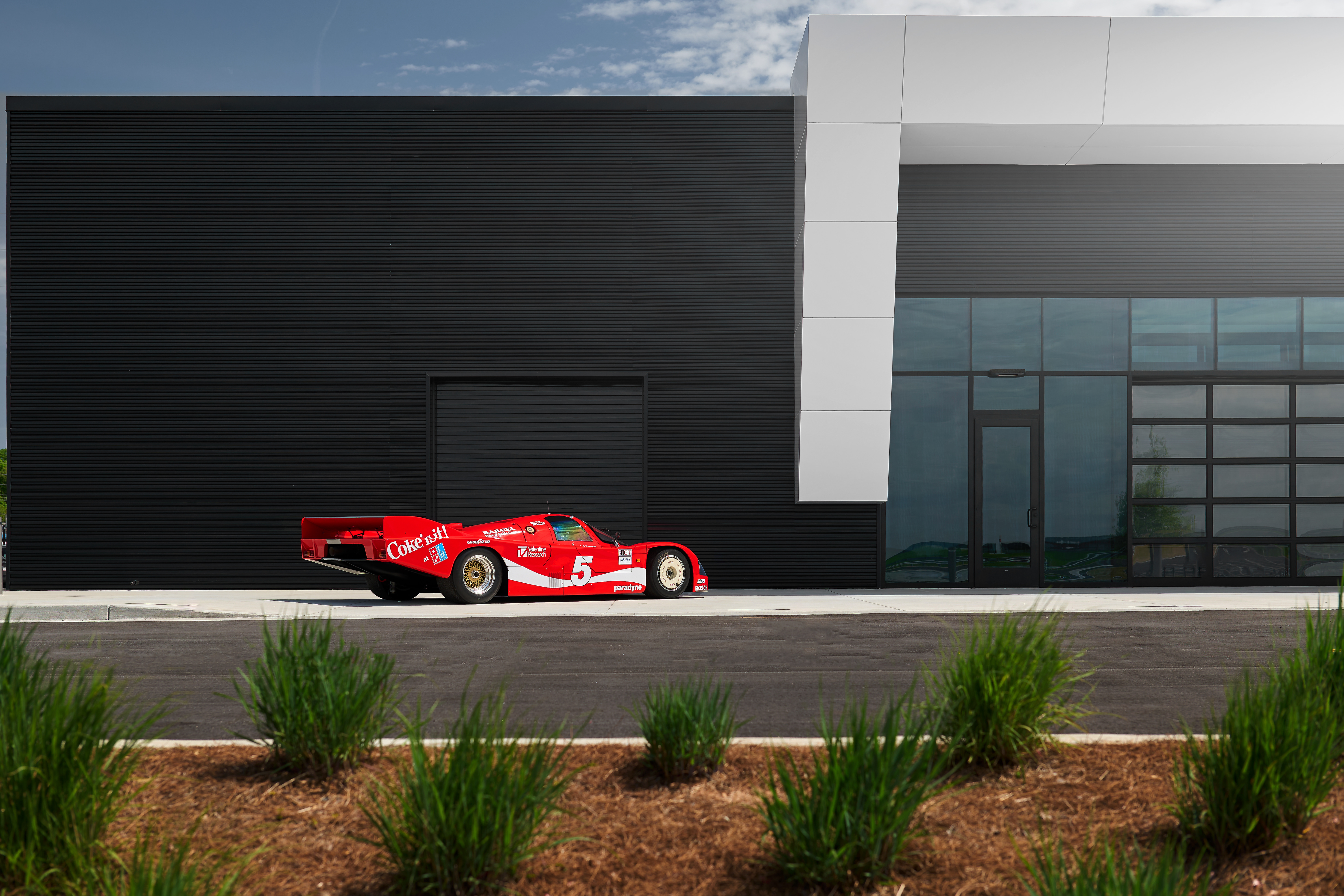 Grosse Pointe, MI, May 03, 2023 (GLOBE NEWSWIRE) — Broad Arrow Auctions is pleased to announce another significant motor car now part of the upcoming Porsche 75th Anniversary Auction, being held on 10 June at the Porsche Experience Center in Atlanta, Georgia. The ex-Bob Akin, 1984 Porsche 962, estimate: $1,000,000 – $1,300,000 is a storied example that is as well-known as its unique livery is all by itself.
Ray Shaffer, Car Specialist and Brand Ambassador for Broad Arrow comments, "The ex-Bob Akin 1984 Porsche 962 is a car I have known virtually my entire adult life. It represents a hugely significant piece of Porsche Motorsports history and its inclusion as one of the highlight lots in this 75th Anniversary auction is truly fitting and appropriate."
The first of these customer 962s were delivered to the United States destined to race in IMSA GTP and chassis 962 102, the second customer 962 delivered, was no different. Once the new sports racing prototype from Porsche was announced, obtaining a new Porsche 962 became a top priority for 1983 IMSA Camel GT Champion Bob Akin. Even though Akin finished second in the 1983 Sebring 12 Hours with a bespoke Porsche 935, he quickly understood that a true GTP prototype like the new 962 would soon dominate. His racing team, Bob Akin Motor Racing, entered a lease agreement to obtain a 962 with former Cincinnati Microwave founder Mike Valentine. Valentine through his newly formed company Valentine Racing, Inc. would purchase the new 962, Bob Akin would prepare, enter, and race it, and once the car was retired from competition, it would return to Valentine Racing. Akin's sponsors for 1984 were the stuff dreams are made of. Polo Ralph Lauren, Domino's Pizza, and headline sponsor, Atlanta-based Coca-Cola all returned from 1983 to dress 962 102 in the most recognizable Porsche prototype livery on this side of the Atlantic. His driver lineup that year wasn't too shabby either! Akin was joined by endurance racing stalwarts John O'Steen and Jim Mullen.
Unfortunately, the 1984 race season netted little success however 1985 proved more successful and not just because 102 appeared in a classic racing episode of Miami Vice shot during the 1985 Miami Grand Prix! Joining the driver lineup was none other than former Formula One and Porsche factory driver Hans-Joachim Stuck. Speed personified, Stuck contributed to 962 102's Daytona 24 Hour debut, and with Akin and Mullen driving as well they netted a fine fourth place overall. Stuck shone once again at that year's Sebring 12 Hours, putting 962 102 on pole, setting a new track record in the process — a stunning 3.3 seconds faster than the 2nd place 962 from Holbert Racing in their legendary Lowenbrau entry. Unfortunately, this huge turn of speed did not last, with their 962 completing just 66 laps in 53rd place and retiring early.
During the late 1980s, Penske began working with Miller Brewing providing show cars for their advertising activities. Identifying 962 102 as a potential show car, Penske acquired the car, and after making the necessary repairs, presented it as a show car in Miller High Life colors. Once this program ended, 102 returned to Penske's stable and was placed into storage. In 2005, the Porsche was purchased from Penske and they embarked on the restoration process now with Gunnar Racing tapped to return it to its former Coca-Cola liveried, Sebring pole-winning days. In an interesting silver lining, with Akin's modest budget limiting period development and 962 102 only contesting a season and a half, it was likely that chassis number 102 was one of the more original 962s at the time of restoration. Over the next two years, 962 102 gradually returned to its former glory days, specifically the racing specification it exhibited during its 1985 IMSA season.
Porsche 962 102 made its post-restoration debut at the 2009 Monterey Historics, its first time on track in nearly 25 years. At the wheel? Bobby Akin Jr., Bob Akin's son, shared driving duties with the current owner over a glorious week in Monterey, California. Since then, 962 102 has gone from strength to strength competing on track as a regular entrant at the prestigious Rolex Monterey Motorsports Reunion and at Rennsport Reunions IV, V, VI, and featuring at the 21st edition of the Amelia Island Concours d'Elegance next to its former pilot (and 2016 concours honoree) Hans Stuck. Additionally, it earned top-class honors at Monticello Motor Club's 'Art in Motion' Concours d'Elegance and was just one of six 956 and 962s chosen by the Petersen Museum for its Luftgekühlt 'Prototype Giants' exhibit. Furthermore, during much of its time in California, 102 has been supported by Canepa Motorsports and Seymour Enterprises for vintage events ensuring that it is fast on the track while looking the part on the lawn as well. No mere period sports racing prototype, the Porsche 956 and 962 held well over a decade of dominance at the highest levels of international competition, and with more than its fair share of outright speed, famous drivers, and good looks this Porsche 962, chassis number 102, played a starring role in that legendary tale.
Collectors interested in consigning their important Porsche to this world-class event are invited to contact a Broad Arrow specialist via broadarrowauctions.com. Further information on auction consignments as well as additional activities set for the 75th anniversary weekend in Atlanta, is available on the website.
Photo Credit: Ashton Staniszewski @ashtonstan
About Broad Arrow Group, a Hagerty Company – Broad Arrow Group, a Hagerty (NYSE: HGTY) company, is an advisor, market maker, and financier for car collectors with a commitment to integrity, trust, and innovation. Broad Arrow Group operates Broad Arrow Auctions, Broad Arrow Capital, and Collectors Garage and is headquartered in Grosse Pointe, Michigan. Learn more at broadarrowgroup.com.
About Hagerty, Inc. (NYSE: HGTY) – Hagerty is an automotive lifestyle brand committed to saving driving and car culture for future generations. The company is a leading provider of specialty vehicle insurance, expert car valuation data and insights, live and digital car auction services, immersive events and automotive entertainment custom made for the 69 million Americans who self-describe as car enthusiasts. Hagerty also operates in Canada and the UK and is home to Hagerty Drivers Club, a community of 750,000 who can't get enough of cars. As a purpose-driven organization, Hagerty Impact aims to be a catalyst for positive change across the issues that matter most to our teams, our members, the broader automotive community, our shareholders and the planet at large. For more information, please visit https://www.hagerty.com/, or connect with us on Facebook, Instagram and Twitter. Press materials can be found at newsroom.hagerty.com.
Forward-Looking Statements  – This press release contains forward-looking statements within the meaning of the Private Securities Litigation Reform Act of 1995. These statements reflect our current intentions, expectations, or beliefs regarding the business. Because forward-looking statements relate to the future, they are subject to inherent risks and uncertainties that are difficult to predict and may be outside of our control. Some of the factors that may cause our actual results to differ materially from those contemplated by our forward-looking statements include: (i) our ability to recognize the anticipated benefits of the subject of this press release; (ii) our ability to compete effectively within our industry and attract and retain members; and (iii) the other risks and uncertainties listed in our Form 10-K filed with the U.S. Securities and Exchange Commission ("SEC") on March 24, 2022. This press release should be read in conjunction with the information included in our other press releases, reports and other filings with the SEC. Understanding the information contained in those filings is important in order to fully understand our reported financial results and our business outlook for future periods. We do not undertake any obligation to publicly update or review any forward-looking statement, whether as a result of new information, future developments, or otherwise, except as required by law.  
Front 3/4 View of the Iconic 962