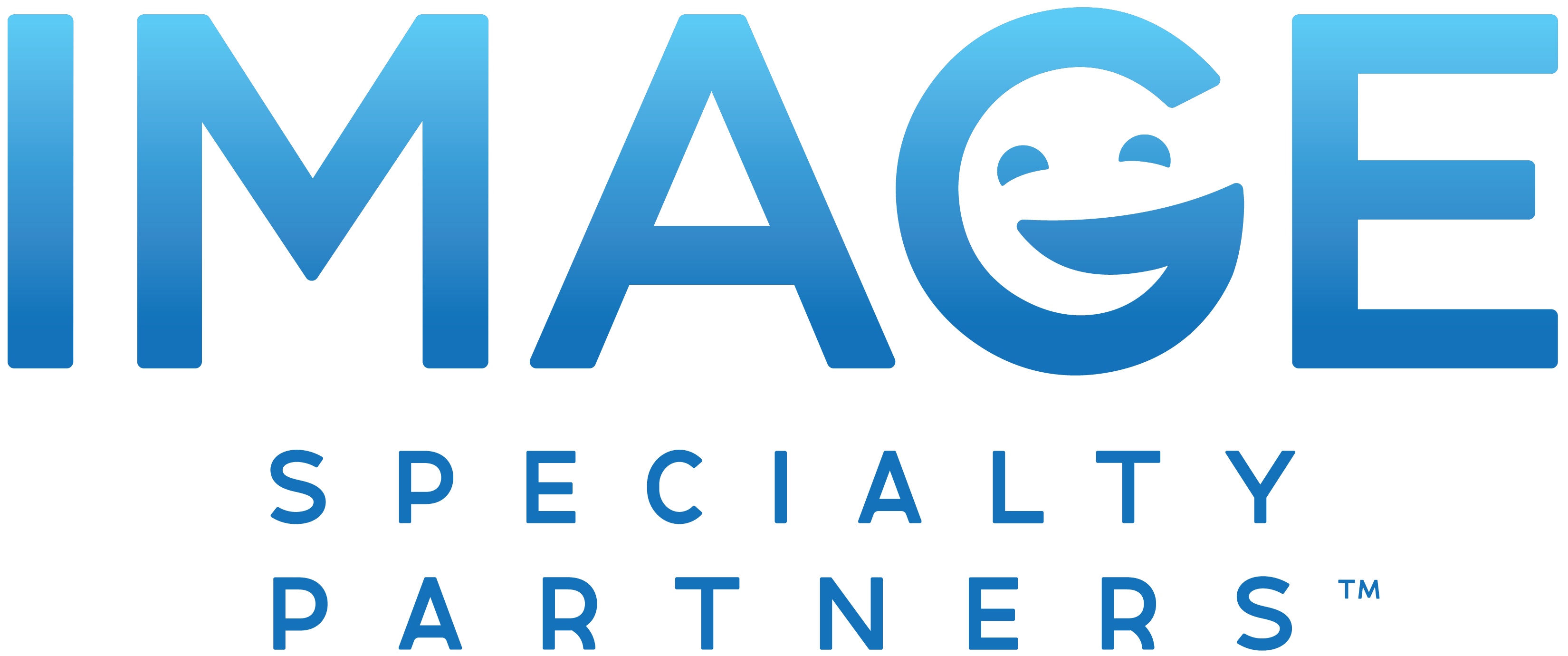 Ideal Dental Management Partners Unveils New Brand Identity
SACRAMENTO, Calif., April 03, 2023 (GLOBE NEWSWIRE) — Ideal Dental Management Partners announced today its new brand name, Image Specialty Partners™.
Ideal Dental Management Partners is taking on a new name and brand identity as the company continues to grow its portfolio and emphasize its expertise in delivering multi-specialty dental services. The Sacramento-based company has announced that its new name will now be Image Specialty Partners™. The rebranding, which includes a logo, new website, and mission and vision refinement, is meant to highlight its position as a leading doctor-led, multi-specialty dental service organization in the United States.
Image Specialty Partners™ (ISP) is a doctor-led dental service organization focused on providing business and administrative support to specialty dental service providers. The Company partners with doctors who independently diagnose and treat their patients, providing orthodontic, pediatric and oral surgery services. ISP supports its partner doctors in delivering exceptional care through the latest innovation and technology, and the best patient experience possible. Image Specialty Partners is majority owned by a leading middle-market private equity investor, ONCAP Management Partners.
Dr. Yan Kalika, CEO and Chief Clinical Officer unveiled the new name March 24th during the company's inaugural offsite cultural event. "We are passionate about empowering doctors to accelerate their business through innovative, multi-specialty platforms, and providing administrative support so that dental providers can focus on their patients," said Dr. Kalika. "The rebranding marks a new Image Specialty Partners both inside the company and out, with a strategy hyper-focused on becoming the premier destination for industry-leading partners to transform the delivery of dental specialty care through innovation, enabling people to live healthier, happier lives. Image Specialty Partners' core values of integrity, teamwork, going above and beyond, and efficiency, along with its clear strategy, will power the company's transformation as we partner with top tier dental professionals to provide superior care for patients throughout every stage of life."
Image Specialty Partners will be hosting a networking event for doctors at the American Association of Orthodontists (AAO) Annual Session on April 21, 2023 at 6:30pm at The Chicago Firehouse Restaurant – 1401 S Michigan Ave, Chicago, IL 60605. The event will highlight how Image Specialty Partners enables top-performing doctors to grow their practices. Doctors interested in attending should email drkalika@imagespecialtypartners.com.
About Image Specialty Partners
Image Specialty Partners was built on the shared passion and mission to provide exceptional dental care through the latest innovation and technology, and the belief that everyone deserves to have the confidence and positivity that comes from a healthy, beautiful smile. Image Specialty Partners and the independent specialty dental care practices it supports operate 33 locations on the West Coast through its dental specialty brands. Combined, the brands have provided high-quality dental specialty care to more than 200,000 patients. Image Specialty Partners is headquartered at 3075 Beacon Blvd., West Sacramento, CA 95691.
About ONCAP
ONCAP is the mid-market private equity platform of Onex. In partnership with operating company management teams, ONCAP invests in and builds value in North American headquartered small- and medium-sized businesses that are market leaders and possess meaningful growth potential. For more information on ONCAP, visit its website at www.oncap.com.
Onex is an investor and asset manager that invests capital on behalf of Onex shareholders and clients across the globe. Formed in 1984, we have a long track record of creating value for our clients and shareholders. In total, Onex has $50.8 billion in assets under management, of which $7.9 billion is Onex' own investing capital. With offices in Toronto, New York, New Jersey, Boston and London, Onex and its experienced management teams are collectively the largest investors across Onex' platforms. Onex is listed on the Toronto Stock Exchange under the symbol ONEX. For more information on Onex, visit its website at www.onex.com. Onex' security filings can also be accessed at www.sedar.com.
Contact:
Aarti Subramanian
VP, Acquisitions
asubramanian@imagespecialtypartners.com
www.imagespecialtypartners.com