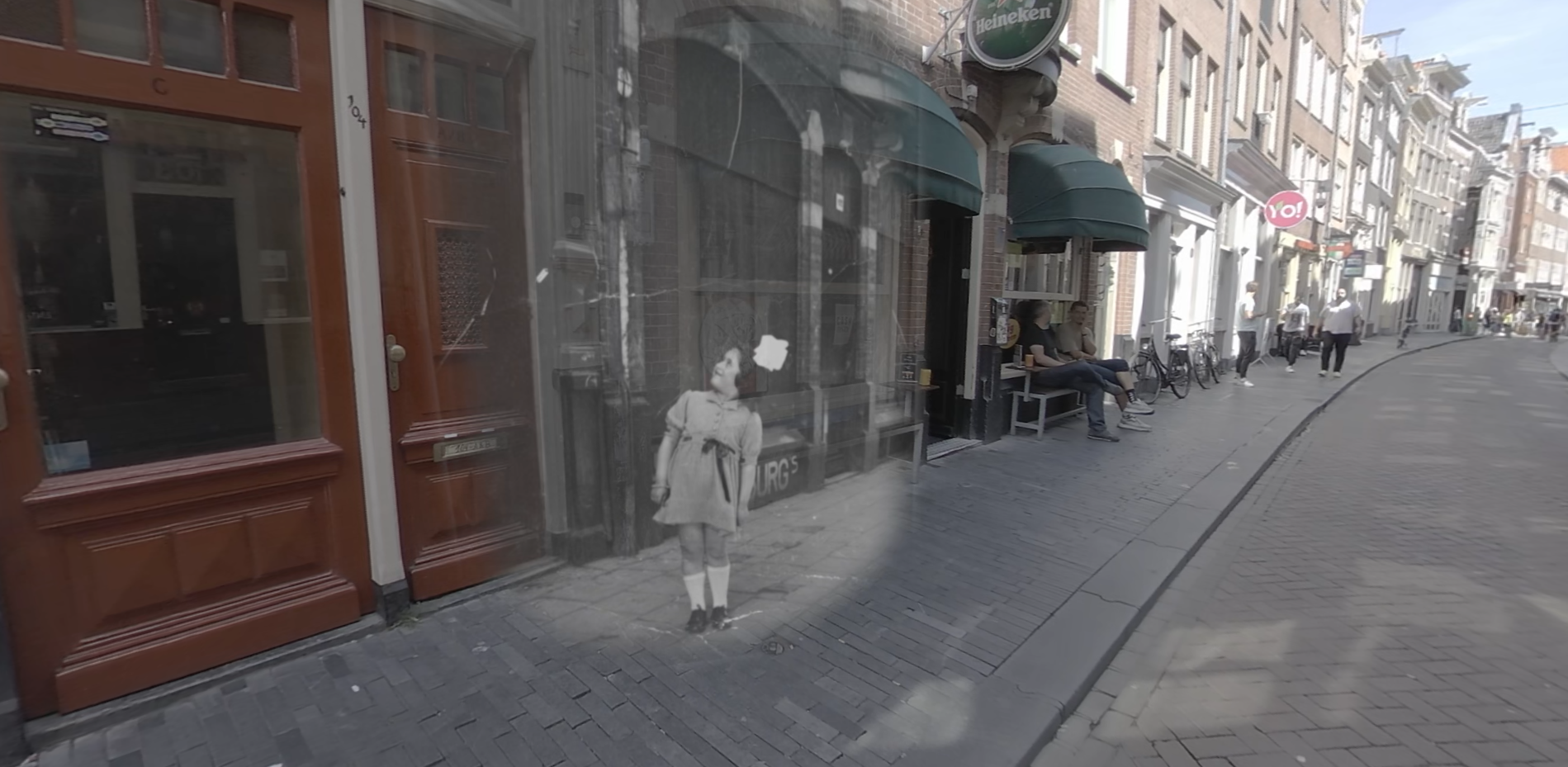 Illinois Holocaust Museum Debuts Three New Virtual Reality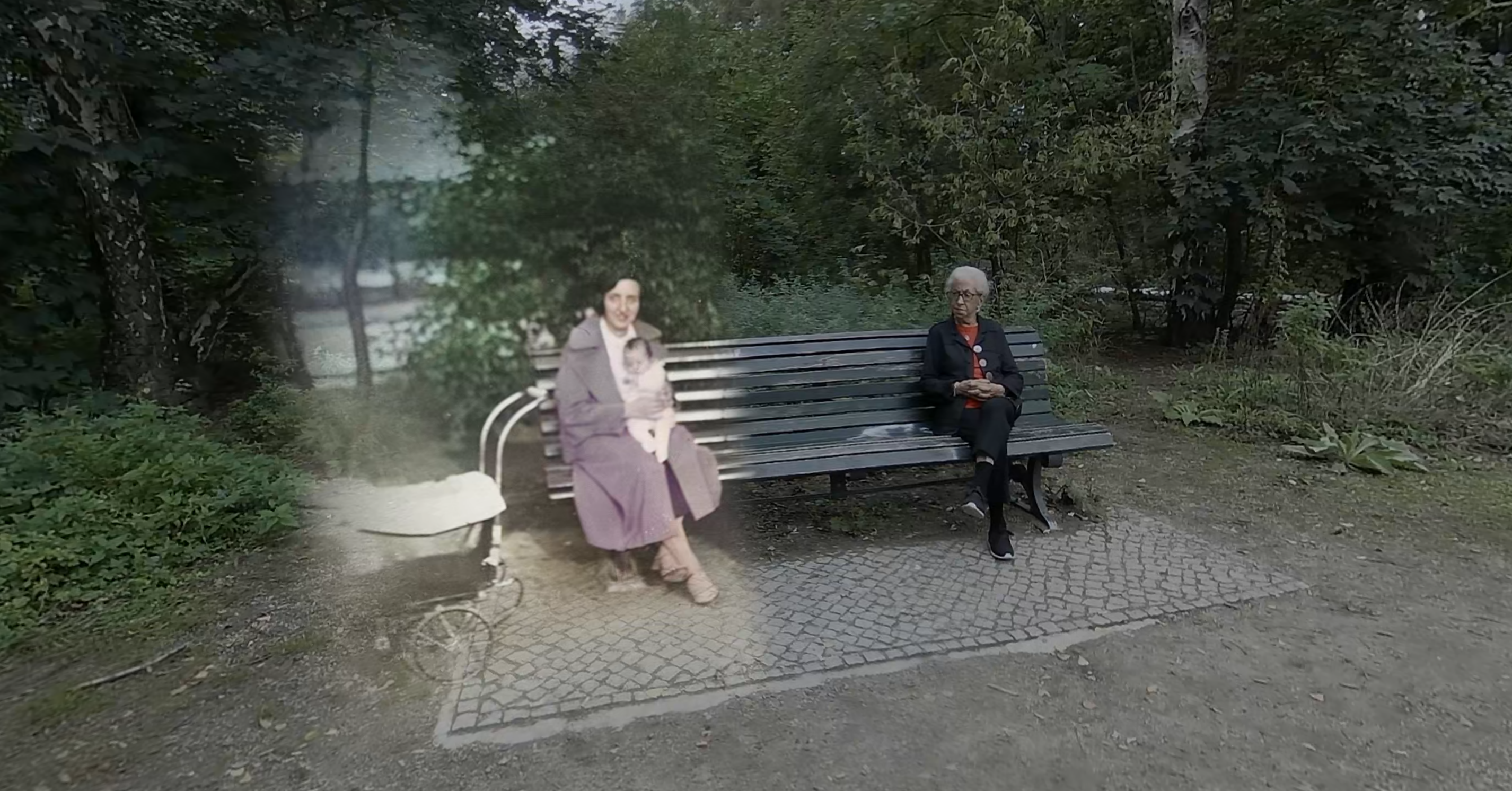 Skokie, July 12, 2023 (GLOBE NEWSWIRE) — Illinois Holocaust Museum & Education Center is thrilled to announce the debut of three new virtual reality films in its groundbreaking Richard and Jill Chaifetz Family Virtual Reality Gallery, The Journey Back: A VR Experience. Created by the Museum and the award-winning production company East City Films, the films use virtual reality to share lesser-known, "hidden" stories of the Holocaust while reimagining how three young girls survived. Debuting in August, audiences accompany Rodi Glass, Marion Deichmann, and Doris Fogel as they revisit their lives before the devastation, during the Holocaust, and the new paths they created in its wake.
Filmed on location in Germany, France, The Netherlands, and China, the films use transportive storytelling to take visitors on a journey with Survivors as they share their stories of loss, love, and survival. Each story is brought to life using 360 video technology alongside 3D environments, motion capture, and a spatial soundtrack. Childhood memories from the Survivors are shared through powerful animated sequences to visualize their deepest memories and highlight the moments seared into their consciousness. Archival images, documents, and videos are interspersed with live video to paint a picture of life before and during the war.
Guests can sit with Rodi as she celebrates her birthday with her family for the last time, or crouch alongside Marion and her mother as a Nazi guard circles the truck they hide in.
"As we're moving away from the Holocaust, we're also losing more Survivors," says Bernard Cherkasov, Museum CEO. "It is the Museum's mission to ensure their stories remain alive and shared for generations to come. Virtual reality films are such a dynamic tool to do so. You get to walk alongside the canals with them. You get to visit their childhood home with them. It's quite powerful."
Each of the films focuses on a Survivor who experienced the Holocaust from a different part of the world:
Walk to Westerbork accompanies Rodi Glass as she revisits the sights of her survival from Amsterdam, Westerbork transit camp and Vittel internment camp. Letters from Drancy illuminates the power of an unbreakable bond between mother and daughter during the Holocaust. Viewers accompany Marion Deichmann's daring childhood journey across the borders of Northern Europe, her painful separation from her mother, her escape with the help of the French Resistance in Paris, and her survival of D-Day in Normandy. Escape to Shanghai follows Doris Fogel's epic journey from Nazi Germany to Shanghai, China making a temporary home and a new life cut off from the horrors playing out in German-occupied Europe.
"Over the years we discovered how powerfully and how quickly VR can allow someone to understand the experience of another person," says Ashley Cowan, Executive Producer, East City Films. "When it comes to Survivors, they have some of the most remarkable stories there are to be told. First and foremost, the audiences will meet three remarkable women. They will learn about their tenacity, their courage, their bravery."
Debuting at Illinois Holocaust Museum in August, the films will be shown on a monthly rotation with Walk to Westerbork playing first, followed by Escape to Shanghai in September and Letters from Drancy in October.
As the last generation of Holocaust Survivors ages, these films archive their stories on a platform that will pass on their legacy and provides visitors with a powerful glimpse of history during an inhumane time.
About East City Films
East City Films is an award-winning purpose-driven, story-led immersive content studio, globally recognized for crafting exceptional productions that transport audiences into captivating narratives. From awe-inspiring large-scale immersive experiences and cutting-edge installations to thought-provoking virtual reality documentaries, cinematic 360° videos, and augmented reality, we are at the forefront of immersive storytelling.
At East City Films, we believe in the power of storytelling to create meaningful and unforgettable experiences. Whether we're taking you on a multi-sensory VR journey through the vibrant world of 80s dance music culture, developing an AR app to support a healthcare charity, or guiding you on an empowering virtual hike in the breath-taking Alps, our goal is to immerse you in extraordinary narratives.
Collaborating with museums, cultural heritage institutions, brands, charities, festivals, and broadcasters, we constantly seek out untold stories and craft valuable experiences that leave a lasting impact. Through our work, we strive to make a difference, sparking emotions, and sparking memories that will stay with you long after the experience is over.
About Illinois Holocaust Museum 
Illinois Holocaust Museum & Education Center honors the survivors and victims of the Holocaust and transforms history into current, relevant, and universal lessons in humanity. Through world-class exhibitions and programs, the Museum inspires individuals and organizations and provides a universal wake-up call to action: Take history to heart. Take a stand for humanity. The Museum is open Wednesday through Monday from 10:00 a.m. through 5:00 p.m. For more information, visit www.ilholocaustmuseum.org or call 847-967-4800.