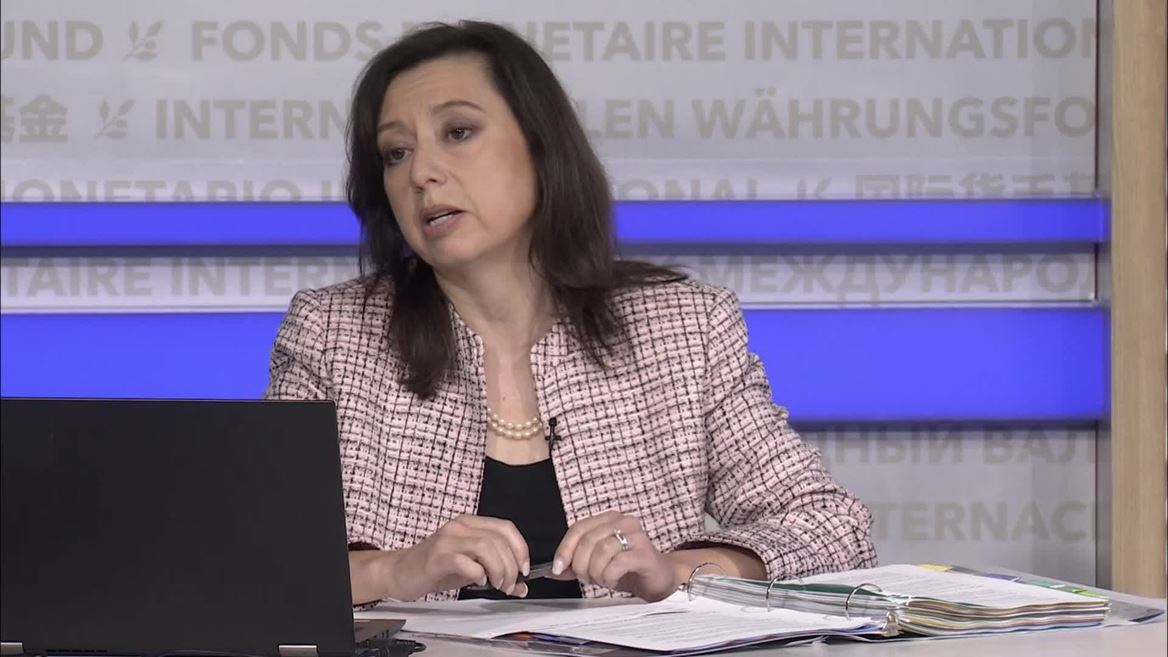 IMF India / Pakistan / US and China
The IMF said it welcomed recent talks between the US and China aimed at patching relations, spokesperson Julie Kozack told reporters Thursday (July 13) in Washington.
"We welcome the recent meetings between Secretary Yellen and top Chinese officials in Beijing. As we have said before, China, the United States and other major trading partners should continue to work together to address core issues that risk fragmenting the global trade and investment system. The recent economic talks between the US and China will help forge ties, build common ground and foster cooperation in areas that are vital to global investment and growth," said Kozack.
US Treasury Secretary Janet Yellen traveled to Beijing last weekend to meet with counterparts and turn down the temperature of tense relations between the world's two largest economies. The IMF pointed out that studies show that cooperation can lead to big gains in economic well-being globally.
"We have also warned on multiple occasions about the costs of fragmentation and in line with some of what you were referring to. And our analysis suggests that full or runaway trade fragmentation could cost the global economy 7% of GDP. That would be very harmful for the global economy, especially at a time when we see weak global growth," she added.
The IMF was also asked about the newly announced Stand By Agreement with Pakistan providing much needed liquidity to that country, as approved by the Fund Board on Wednesday.
"The new program will anchor the authorities' immediate efforts to stabilize the economy with due protection for the most vulnerable and also provide a framework for financing from multilateral and bilateral partners to support Pakistan's the Pakistan government's policies. Steadfast policy implementation is critical in the period ahead. This will be critical for the success of the program and of course, ultimately for the to aid and support the people of Pakistan. While it is relatively a relatively short program, it provides time for Pakistan to implement policies critical to strengthening its domestic and external economic situation, thereby supporting sustainability. Of course, resolving Pakistan's structural challenges will likely require continued reforms over the medium term to underpin the needed economic transformations, to strengthen inclusive growth prospects, and to create an environment conducive to renewed private capital inflows. And of course, we at the IMF, we always stand ready to work with Pakistan and the Pakistani government on these efforts to restore sustainability and an economic stability," she answered.
The leaders of the G20 will be going to India next week for a Summit. The IMF's Managing Director Kristalina Georgieva will be attending and Kozack praised India's leadership on attacking the issue of rising global sovereign debt levels. 
"India has been has taken a very proactive approach toward making progress on the various G20 priorities on debt. India has facilitated tangible progress on understanding and addressing debt vulnerabilities, including through co-chairing the GSDR Global Sovereign Debt Roundtable that we just talked about, and also helping to find consensus on stepping up implementation of the common framework, very important for debt relief to vulnerable and low-income countries," Kozack said.
A full transcript of the briefing can be found on IMF.org