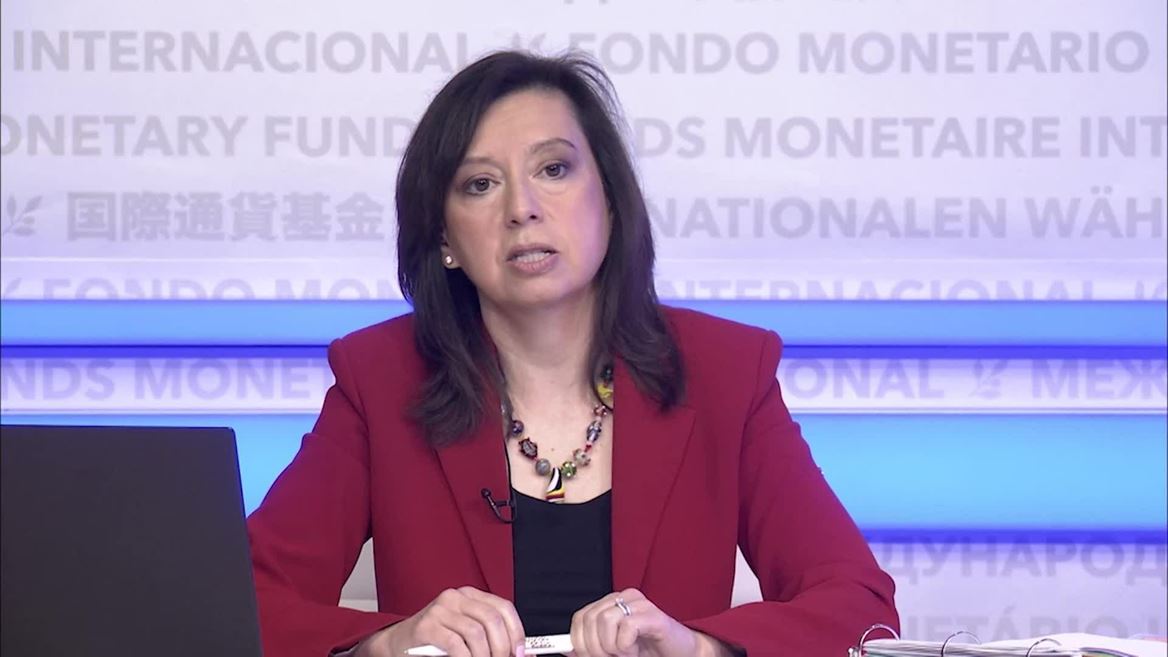 IMF Lebanon / Ukraine / US Fed
The IMF said it's assessing the economic damage from the breaching of a dam in Ukraine, spokesperson Julie Kozack told reporters Thursday (June 8) in Washington.
"Now turning to the impact of the destruction of the dam, we are, of course, very concerned by the social, economic and environmental impact of the destruction of the dam. It is, of course, a human tragedy, which is extremely regrettable and unfortunate. And our condolences go to those who have been affected by this tragedy. It is, unfortunately, too early to assess the damage on the economy," said Kozack.
The destruction of the Kakhova dam Tuesday unleashed a torrent of water on southern Ukraine, threatening to sweep away villages and halt Ukrainian hopes of advancing across the Dnieper River.
"We're, of course, following the situation closely. Our team is in very close and frequent contact with the authorities," she added, saying also that the IMF consistently says that the best way to invigorate global growth is to end the war with Russia as soon as possible.
The IMF was also asked about the swirling political and economic climate in Lebanon. News media in Lebanon have speculated that the Fund's top Mid-East exec, Jihad Azour, may be under consideration to be President or lead the central bank of his home country.
"In order to avoid any perception of conflict of interest. Jihad Azour, director of the Middle East and Central Asia Department, has temporarily relinquished his responsibilities at the IMF, and he is on leave from the IMF," she announced.
The US Federal Reserve Bank is also expected to announce Friday whether it will raise interest rates or hold for now. The Fund hopes to see the US act to hold the course and continue to edge down inflation
"The U.S. economy has been remarkably resilient, despite many shocks. We've also seen a very clear strength and resilience in the US labor market, which has been of course validated by the most recent data. We also see that inflation momentum has slowed, but that inflation does remain a pressing concern," Kozack said.
"So thinking about what all this means in terms of monetary policy, our advice remains unchanged, which is that the Fed needs to stay the course on monetary policy to ensure a durable reduction in in inflation and to ensure that inflation expectations, of course, remain well anchored. If inflation does prove to be more persistent than expected, then the Fed may need to push interest rates higher for longer."