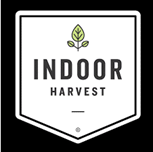 Indoor Harvest Launches Project with Legendary Academy
A non-scripted reality television/internet series starring Leslie Bocskor titled "INQD"
Austin, TX, Aug. 11, 2023 (GLOBE NEWSWIRE) — Indoor Harvest Corp. (OTCPK: INQD) (the "Company") is very proud to announce its engagement with Academy Award winning film producer Jonathan Sanger, who's films include "The Elephant Man" starring Anthony Hopkins, "Marshall" starring Chadwick Bozeman and "Vanilla Sky" and "Mission Impossible 2", starring Tom Cruise. 
INQD has started a project with the iconic veteran producer of film and television to create a new and original series currently titled "INQD" (pronounced Inked) starring Leslie Bocskor, the charismatic CEO of Indoor Harvest and his team of public company industry veterans to form an entertaining economic version of the hit series "The A – Team" who find diamond-in-the-rough companies and use their expertise, insight and networks to help improve and possibly even bring the companies to new heights of financial success. 
"I'm really excited to be working on this project with Leslie" said Academy Award winner Jonathan Sanger to Hollywood Film Director Mars Callahan, "I've been a huge fan of Leslie's for years and now. Being able to watch him work his magic and turn companies around, through the lens of my camera, is going to be amazing. The world will be able to see what we've all been watching him do for years. At a time when most people just talk, Leslie Bocskor actually does the work to help make companies better.
The name of the show says it all… it's "INQD"… we don't just talk about deals, we INK them!"
Leslie Bocskor, CEO of Indoor Harvest, commented, "We are all honored at INQD to be able to work with Jonathan and his entire team. I never dreamed I'd be able to work on a television show based upon the work I've been doing for decades. I've been fortunate enough to help companies, founders, team members and investors rise to the occasion while building quality operations. Turning that into a show, produced by an academy award winner like Jonathan, will be an enormous economic opportunity and will be exciting and educational. We plan to help create wealth, jobs, revenue, and/or liquidity for these businesses. This is an incredible piece of the overarching strategy we have begun implementing at INQD."
Described as "The Prophet" meets "Shark Tank", The plan is to have financial minds working alongside a team of professionals to help companies soar.
About Indoor Harvest:
Indoor Harvest Corp. (OTCPK: INQD) is a company of sustainable-hemp and wellness related products. The Company incorporates development of proprietary technology, mergers, acquisitions, strategic partnerships, and joint ventures as part of a broad integration strategy. INQD cultivates partnerships within related industries, providing an opportunity to be part of a more significant play, sharing intellectual capital, technology, access to new capital markets, and liquidity for owners.
Forward Looking Statements:
This document contains certain forward-looking statements within the meaning of the Private Securities Litigation Reform Act of 1995. Forward-looking statements reflect our views about future events and financial performance and are generally not historical facts. Words such as "expect," "feel," "believe," "will," "may," "should," "anticipate," "intend," "estimate," "project," "forecast," "plan" and similar expressions are intended to identify forward-looking statements. These statements include but are not limited to financial projections and estimates and their underlying assumptions; statements regarding plans, objectives, and expectations with respect to future operations, products, and services; and statements regarding future performance. Such statements are subject to certain risks and uncertainties, many of which are difficult to predict and generally beyond our control, that could cause actual results to differ materially from those expressed in, or implied or projected by, the forward-looking statements. You are cautioned not to place undue reliance on these forward- looking statements that speak only as of the date hereof. You are also urged to carefully review and consider the various risks and other disclosures discussed in our reports filed with the U.S. Securities and Exchange Commission from time to time, which attempt to advise interested parties of the factors that affect our business. Except to the extent otherwise required by federal securities laws, we do not undertake any obligation to republish revised forward-looking statements to reflect events or circumstances after the date hereof. Risks include but are not limited to general risks associated with mergers, acquisitions, joint ventures, and strategic alliances; lack of sufficient capital, changes in U.S. hemp and related laws; possible impairment of assets, COVID and more.
Company Contact:
Sherry Andersen
sherrya.INQD@gmail.com