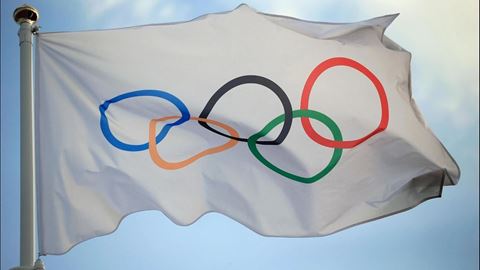 16 Nov 2023 – The Olympic Truce draft resolution will be introduced to the United Nations (UN) General Assembly in New York on Tuesday 21 November, at 10:00 Eastern Time (EST).
Dating back to the ancient Olympic Games in Olympia in 776 BC, the Olympic Truce aims to ensure a halt to all hostilities, allowing the safe passage and participation of athletes and spectators for the Olympic and Paralympic Games. The IOC revived the Olympic Truce in 1992, and it is now introduced for every edition of the Games.
The draft resolution for the Olympic Truce for Paris 2024 will be formally submitted to the Member States by the Government of France in close collaboration with the IOC, the International Paralympic Committee and the Organising Committee.
Paris 2024 President Tony Estanguet will introduce the resolution to the UN General Assembly with a speech, followed by discussions by the Member States and remarks by International Olympic Committee (IOC) President Thomas Bach.
After the formal proceedings, there will be a joint media opportunity at approximately 12:00 EST, with President Bach and President Estanguet in the East Foyer of the UN General Assembly Hall in New York (see access details below).
More information about the Olympic Truce can be found at Olympic Truce – Promoting an Ancient Greek Tradition (olympics.com) and olympictruce.org.
Introduction of the Olympic Truce draft resolution for Paris 2024
Date: Tuesday 21 November 2023
Time: 10:00 EST
Venue: United Nations HQ, General Assembly Hall, New York
Media opportunity with IOC President Thomas Bach and Paris 2024 President Tony Estanguet
Date: Tuesday 21 November 2023
Time: 12:00 EST (estimate)
Venue: East Foyer (outside the General Assembly Hall)
Access requirements:
UN media accreditation will be necessary to attend.
Non-accredited media should apply via:
www.un.org/en/media/accreditation/accreditation.shtml.
The Olympic Truce Session will be available to watch live on this link: Live Schedule | UN Web TV