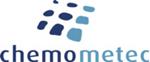 Interim report 2022/23 – 15% revenue growth and DKK 145
ANNOUNCEMENT NO. 234
9 February 2023
Interim report for the first half of 2022/23
15% revenue growth and DKK 145 million operating profit (+25%) for the first half following a challenging second quarter
Steen Søndergaard, CEO: "Following a very satisfactory 2021/22 with historically high revenue and operating profit growth rates, revenue for the first half of 2022/23 unfortunately disappointed, despite 15% growth. Second quarter sales of instruments, particularly in the North American market, were challenged by a generally more subdued investment sentiment in our primary business segment, cell-based therapy. Our order intake was mainly impacted by weakened demand from capital-sensitive development companies. On the other hand, we saw continued satisfactory growth in sales of consumables and services.
Despite the unfavourable market conditions, our earnings continued to grow. While our market is currently affected by the prevailing macroeconomic environment, we have a strong underlying business and a highly competitive product portfolio, and I am confident that the launch of our new XcytoMatic instruments will further strengthen our market position in the coming years."
Sales and operating results
First half revenue amounted to DKK 240.6 million, a 15% year-on-year increase. Revenue growth was evenly distributed across ChemoMetec's regions.
Sales of instruments were down 5%, mainly due to a decline in sales to capital-sensitive customers.
Revenue growth was driven by higher sales of consumables and services, up 33% and 53%, respectively. Sales of consumables and services each accounted for 37% and 17% of total revenue, compared with 32% and 13% in the year-earlier period.
Revenue in ChemoMetec's core business area, LCB (Life science research, Cell-based therapy and Bioprocessing), increased 15% in the first half and accounted for 93% of total revenue.
EBITDA increased 25% to DKK 145.2 million, and the EBITDA margin was 60%, compared with 55% in the year-earlier period.
Revenue and EBITDA both benefited from a strengthened USD, which was 15% up on the year-earlier period, on average. At constant exchange rates, revenue growth was approximately 6% and EBITDA growth approximately 12%.
ChemoMetec sold and delivered the first prototype of the new XcytoMatic 40 (XM40) instrument towards the end of October 2022. Production of the XM40 is still expected to be established during the first quarter of 2023.
Based on the performance in the first half, and due to continued uncertainty about the global economic outlook and general market conditions, our current guidance for the 2022/23 financial year is a revenue of DKK 430-460 million, against the previous guidance of DKK 485-505 million. The guidance for EBITDA for the financial year 2022/23 is maintained at DKK 245-260 million.
The interim report for the first half of 2022/23 is attached to this announcement.
Additional information
Steen Søndergaard, CEO
Telephone: +45 4813 1020        
Niels Høy Nielsen, CFO
Telephone: +45 2551 8724
About ChemoMetec A/S
ChemoMetec develops, manufactures and markets instruments for cell counting and a wide range of other measurements. ChemoMetec's instruments are marketed to the pharmaceutical, biotech and agricultural industries worldwide. ChemoMetec's customers include some of the world's leading pharmaceutical companies, such as Novartis, Novo Nordisk, H. Lundbeck, Merck, AstraZeneca and Johnson & Johnson.
ChemoMetec was founded in 1997 and is listed on the Nasdaq Copenhagen stock exchange. For more information, go to www.chemometec.com