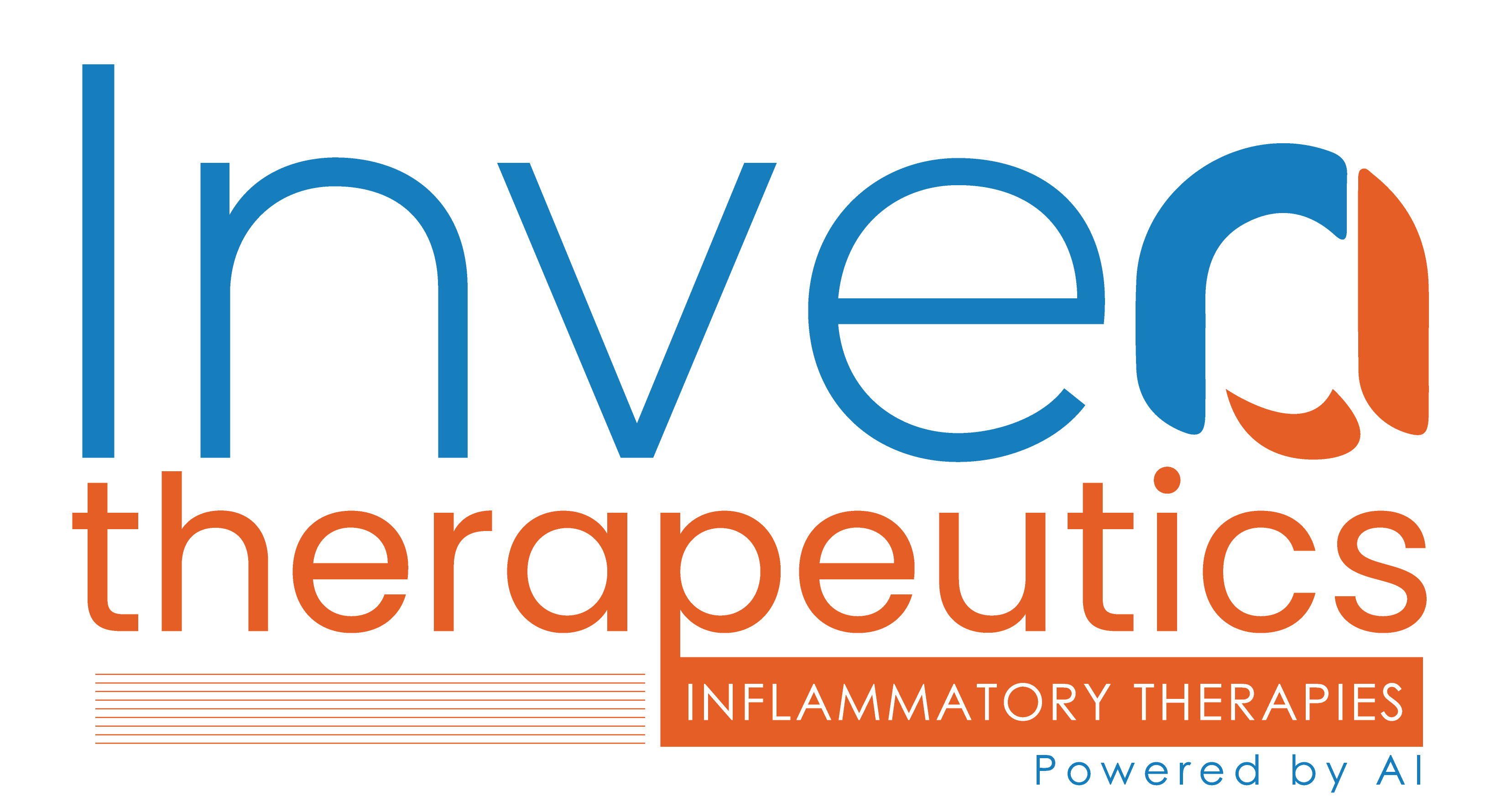 Invea Therapeutics Research to be Showcased at the
GUILFORD, Conn., April 26, 2023 (GLOBE NEWSWIRE) — Invea Therapeutics (Invea), a biotechnology company developing an artificial intelligence (AI) and machine learning (ML) powered pipeline of potentially transformational medicines for highly debilitating immune-mediated inflammatory diseases (IMIDs), today announced the acceptance of two abstracts for oral presentations at the upcoming Digestive Disease Week (DDW) Annual Meeting. DDW is the world's premier meeting for physicians, researchers, and industry in the fields of gastroenterology, hepatology, endoscopy, and gastrointestinal surgery, which will take place in Chicago, IL, on May 6-9, 2023.
Dr. Salvatore Alesci, MD, Ph.D., Chief Scientific Officer at Invea Therapeutics, will present on the application of AI and ML to the discovery of INVA8001, a highly selective and potent mast cell chymase inhibitor, and candidate therapeutic for immune-mediated inflammatory disorders driven by dysregulation of the gut-brain-liver axis (GBLA).
Dr. Jessie Bernard, Ph.D., a member of the team headed by Dr. Heather Francis, Ph.D., Professor, Division of Gastroenterology/Hepatology, Department of Medicine, at the Indiana University School of Medicine, will present preclinical data supporting the potential benefits of Invea's INVA8001 for the treatment of liver diseases.
"Mast cells are a key component of the innate immune system and are present in mucosal and epithelial tissues throughout the body, including the GI tract, liver, and skin. Chymase, a mast cell activation mediator, plays a crucial role in various pathophysiological processes, including epithelial barrier damage, inflammatory response, and fibrosis. As such, INVA8001 has the potential to counteract chronic inflammation, its associated symptoms and complications in a variety of GI and extra-GI disorders. With demonstrated preclinical and human safety, INVA8001 is poised to enter the clinic for human proof of concept studies in the first half of 2024," said Salvatore Alesci, MD, Ph.D., the Chief Scientific Officer at Invea Therapeutics.
Sameer Sharma, M.Pharm., Ph.D., Vice President, and Head of Translational Research at Invea Therapeutics, added, "Our AI and ML processes have demonstrated greater scalability and de-risking of the target and drug discovery process for IMIDs as is seen with our pipeline of candidates. We have developed a robust ecosystem that leverages AI and ML technology to bridge the translational gap from basic research to association with clinical endpoints to prioritization of clinic-ready programs with what we believe are de-risked profiles and a higher probability of success. We have tested INVA8001 in various preclinical models for mast cell-driven disorders and are excited to see the next stages of development for this program."
1. Presentation Title:
The Novel and Specific Chymase Inhibitor, INVA8001, Ameliorates the Phenotypes of Primary Sclerosing Cholangitis (PSC) in Mdr2-/- Mice by downregulation of Biliary Senescence
Session Details:
Presenter: Jessica Bernard, Ph.D.
Session Type: Topic Forum
Session Title: AASLD Liver Fibrogenesis: It is all about the scar
Session Date & Time: May 6, 2023, from 8:00 AM to 9:30 AM CDT (UTC –5)
Presentation Time: 8:30 AM to 8:45 AM CDT (UTC –5)
2. Presentation Title:
Using An Artificial Intelligence (AI) And Machine Learning (ML) Platform to Identify Mast Cell Focused Therapeutic Targets and Associated Gut- Liver-Brain Axis Indications
Session Details:
Presenter: Salvatore Alesci, MD, Ph.D.
Session Type: Research Forum
Session Title: AGA Technologic Advances in GI Diseases
Session Date & Time: May 8, 2023, from 4:00 PM to 5:30 PM CDT (UTC –5)
Presentation Time: 4:18 PM to 4:36 PM CDT (UTC –5)
About DDW:
Digestive Disease Week® (DDW) is the largest international gathering of physicians, researchers, and academics in the fields of gastroenterology, hepatology, endoscopy, and gastrointestinal surgery. Jointly sponsored by the American Association for the Study of Liver Diseases (AASLD), the American Gastroenterological Association (AGA) Institute, the American Society for Gastrointestinal Endoscopy (ASGE), and the Society for Surgery of the Alimentary Tract (SSAT), DDW takes place May 21 – 24 in San Diego, California and virtually. The meeting showcases more than 3,100 abstracts and hundreds of lectures on the latest advances in GI research, medicine, and technology. More information can be found at www.ddw.org.
About Invea Therapeutics
Invea Therapeutics, Inc. is a biotechnology company using artificial intelligence (AI) and machine learning (ML) to develop potentially transformational therapeutics for immune-mediated inflammatory diseases ("IMIDs") that severely impact patients. Our primary goal is to identify novel targets and drugs by decoding the mechanisms and pathways that drive the initiation and progression of inflammation for patients with debilitating IMIDs. Our approach expedites and de-risks the discovery and development of innovative therapies, optimizes capital efficiency, and increases the likelihood of clinical and regulatory success. We have generated a pipeline of candidate medicines that have the potential to transform the long-term treatment of patients who have limited therapeutic options or have resistance or no response to current therapeutic options. INVA8001, a potential novel oral, highly selective, and potent inhibitor of human chymase, a mast cell mediator, is being developed for the treatment of various chronic immune-mediated inflammatory disorders of the skin and gastrointestinal (GI) system, and INVA8003, a potential first-in-class, novel small molecule inhibitor of pan-inflammasome activation pathways targeting ASC (apoptosis-associated speck-like protein containing CARD), an adaptor protein that plays a pivotal role in inflammasome assembly and activation, has potential applications across several inflammatory disorders. For more information, please visit: www.inveatx.com | LinkedIn: @inveatx| Twitter: https://twitter.com/Inveatx.
Contact
Invea Therapeutics, Inc.
Anita Ganjoo, Ph.D.
Corporate Communications
aganjoo@inveatx.com