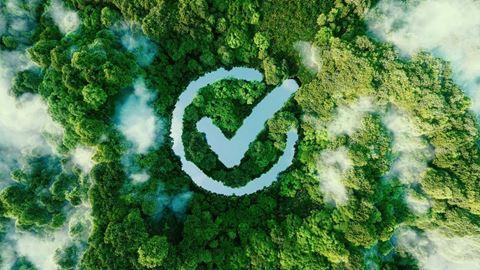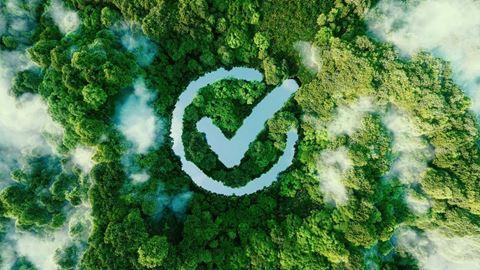 Advertisement. Scroll to continue reading.
22 Apr 2022 – To mark Earth Day (22 April), some 20 major sporting organisations were presented with the IOC Carbon Action Awards, recognising efforts to reduce their greenhouse gas (GHG) emissions.
The 20 organisations, which include 12 International Federations (IFs), seven National Olympic Committees (NOCs) and the Association of National Olympic Committees (ANOC), won the awards on the basis of detailed data and carbon reduction plans.
"We set up this award to highlight some of the important work being done within the Olympic Movement to address climate change," said Marie Sallois, IOC Sustainability Director. "We hope that this work will further inspire the broader sports community to take urgent action on climate change and other sustainability challenges."
Highlights of this year's awards include the following:
World Sailing has launched a circular economy demonstration project to show that carbon fibre from disused sports equipment can be used in the manufacturing process. The aim of the project is to reduce the embodied carbon footprint of sailing equipment and open up the markets for carbon fibre recycling across other sports.
The Fédération Internationale de l'Automobile (FIA), motor sport's governing body, has recently finalised its carbon reduction plan to cut its carbon emissions by 50 per cent by 2030, in line with the Paris Agreement. In 2021, the FIA also implemented an environmental management system certified according to ISO 14001:2015 standard.
World Rugby's newly launched, comprehensive sustainability plan outlines carbon reduction up to 2030.
The Canadian NOC's Toronto offices have been certified LEED Platinum and BOMA Best Platinum for their sustainability standards.
Spain's NOC took all of its energy in 2020 and 2021 from renewable sources, allowing it to reduce its facility GHG emissions by almost 100 per cent.
The 12 IFs which won the award include: World Archery, the Fédération Internationale de l'Automobile, the International Orienteering Federation, the International Skating Union, the International Sambo Federation, World Rugby, World Sailing, the International Biathlon Union, the International Federation of Sport Climbing, the International Golf Federation, the International Canoe Federation, and the International Basketball Federation.
The seven NOCs include: Australia, Canada, Denmark, Great Britain, Ireland, Spain and Switzerland.
All of the awarded organisations are part of the UN Sports for Climate Action Framework, which supports sports entities to achieve a range of global climate-change goals, including the 50 per cent reduction of GHG emissions by 2030 at the latest, in line with the Paris Agreement. By December 2021, almost 300 sports organisations globally had signed the framework.
Launched in 2019, the IOC Carbon Action Awards – which originally formed part of the IOC-DOW Carbon Partnership – were created to inspire climate action by recognising the sustainability efforts of key sports organisations within the Olympic Movement. As part of the initiative, those IFs and NOCs that have demonstrably reduced their GHG emissions within the scope of their organisations and respective events are rewarded carbon offsets to compensate their remaining emissions.
The IOC itself has committed to becoming "climate positive", bringing down its own direct and indirect emissions 30 per cent by 2024 and 50 per cent by 2030. More than 100 per cent of the remaining emissions will be compensated, mainly through the Olympic Forest Project, which supports reforestation and land restoration in Mali and Senegal, as part of Africa's Great Green Wall.
From 2030, the IOC will also require all Olympic Games to be climate positive by:
Minimising and compensating their direct and indirect carbon emissions; and
Implementing lasting zero-carbon solutions for the Olympic Games and beyond.
Paris 2024 has committed to become the first Games with a positive contribution to the climate, even before the 2030 deadline.
With 95 per cent of venues pre-existing or temporary, among other measures to avoid and reduce carbon emissions, the Paris 2024 carbon footprint is expected to be half the carbon footprint of previous Olympic Summer Games. Paris 2024 will also compensate more than 100 per cent of its residual emissions and use its influence to develop long-term carbon compensation projects, becoming the world's first Olympic and Paralympic Games with a positive contribution to the climate.
LA28 has adopted a radical reuse approach, which means it will leverage the best of Los Angeles' iconic sports facilities and not require a single new permanent venue to be built. LA28 has committed to incorporating meaningful sustainability measures throughout its plans as it aims to set a new standard for large-scale live events.
Advertisement. Scroll to continue reading.
Advertisement. Scroll to continue reading.