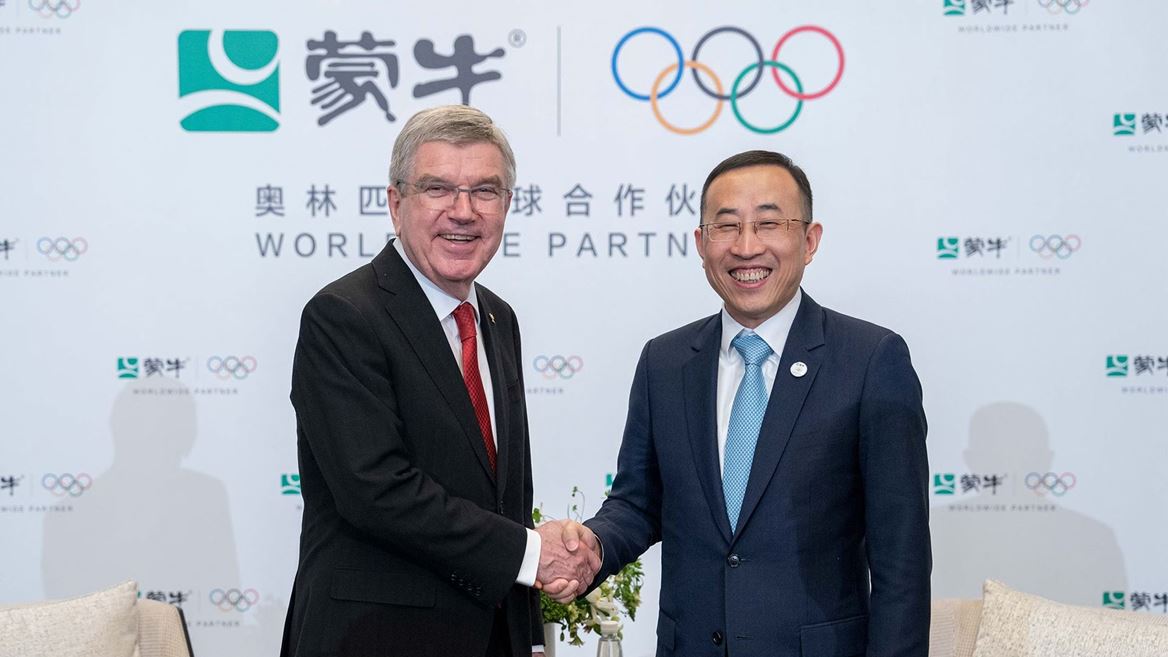 IOC President meets Worldwide Olympic Partner Mengniu CEO Jeffrey Lu in Beijing
08 May 2023 – IOC President Thomas Bach was in Beijing this weekend. During his stay he met with Jeffrey Lu, CEO of Worldwide Olympic Partner Mengniu, and the executive leadership of the Chinese dairy company.
The two leaders discussed the upcoming Olympic Games Paris 2024, and the Mengniu CEO updated the IOC President on the company's plans. During the meeting, the IOC President also invited Mr Lu to visit Lausanne.
Mengniu became a Worldwide Olympic Partner in 2019 as part of the first-ever Joint TOP Partnership Agreement and is the first Chinese fast-moving consumer goods company to become a TOP Partner. The Joint TOP partnership supports Mengniu's ambitious international growth plans, and is core to its "born to excel" brand philosophy.
The Joint TOP agreement also includes marketing rights for the International Paralympic Committee (IPC) and the Paralympic Games through the IOC-IPC long-term collaboration agreement, as well as for the Youth Olympic Games.