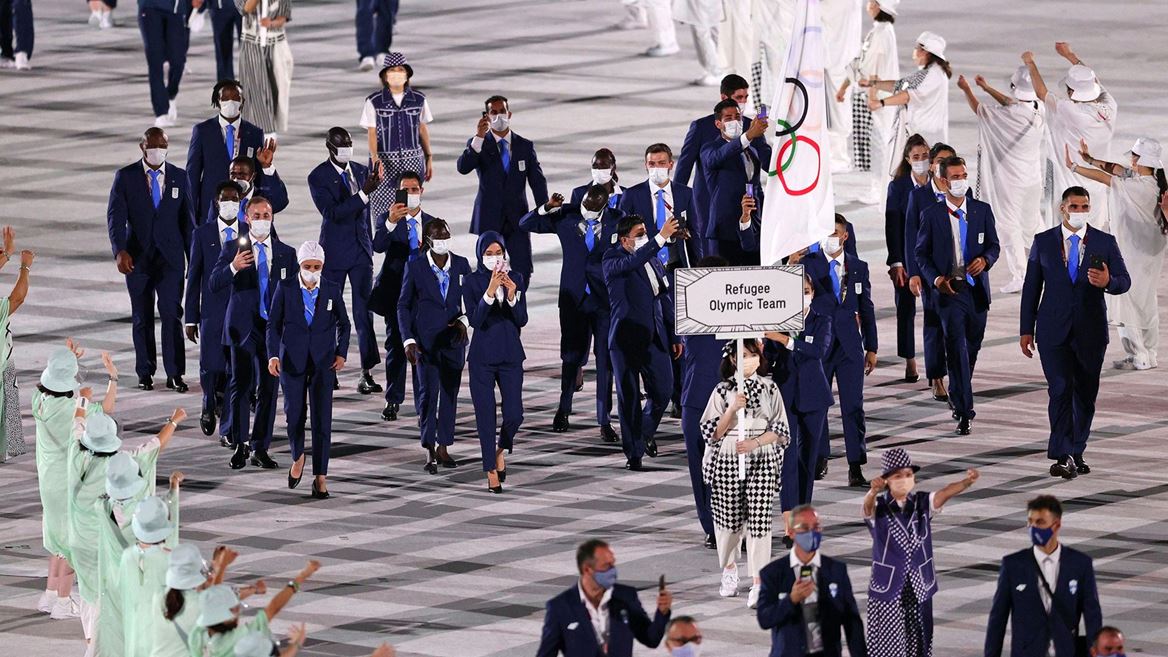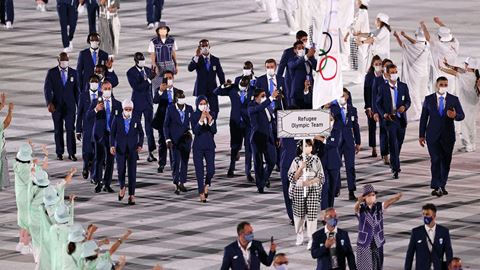 Advertisement. Scroll to continue reading.
Advertisement. Scroll to continue reading.
20 May 2022 – On the final day of its proceedings, the 139th IOC Session looked back at the resounding success of the IOC Refugee Olympic Team (EOR) Tokyo 2020. Against the backdrop of a global pandemic, and taking into consideration the complexity of convening and managing a team composed of 29 athletes based in 13 countries globally and competing in 12 sports, the Olympic Games Tokyo 2020 saw all the athletes competing successfully in their respective events and inspiring a global audience.
The unique experience yielded important lessons, which will serve as a guide in the preparations for the team for the Olympic Games Paris 2024.
Tokyo 2020 – a great success despite operational challenges
Following the success of the first participation by refugee athletes in Rio 2016, a programme was specifically designed by Olympic Solidarity to assist National Olympic Committees (NOCs) to identify and support elite refugee athletes living in their countries throughout their training, preparation and participation in high-level competitions. With a budget of USD 3 million, this new programme supported 56 Refugee Athlete Scholarship-holders, who were striving to compete in the Olympic Games Tokyo 2020.
Following the postponement of Tokyo 2020 due to the COVID-19 pandemic, Olympic Solidarity rapidly put in place exceptional measures to support the NOCs and their athletes, notably extending the Olympic Scholarships for Refugee Athletes programme by one year.
The road to Paris 2024
The next chapter of the EOR sees the Olympic Refuge Foundation (ORF) taking on the leading role in the management of the team for the Olympic Games Paris 2024.
Olympic Solidarity will continue to provide financial and technical support for refugee athletes' preparations, while the ORF will perform the duties of an NOC for the team and will continue to assist the refugee athletes, whether or not they are selected to participate in the Olympic Games.
The involvement of the ORF offers exciting new opportunities to strengthen the IOC's support provided to refugees and populations affected by displacement, as stated in Recommendation 11 of Olympic Agenda 2020+5. The Olympic Games provide one of the greatest platforms worldwide to promote this support through the EOR, showing that refugees can find belonging in sport and excel when given the opportunity to do so. In addition, it provides the opportunity to engage refugee athletes in ORF programmes supporting young displaced people globally, raising awareness and garnering support for improving their protection and inclusion through sport.
The allocation of refugee athlete scholarships for Paris 2024 started earlier this year, and the first group of refugee athlete scholarship-holders will be announced in June 2022. The composition of the IOC Refugee Olympic Team Paris 2024 will be announced in 2024.
Advertisement. Scroll to continue reading.