Advertisement. Scroll to continue reading.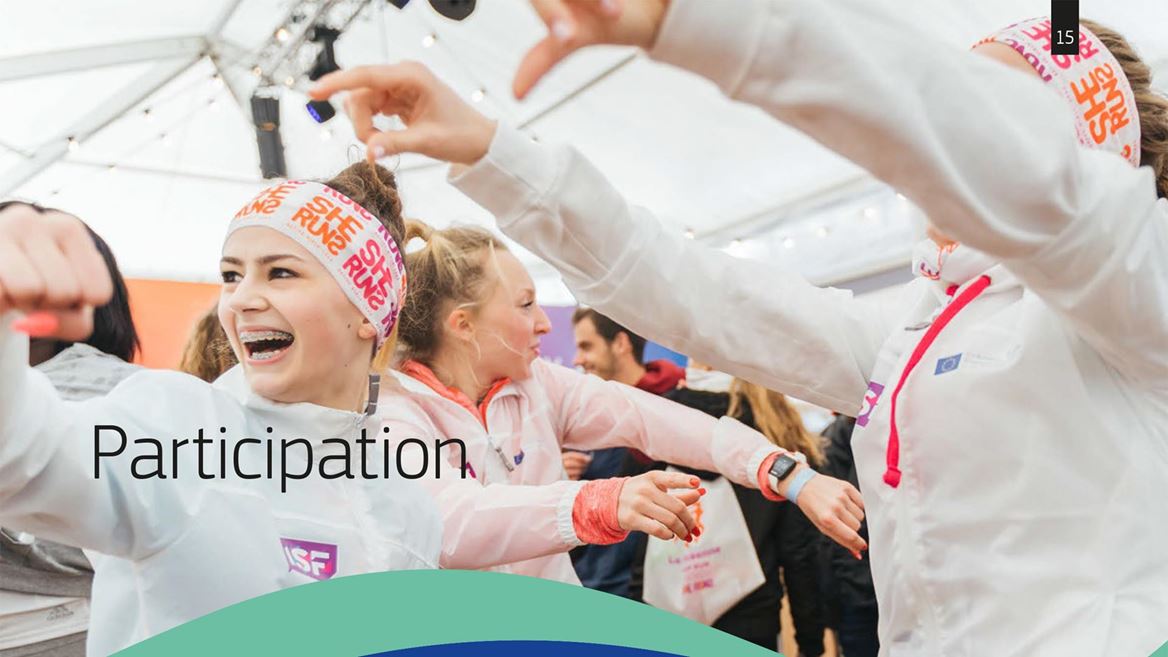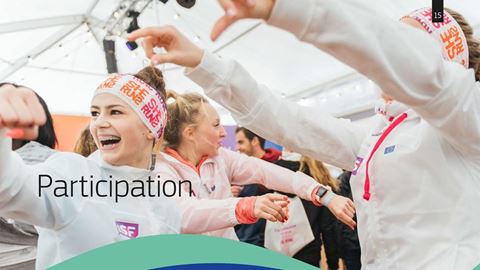 15 Mar 2022 – A landmark report in the field of gender equality in sport was published today by the European Union (EU) High-Level Group on Gender Equality in Sport. Entitled "Towards More Gender Equality in Sport", the report compiles recommendations and proposes an action plan for the EU Commission and EU governments, together with sports organisations and civil society groups involved in sport.
The report identifies and proposes recommendations around six key thematic areas of engagement which are the most relevant for public authorities and International Federations (IFs): participation; coaching and leadership; social and economic aspects of sport; media coverage; and gender-based violence.
Providing a wide range of best practices in these areas, this extensive catalogue of illustrative projects can serve as a multifaceted toolbox for policymakers and sports organisations to advance gender equality on and off the field of play.
The IOC is pleased to see that many of these examples are initiatives carried out by members of the Olympic Movement, which are at the forefront of driving gender equality in and through sport. Every Olympic Movement stakeholder is invited to use this report as a practical toolkit to achieve more gender equality.
Discover the main recommendations in the factsheet
Download the full report
To mark this publication, the members of the High-Level Group formally presented their findings to Mariya Gabriel, European Commissioner for Innovation, Research, Culture, Education and Youth. Commissioner Gabriel launched the High-Level Group on Gender Equality in December 2020 and appointed its 15 members, who are experts from a variety of EU Member States and different walks of life, including former athletes, politicians, IF members and distinguished academics. The work of the experts will lead to the implementation of concrete actions at local, national and European level.
IOC Member Marisol Casado, who also chaired the IOC Gender Equality Review Project, is a member of the High-Level Group and one of the contributors to the report, assuring that the recommendations it contains are fully aligned with the IOC Gender Equality and Inclusion Objectives for 2021-2024 and the UN Women Sports for Generation Equality Initiative.
Focus on women in leadership positions
Among the thematic areas the report looks at are leadership, coaching and portrayal, which are also key priorities for the IOC and the Olympic Movement.
However, women continue to be underrepresented in sports leadership, occupying only 14 per cent of all top decision-making positions in EU Member States' National Federations. In response to this, the report proposes clear and specific ways forward for sports organisations to strive for gender-balanced representation in leadership positions – including by setting a 50 per cent representation quota for women in all decision-making bodies, and fixed term limits.
Sanda Čorak, who contributed to the report as a High-Level Group member and is also Vice-President of the Croatian Olympic Committee, commented: "It is great to witness more and more girls and women being included in sport every day all over the world.
"Still, women in leadership positions are rare and we must be more engaged and more persistent at local, national and international level to empower, educate and ensure an equal position for all in sport."
Engaging EU Member States
The strength of the report lies particularly in the fact that its recommendations are addressed to all strategic stakeholders of the European sport ecosystem, namely the European Commission, EU Member States, IFs and organisations governing grassroots sport. Achieving gender equality in sport requires integrated responses and strong commitment from everyone involved for meaningful and sustainable progress to be made.
For example, closing the gender gap in sports participation cannot be achieved without the mobilisation of Member States, which can set up mechanisms to encourage the practice of sport by girls and women, including by providing safe facilities and equipment. In the same way, the European Commission can play a leading role in the fight against gender-based violence in sport by collecting data to measure the extent of the problem and the effectiveness of prevention initiatives across the EU.
The report also stresses the need to adopt an intersectional approach to gender equality action to address the multiple forms of discrimination – based on gender, ethnicity, sexual orientation, socioeconomic status, etc. – that women in sport may face. Inequalities that impact LGBTQ+ communities practising sport are particularly considered, including in relation to stereotyping in sports coverage – a subject the IOC has also tackled through its Portrayal Guidelines, aiming to entrench gender-equal and unbiased portrayal practices in all forms of communication.
Advertisement. Scroll to continue reading.
Advertisement. Scroll to continue reading.