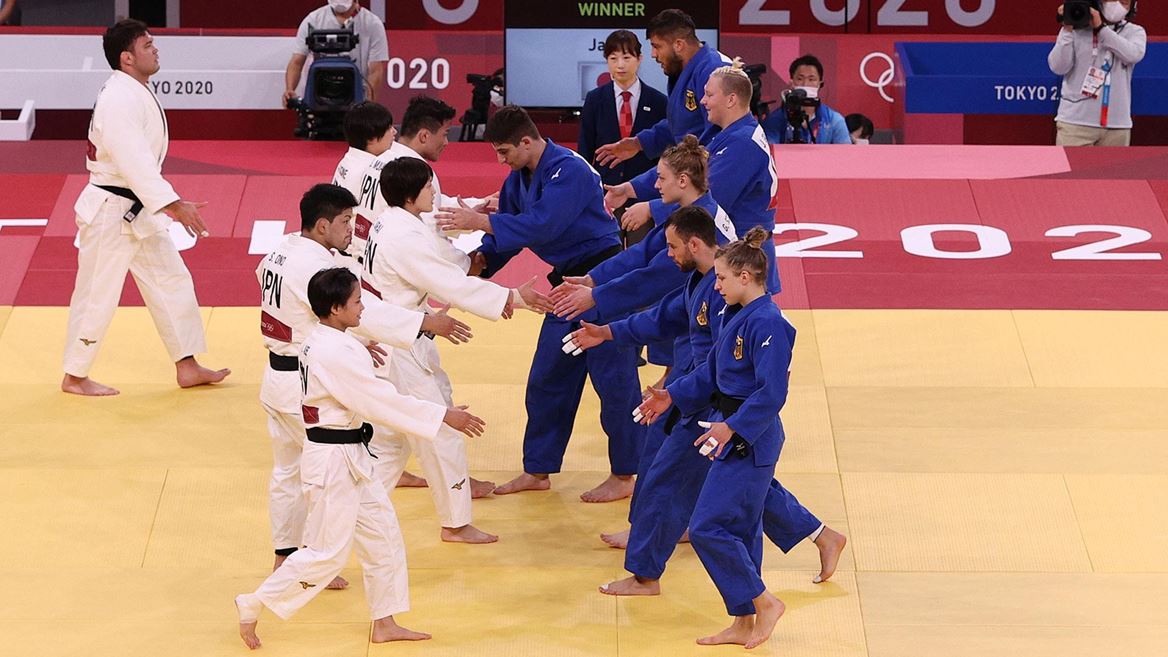 IOC works to protect sport's integrity all year round
09 Dec 2022 – On the occasion of International Anti-Corruption Day, celebrated worldwide on 9 December, the International Olympic Committee (IOC) reiterates its determination to protect sport's integrity and fight corruption steadily and at all levels.
Whilst this day is an important opportunity to raise awareness of the threat of corruption across all sectors of society, the IOC is playing its part in the respective global efforts all year round.
2022 highlights
As the year comes to an end, here are some concrete examples that showcase the IOC's wide range of activities in this important field:
January: The IOC's campaign "MAKE THE RIGHT DECISION", aimed at raising awareness of the threat of competition manipulation among qualified athletes, their entourage members and officials participating in the Olympic Winter Games Beijing 2022, is in full swing.
February: Comprehensive measures are in place to protect the integrity of the Olympic Games Beijing 2022. They include a pre-Games risk assessment for each sport, awareness-raising activities, robust rules and processes, and the 24/7 monitoring of all Olympic events.
March: A webinar is organised with INTERPOL and the UNODC for the Nordic countries (Norway, Finland, Sweden, Denmark and Iceland).
April: From Europe to the Americas – together with INTERPOL and Panam Sports, another webinar is organised for all Americas-based National Olympic Committees and certain law enforcement authorities in the region to discuss the investigation of competition manipulation cases and promote collaboration.
May: The IOC publishes its 2021 Annual Report, with a section devoted to credibility. It outlines the measures undertaken in governance and ethics.
June: The IOC welcomes and trains 30 new ambassadors to support their educational campaign aimed at preventing competition manipulation, increasing reach and impact.
July: The Canadian government and the IOC represent the International Partnership against Corruption in Sport (IPACS), of which the IOC is a co-founder, at the 10th meeting of the Commonwealth Sports Ministers.
August: Via the Olympic Movement Unit on the Prevention of Manipulation of Competitions (OM Unit PMC), the IOC supports the organisers of the Birmingham 2022 Commonwealth Games in conducting awareness-raising measures on the prevention of competition manipulation.
September: The IOC Executive Board adopts an amended version of the Olympic Movement Code on the Prevention of the Manipulation of Competitions (OM Code PMC).
October: The IOC and OECD jointly organise two webinars on the effective delivery of infrastructure and associated services for the Olympic Games.
November: At the annual meeting of IPACS, the Partnership celebrates its 5th birthday and discusses various topics, to all of which the IOC contributed.
December: IPACS' efforts  are officially praised by the United Nations (UN) General Assembly on 2 December 2022 in its Resolution "Sport as an enabler of sustainable development" (A/77/L.28).