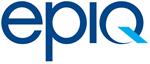 January Year-over-year Bankruptcy New Filings Increase
NEW YORK, Feb. 03, 2023 (GLOBE NEWSWIRE) — Bankruptcy new filings were up year-over-year across Chapter 7, 11, 13, and 15 in January 2023, according to data provided by Epiq Bankruptcy, the leading provider of U.S. bankruptcy filing data. Epiq Bankruptcy is a division of Epiq, a global technology-enabled services leader to the legal services industry and corporations.
Total commercial filings increased twelve percent to 1,694 in January 2023 over the 1,508 total filings reported in January 2022. Commercial Chapter 11 filings increased 70 percent to 257 filings up from 151 filings recorded one year ago. All subchapter V small business filings increased 49 percent to 137 in January 2023 from the 92 filings registered the previous year.
Total U.S. bankruptcy filings in January 2023 were 31,087, up 19 percent from the 26,215 total filings registered in January 2022. The 29,545 overall individual filings were 20 percent higher in January 2023 than the 24,703 individual filings recorded last year. While still below pre-pandemic levels, individual Chapter 13 filings continued to increase in January, as the 13,702 reported filings were a 32 percent increase over the January 2022 total of 10,346.
"While month-over-month and year-over-year new filings were up for most chapters, we continue to see a delta between more cases closing in a month than are being opened, making it inconclusive whether we've reached a turning point from historic lows in bankruptcy filings," said Gregg Morin, vice president business development and revenue for Epiq Bankruptcy. "In January 2023, 8,786 more total cases closed than opened. The two biggest deltas were Chapter 7s where 4,419 more cases closed than opened and Chapter 13s where 4,315 more cases closed than opened."
Compared to December 2022, every Chapter new filing except Chapter 12 increased. January's total filings represented a five percent increase when compared to the 29,640 total filings recorded in December. Total individual filings for January represented a 6 percent increase from the December 27,911 total, however total commercial filings did decrease 2 percent from 1,729 in December. Individual Chapter 7 increased 2 percent from 15,471 and individual Chapter 13 increased 10 percent over December's 12,393. Total Chapter 11 filings registered a 16 percent increase from the 365 filings reported the previous month, and total Chapter 11 subchapter 5 by themselves increased 9 percent from the 126 filed in December 2022.
"While still below pre-pandemic totals, bankruptcy filings continue to increase amid growing debt loads due to inflationary pressures and reduced availability of low-cost financing," said ABI Executive Director Amy Quackenboss. "Struggling households and businesses on shaky economic footing can look to bankruptcy to provide a solid path toward a financial fresh start."
ABI partners with Epiq Bankruptcy to provide the most current bankruptcy filing data for analysts, researchers, and members of the news media. Epiq Bankruptcy is the leading provider of data, technology, and services for companies operating in the business of bankruptcy. Its new Bankruptcy Analytics subscription service provides on-demand access to the industry's most dynamic bankruptcy data, updated daily. Learn more at https://bankruptcy.epiqglobal.com/analytics.
About Epiq
Epiq, a global technology-enabled services leader to the legal services industry and corporations, takes on large-scale, increasingly complex tasks for corporate counsel, law firms, and business professionals with efficiency, clarity, and confidence. Clients rely on Epiq to streamline the administration of business operations, class action and mass tort, court reporting, eDiscovery, regulatory, compliance, restructuring, and bankruptcy matters. Epiq subject-matter experts and technologies create efficiency through expertise and deliver confidence to high-performing clients around the world. Learn more at https://www.epiqglobal.com.
About ABI  
ABI is the largest multi-disciplinary, nonpartisan organization dedicated to research and education on matters related to insolvency. ABI was founded in 1982 to provide Congress and the public with unbiased analysis of bankruptcy issues. The ABI membership includes nearly 10,000 attorneys, accountants, bankers, judges, professors, lenders, turnaround specialists and other bankruptcy professionals, providing a forum for the exchange of ideas and information. For additional information on ABI, visit www.abi.org. For additional conference information, visit http://www.abi.org/calendar-of-events.
Press Contact  
Carrie Trent  
Epiq, Director of Communications  
Carrie.Trent@epiqglobal.com