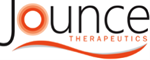 Jounce Therapeutics Announces Restructuring
CAMBRIDGE, Mass., Feb. 22, 2023 (GLOBE NEWSWIRE) — Jounce Therapeutics, Inc. (Nasdaq: JNCE), a clinical-stage company focused on the discovery and development of novel cancer immunotherapies and predictive biomarkers, announced today that it is reducing its workforce by approximately 57 percent. The decision to reduce its workforce was made as Jounce believes advancement of its clinical programs, JTX-8064 and vopratelimab, requires funding and a scope that the Company cannot pursue on its own and will be seeking business development opportunities for both programs.
"We believe data in both the SELECT and INNATE clinical trials is intriguing, but to date neither study has demonstrated clinical activity sufficient to create the value necessary for Jounce to independently advance these programs to the next stage of development. We believe a company with additional resources and a longer value creation timeline could potentially advance these programs, for the benefit of cancer patients," said Richard Murray, Ph.D., chief executive officer and president of Jounce Therapeutics. "Although reducing our workforce was a difficult decision, we are incredibly proud of the work of the entire Jounce team and would like to thank our talented employees impacted today for their dedication and contributions in support of our mission to benefit cancer patients."
Jounce expects to incur a non-recurring charge of approximately $11.2i million in the first quarter of 2023 related to the restructuring announced today. The workforce reduction will be substantially completed by March 31, 2023.
About Jounce Therapeutics
Jounce Therapeutics, Inc. is a clinical-stage immunotherapy company dedicated to transforming the treatment of cancer by developing therapies that enable the immune system to attack tumors and provide long-lasting benefits to patients through a biomarker-driven approach. Jounce currently has multiple development stage programs ongoing while simultaneously advancing additional early-stage assets from its robust discovery engine based on its Translational Science Platform. Jounce's highest priority program, JTX-8064, is a LILRB2 (ILT4) receptor antagonist shown to reprogram immune-suppressive tumor associated macrophages to an anti-tumor state in preclinical studies. JTX-8064 is being investigated alone and in combination with pimivalimab (formerly JTX-4014), Jounce's internal PD-1 inhibitor, in one monotherapy and seven indication-specific combination therapy cohorts in the Phase 1/2 INNATE trial and is currently enrolling patients with advanced solid tumors in the Phase 2 portion of the study. Jounce's most advanced product candidate, vopratelimab, is a monoclonal antibody that binds to and activates ICOS, and is currently being studied in the SELECT Phase 2 trial. Pimivalimab is a PD-1 inhibitor intended for combination use with Jounce's broader pipeline. For more information, please visit www.jouncetx.com.
Cautionary Note Regarding Forward-Looking Statements
Various statements in this release concerning Jounce's future expectations, plans and prospects, including without limitation, Jounce's expectations regarding its ability to preserve its financial resources, the incurrence of a non-recurring charge and the opportunities for potential advancement of its programs by third parties may constitute forward-looking statements for the purposes of the safe harbor provisions under The Private Securities Litigation Reform Act of 1995 and other federal securities laws and are subject to substantial risks, uncertainties and assumptions. You should not place reliance on these forward-looking statements, which often include words such as, "believe," "expect," "goal," "intend," or similar terms, variations of such terms or the negative of those terms. Although Jounce believes that the expectations reflected in the forward-looking statements are reasonable, Jounce cannot guarantee such outcomes. Actual results may differ materially from those indicated by these forward-looking statements as a result of various important factors, including, without limitation, Jounce's ability to successfully implement its workforce reduction plan and reduce expenses; Jounce's ability to retain qualified personnel; unexpected demands on Jounce's cash resources; Jounce's ability to obtain, maintain and protect its intellectual property; and those risks more fully discussed in the section entitled "Risk Factors" in Jounce's most recent Annual Report on Form 10-K filed with the Securities and Exchange Commission as well as discussions of potential risks, uncertainties, and other important factors in Jounce's subsequent filings with the Securities and Exchange Commission. All such statements speak only as of the date made, and Jounce undertakes no obligation to update or revise publicly any forward-looking statements, whether as a result of new information, future events or otherwise.
Investor and Media Contact:
Eric Laub
Jounce Therapeutics, Inc.
+1-857-259-3840
ir@jouncetx.com
_____________________________
i This amount is preliminary and subject to change upon completion of the Company's 10-Q review for the period ended March 31, 2023.