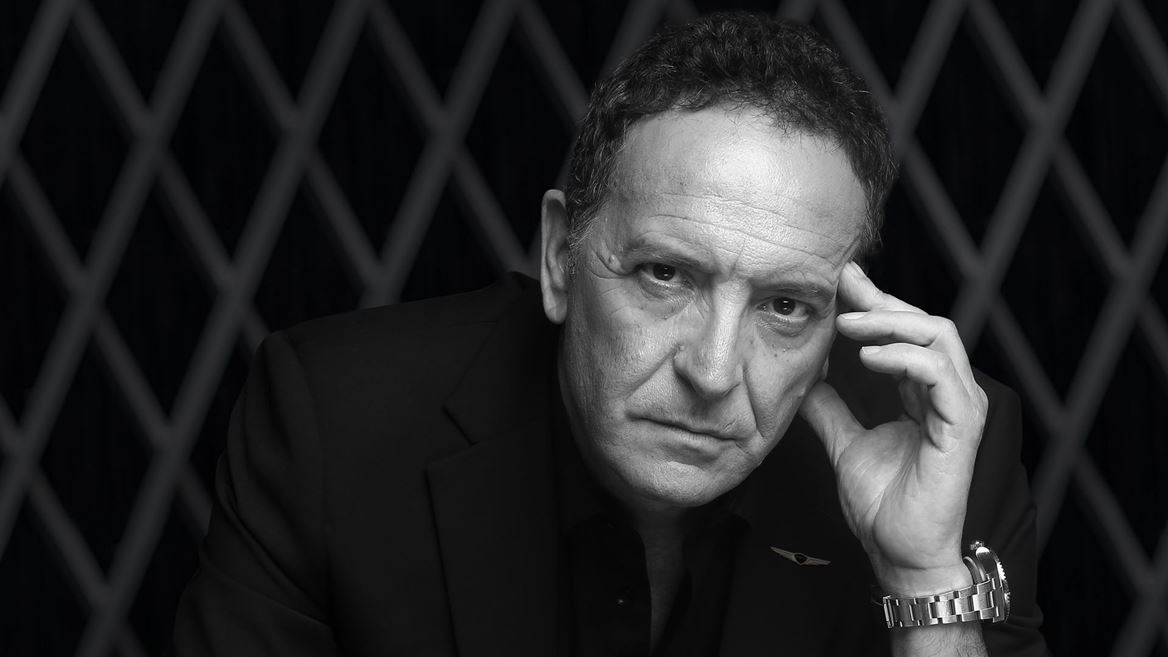 JUANMA LOPEZ JOINS GENESIS DESIGN EUROPE
Juanma Lopez joins Genesis as Head of Design Europe

Lopez will lead a team of designers in the new design studio in Offenbach
FRANKFURT, Germany, November 21, 2022 – Genesis announces the appointment of JuanMa Lopez as Head of Genesis Design Europe. Starting his new role on November 1, 2022, Lopez is based in Frankfurt, Germany and reports to Ilhun Yoon, Head of Genesis Design.
"I have been watching the Genesis brand grow globally for the past seven years and am delighted to have the opportunity to become part of the organisation," said Lopez. "I am looking forward to leading the team as we continue to develop new proposals for global markets."
Lopez joins Genesis Design at a period of rapid development. Along with the design teams in Namyang, South Korea, and Los Angeles, California, the European design team is essential in providing creative input for global projects. Tasked with developing exterior, interior and concept car proposals, the team competes and contributes to global production programs and advanced design projects.
A Barcelona native, Lopez has more than three decades of experience in engineering and design. He began his career as an industrial engineer developing projects within the automotive, nautical, electronic, telecommunications and domestic appliance industries before transitioning to product and graphic design. He became an automotive designer in 2000 and has since worked in a number of exterior and interior design roles, most recently leading a team of more than 300 designers in a global role.
"We are very excited to welcome JuanMa Lopez into the audacious journey of the Genesis brand in Europe, the origin of luxury," said SangYup Lee, Genesis Global Head of Design. "His brand experience spans a wide spectrum, and we look forward to collaborative synergies within our global design dream team."
As an automotive designer, Lopez has held several assignments within the Volkswagen Group brands. He was an automotive designer for the Group's Spanish subsidiary SEAT, responsible for Interior Design at Lamborghini, Advanced Design Manager for Audi show cars, and was Head of Interior Design for both the Audi and SEAT brands.
Lopez was also Head of Exterior and Interior Design at Ferrari before taking on a global role as Exterior Design Director and Creative Design  Director at BYD and Changan, respectively.
With his accumulated expertise and diverse global experience, Lopez will be an asset to the global Genesis design team. He will now lead a team of talented designers from varied nationalities based in a new design studio in Offenbach am Main, east Frankfurt. The creation of the new studio—which merges brand and design functions in one facility—not only provides the designers with a new, dedicated workspace, but will also allow for the team to expand.
"I am glad to welcome JuanMa Lopez in the Genesis Design team. Having worked together at Lamborghini and SEAT, I highly appreciate his talent, management skills and social behaviour," said Luc Donckerwolke, Chief Creative Officer for Genesis and the Hyundai Motor Group. "He will be instrumental in building a strong Genesis Design team to support the teams in Korea and California."
About Genesis
Genesis brings premium cars with a luxury experience to Europe. The Korean brand has established itself as a true alternative within the premium segment. With a commitment to hospitality and great service, Genesis strives to build sincere relationships with customers and, above all, to respect the greatest luxury – their time. Embodying its unique design language 'Athletic Elegance', the brand continues to strengthen its range of vehicles and services across Europe having launched five premium luxury vehicles in 2021. Genesis will introduce three electric vehicles in 2022 and, from 2025, all-new Genesis vehicles will be pure electric as part of the brand's vision for a sustainable future. Genesis will also pursue a goal to become carbon net zero by 2035.
For more information about Genesis and its definition of premium, please visit www.genesis.com.