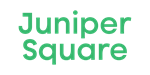 Juniper Square Clients Raised $17.5 Billion in Investor
SAN FRANCISCO, Jan. 26, 2023 (GLOBE NEWSWIRE) — Juniper Square, the leading provider of partnership enablement for the private funds industry, today announced that GPs using the company's Digital Subscriptions tool raised $17.5 billion in investor capital in 2022; 61% more than the $10.9 billion raised in 2021. The average amount raised per GPs using Digital Subscriptions grew 15% year-over-year to $27 million in 2022, up from $23.4 million in 2021. This marks the third year Juniper Square has tracked a substantial increase in the number of sponsors and amount of funds raised using Digital Subscriptions.
"The accelerating digitization of fundraising is indicative of the new market realities for private fund GPs," said Matt Lawson, CMO of Juniper Square. "LPs increasingly expect experiences that rival the best digital experience they had as consumers. The data is clear – by digitizing the subscription experience, GPs can raise more capital and close faster with less effort."
Among more than 1,700 client GPs, 36% use Juniper Square Digital Subscriptions to automate and accelerate the fundraising process by digitally assembling subscription documents, validating data capture and capturing e-signatures. On average, firms that used Digital Subscriptions in 2022 raised 17% more capital per GP compared to those that did not.
"We expect our total equity raised next year will be somewhere between $50 million and $100 million. I think our ability to raise capital is only going to get better as our network continues to expand," said Tyler Arrington, partner at Staubach Capital. "Whether those deals require $3 million or $30 million, Juniper Square has set us up nicely to execute when we find them."
For the second year, Juniper Square has released its "Top Fundraisers" list of the 20 most successful GPs that used Digital Subscriptions to raise capital, organized by the amount of investor assets under management (AUM). The 2022 list includes four firms making their second consecutive appearance: Trinity Private Equity Group, Madera Residential, Riaz Capital and Staubach Capital, LLC.
Juniper Square Top 20 Fundraisers of 2022
GPs with $500MM-$2B AUM
Trinity Investors
Hillpointe, LLC
Madera Residential
Dalfen Industrial, LLC
Al Neyer
GPs with $200MM-$499MM AUM
The RADCO Companies
Wedgewood, LLC
Riaz Capital
Embrey Partners, Ltd.
Transwestern Commercial Services
GPs with $100MM-$199MM AUM
Staubach Capital, LLC
MJW Investments
KO Storage Fund I & II
Rock Creek Property Group, LLC
Flagship Capital
GPs with $50MM-$99MM AUM
Granite Towers Equity Group
Evergen Equity, LLC
CR Capital, LLC
Pahlisch Homes, Inc.
STNL Development, LLC
Juniper Square's Digital Subscriptions provides an interactive and dynamic workflow for investors, enabling GPs to deliver a better experience for LPs and eliminate the inefficient back and forth associated with traditional PDF or paper versions of limited partnership agreements. The digital platform manages every step of the subscription process, while providing sponsors with complete visibility and control over progress and commitment amounts.
More information about the fundraising data can be found here.
About Juniper Square 
Juniper Square is the leader in partnership enablement for the private funds industry, offering a universal system for GPs and their LPs to seamlessly connect and communicate across every stage of their partnerships. Juniper Square empowers investment managers to accelerate fundraising, scale operations efficiently and improve investor satisfaction. More than 1,700 GPs rely on Juniper Square to manage more than 300,000 LPs in more than 24,000 private funds.
Media Contact:
Sophie Weil
Idea Hall
sophie@ideahall.com
A photo accompanying this announcement is available at https://www.globenewswire.com/NewsRoom/AttachmentNg/dd20d910-6b42-418a-95ce-a0181ec5d801