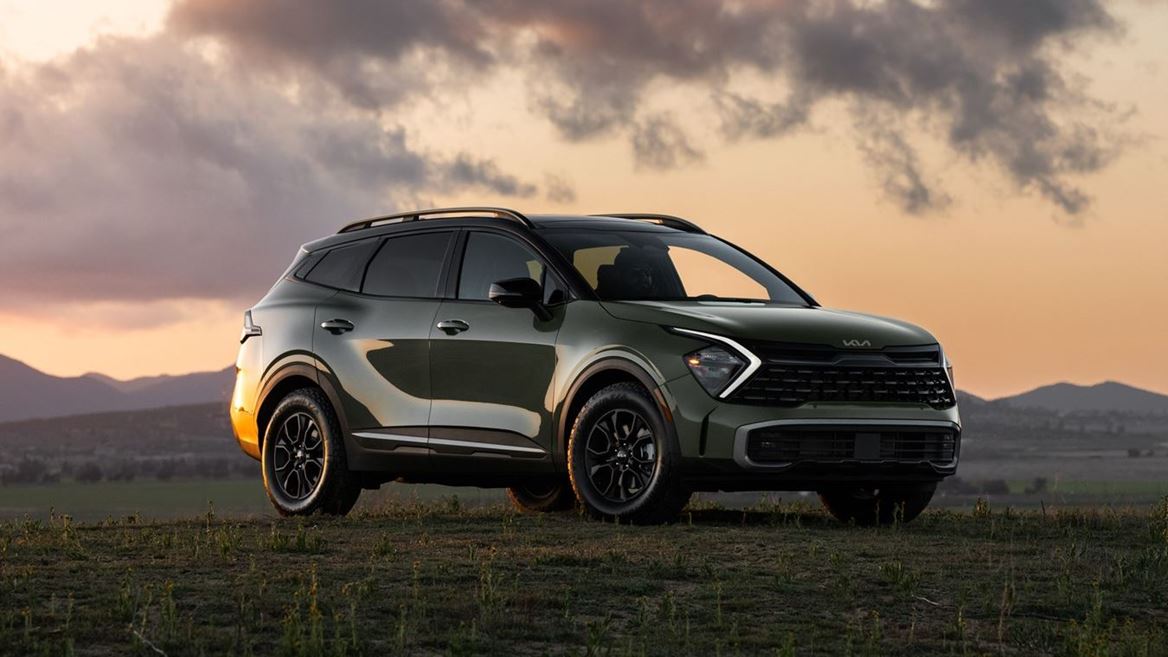 Kia America Completes Best Retail Sales Year in Company History
More rugged and capable SUVs, sporty sedans and innovative EVs were sold at Kia dealerships in 2022 than ever before
SUVs and utility vehicles represented 66.8-percent of Kia's 2022 sales total, the highest mark in company history
Sales of Kia's electrified models increased 142-percent compared to December, 2021
Seven Kia models achieved double- and/or triple-digit sales growth over the same period last year
Kia America, which celebrated its 30th year in business in October 2022, announced best-ever December sales of 60,422 units, an increase of 11.2-percent over the previous December record set in 2016 and up 25-percent year-over-year. With the close of 2022 sales, Kia also marked its best-ever fourth quarter performance, which pushed the brand's annual retail sales volume to 654,554, an increase of 1.7-percent compared to previous retail record in 2021.
Sales of Kia's SUVs and utility vehicles represented 66.8-percent of the brand's overall 2022 sales total lead by Sportage, Telluride and Sorento, In addition, three SUV models achieved new full-year records – Sportage, Telluride and Niro. In December, Sportage, Seltos, Telluride, Niro, Soul, Sorento and Carnival all noted triple- or double-digit year-over-year sales increases compared to the same period last year.
Sales of Kia's electrified offerings increased by 142-percent over the same period last year. Kia's electrified models posted double- or triple-digit sales gains in six of the past twelve months.
"In 2022, Kia accelerated its momentum to deliver best-ever retail sales, including the best ever year for Kia SUVs and utilities," said Sean Yoon, president and CEO of Kia North America and Kia America. "Customers are taking notice that when it comes to electrification, Kia is a brand to watch as we launched six electrified vehicles in 2022. Sales of Kia's electrified offerings increased and three of Kia's SUVs also set annual sales records, offering further proof that we have the right mix of products to sustain this positive momentum long into the future."
In addition to sales, December saw several significant announcements from the brand, including:
Kia Telluride, Seltos and Sportage Plug-in Hybrid sport-utility vehicles named as category winners of the 2023 Kelley Blue Book Best Buy Awards. For the fourth consecutive year, Telluride was named Best 3-Row Midsize SUV; and Seltos was recognized as Best Subcompact SUV for the third year in a row. The Sportage PHEV, in its first year of production, was named the winner of the Plug-in Hybrid Vehicles category by the editors of Kelley Blue Book.

The 2023 Kia Sportage Hybrid was recognized in the Motor1.com 2022 Star Awards, taking the top honors in the Best SUV category thanks to improvements in design, performance, and roominess over the previous generation.

The 2023 Kia EV6 was named a 2022 Insurance Institute of Highway Safety (IIHS)

 

TOP SAFETY PICK+

 

(TSP+)

[1]

.

Kia releasing the creative campaign, "Holiday Joyride" in partnership with St. Jude Children's Research Hospital as part of the brand's $1,100,000 donation to the organization

[2]

.
 

MONTH OF DECEMBER

YEAR-TO-DATE

Model

2022

2021

2022

2021

EV6

1,107

N/A

20,498

N/A

Rio

2,358

2,800

26,996

31,362

Forte

7,693

8,639

108,424

115,929

K5/Optima

3,352

5,505

66,298

92,342

Cadenza

N/A

N/A

1

249

Stinger

394

918

7,809

13,517

K900

N/A

N/A

N/A

85

Soul

4,543

3,987

57,820

75,126

Niro

3,573

2,448

28,744

26,192

Seltos

4,961

3,053

45,711

51,368

Sportage

13,075

6,034

125,245

94,601

Sorento

7,282

6,490

86,406

81,785

Telluride

10,858

7,519

99,891

93,705

Carnival/Sedona

1,226

1,113

19,706

25,155

Total

60,422

48,506

693,549

701,416
[1] Applies to vehicles that have had their headlights adjusted by an authorized Kia dealer.
[2] Kia donated $8.00 for every new Kia vehicle that was purchased or leased at authorized Kia dealerships, and delivered to retail customers, between November 11, 2022, and December 31, 2022 in the aggregate – to St. Jude Children's Research Hospital®.