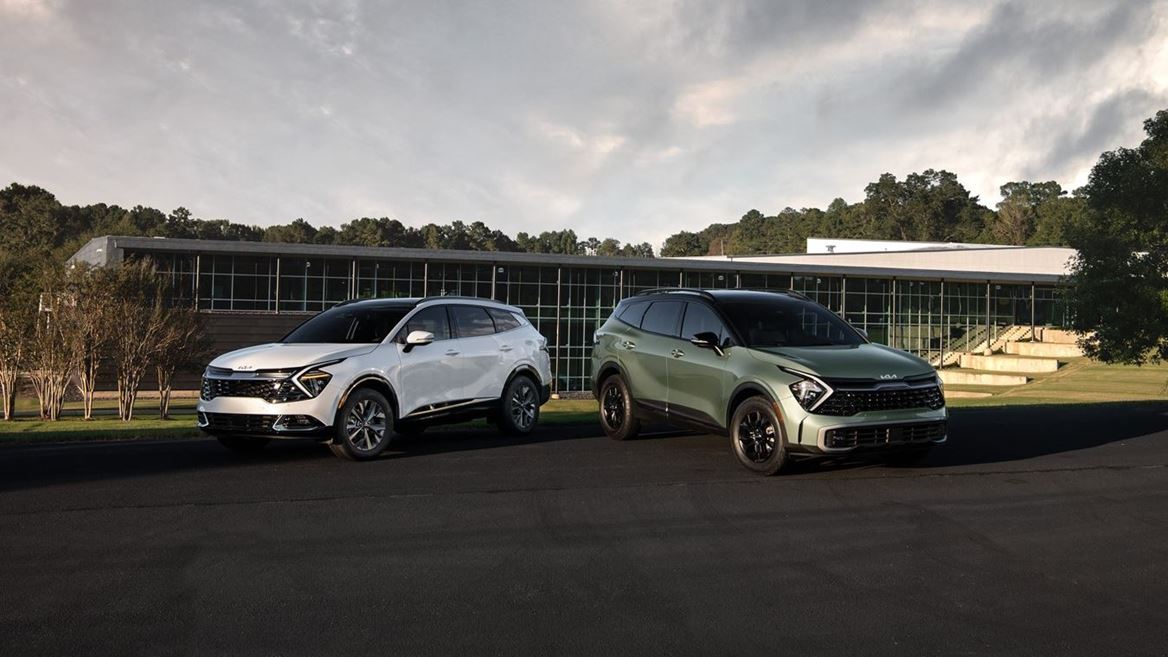 Kia America Posts Best−Ever February Sales
Seventh consecutive monthly record for the fast-growing Kia brand
24-percent increase over the same period last year
Five Kia models reached best-ever February total
Kia America's record-breaking sales trajectory continued with best-ever February sales of 60,859. The milestone performance follows the best retail sales total in company history in 2022 and marks Kia's seventh consecutive monthly sales record. Five Kia nameplates – Carnival, Forte, Niro, Sportage and Telluride – posted best-ever February total and sales of Kia's electrified models increased 32-percent over the same period last year.
"Kia's path to success continues with our second month of record-breaking sales in 2023, and the seventh straight record-breaking month overall," said Eric Watson, vice president, sales operations, Kia America. "As our production and inventory levels continue to increase, we are able to fully capitalize on the demand we have built across our full range of capable SUVs, sporty sedans and innovative electrified models."
In addition to record-breaking sales, several significant industry awards were bestowed on various models within Kia's world-class line-up, including:
Kia America was ranked the number one mass-market brand in the J.D. Power 2023 U.S. Vehicle Dependability Study for the third consecutive year after owners reported the fewest issues after three years

[1]

. Adding to this substantial award were three segment wins, including Forte (Compact Car) and Sportage (Compact SUV).

Ten Kia models were named to the 2023

Car and Driver

Editors' Choice Awards list, representing the publication's annual standard of automotive excellence. The winners, all 2023 model year vehicles, included the Sportage, Sorento, Carnival, Niro Hybrid, Niro PHEV, K5, Soul, Rio, and the

Car and Driver

10Best-winning EV6 and Telluride (a four-time winner).

The 2023 Kia Telluride was named a Top Safety Pick + by the Insurance Institute for Highway Safety (IIHS). The award comes after the IIHS implemented more stringent requirements for its TOP SAFETY PICK and TOP SAFETY PICK+ awards in 2023, demanding better side crash protection and improved pedestrian crash prevention systems and eliminating subpar headlights from the field of qualifying vehicles.

Three Kia models named among the finalists across three categories in the 2023 World Car Awards. The Kia Niro is among the list of finalists for 2023 World Car of the Year, while its electrified variant, the Niro EV, is a finalist for 2023 World Electric Vehicle. And with an incredible 567 horsepower on tap, the EV6 GT is a finalist in the 2023 World Performance Car category.

 

 

 

The 2022 Kia EV6 was named "Best of the Year" in the 41

st

 

annual MotorWeek Drivers' Choice Awards. The EV6 was also awarded "Best EV" alongside three other top electric vehicles.

The 2023 Kia Sportage was named the Utility Vehicle of the Year in the 2023 AutoGuide Awards, where editors recognize the best vehicles on the market today.

The 2023 Kia Niro HEV was named Best Car of 2023 by Cars.com, beating four other vehicles for the top spot. In addition, two other Kia models – the 2023 Kia Carnival and the 2023 Sorento – were honored by the website. Carnival was named Best Family Car of 2023 and the 2023 Sorento was nominated for Best SUV of 2023.
MONTH OF FEBRUARY

YEAR-TO-DATE

Model

2023

2022

2023

2022

EV6

1,294

2,125

2,404

2,125

Rio

2,385

2,045

4,569

3,678

Forte

10,445

8,141

18,635

13,889

K5

5,146

6,558

8,514

12,352

Stinger

622

1,090

1,088

2,081

Soul

5,233

5,059

10,077

8,949

Niro

3,378

3,008

7,091

5,262

Seltos

3,744

3,981

7,738

6,172

Sportage

10,117

2,689

18,719

8,682

Sorento

7,012

5,540

13,280

11,685

Telluride

9,023

7,618

16,605

14,408

Carnival

2,460

1,328

4,122

2,387

Total

60,859

49,182

112,842

91,670
[1]  Kia received the lowest rate of reported problems among mass market brands in the J.D. Power 2021-2023 U.S. Vehicle Dependability Studies. 2023 Study based on responses from 30,062 original owners of 2020 model-year vehicles after three years of ownership, surveyed August-November 2022. For J.D. Power 2023 award information, visit jdpower.com/awards.