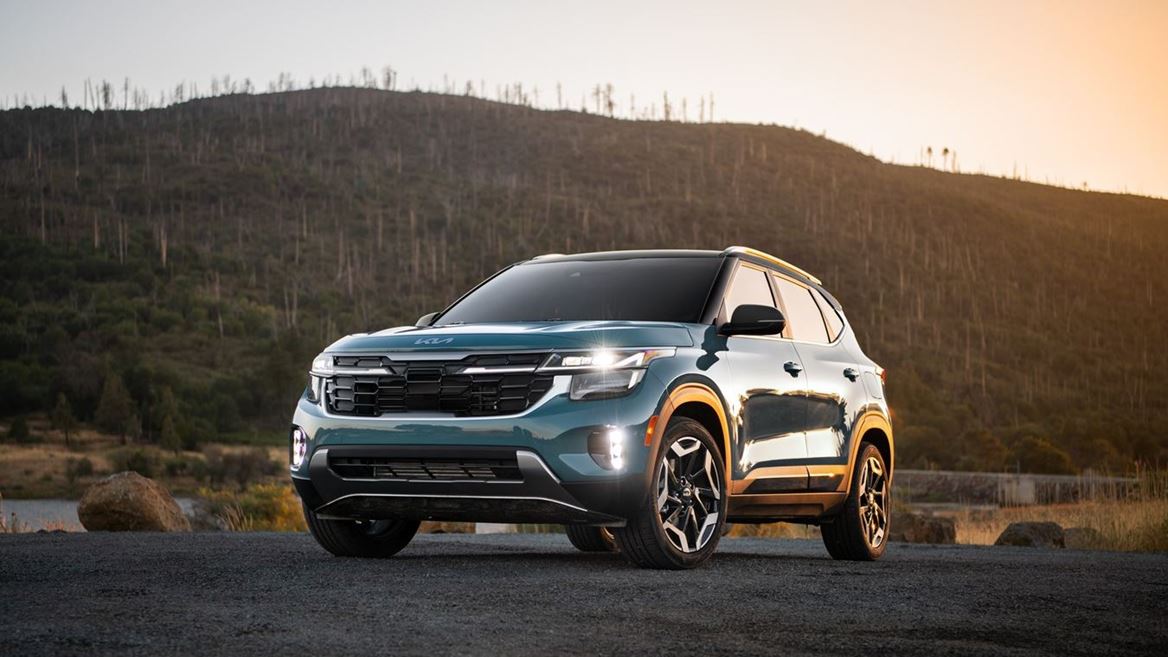 Kia America Provides New 2023 and 2024 Seltos SUV Buyers with the App to Adventure

Through December 31, 2023, all 2023 and 2024 Kia Seltos SUVs come with six months of access to AllTrails+ app[1]
With the refreshed 2024 Kia Seltos SUV arriving in showrooms now, Kia America has teamed up with the AllTrails+ app to amplify outdoor adventures. Now through December 31, 2023, customers that purchase or lease a new 2023 or 2024 Seltos SUV are eligible to receive a promo code for a six-month trial of the AllTrails+ premium app.                
"The compact but capable Kia Seltos SUV is for those who take their outdoor activities seriously and with the AllTrails+ app, they are sure to expand their horizons even further – literally and figuratively," said Russell Wager, vice president, marketing, Kia America. "Whether they're heading out for an afternoon hike or planning an extended visit to one of our national parks, the Seltos combined with the AllTrails+ app will be their go-to guide to new adventures."
AllTrails+ is the premium outdoor and adventure trail app with an extensive suite of features designed to help users save time, stay safe, be prepared, and never miss a turn when planning outdoor adventures. The AllTrails+ platform helps users find and explore new trails, connect to routes best suited for their unique needs, and get outside with peace of mind provided by navigation tools, exclusive features, and reviews and photos from other AllTrails+ users. With AllTrails+, people of all abilities can discover, record, and share their outdoor experiences. The AllTrails+ app boasts trail coverage on all seven continents and within every country, making it the world's largest and most trusted global exploration app and category-leader in the outdoor activity sector.
With its distinctive new design elements, advanced connectivity and the availability of a rugged new X-Line trim, the refreshed 2024 Seltos is the perfect choice for all types of outdoor activities.
[1] Offer valid with purchase or lease of new 2023 or 2024 Kia Seltos models between 4/17/23 – 12/31/23. Offer must be redeemed by 2/29/24. Limit one code per vehicle. Limited number of redemption codes available and only valid while redemption code supplies last. Only redeemable for users that do not currently have a subscription to AllTrails+. You will be charged $35.99 when your trial ends and the subscription will automatically renew after 12 months unless you update your renewal settings. Credit card required. No cash value. Offer is not transferable. Kia reserves the right to change, cancel or limit offers at any time and for any reason. Must opt in to receive Kia email communications at time of purchase. Subject to AllTrails terms and conditions located at: AllTrails.com/plus.