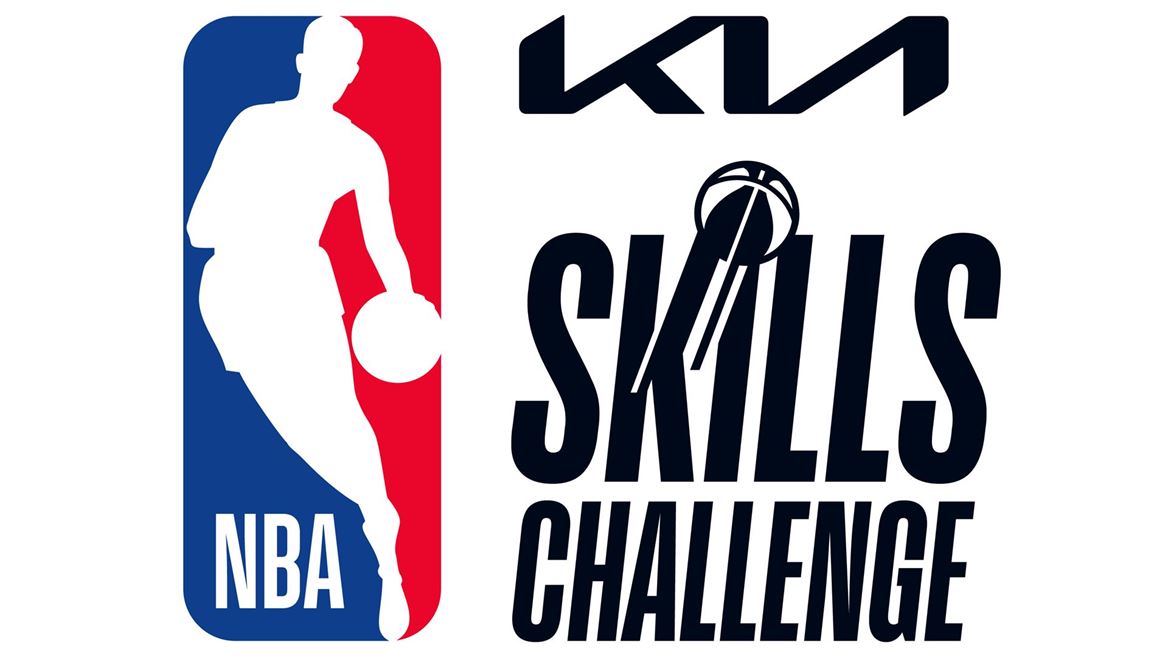 Kia America Readies Full Court Press for 2023 NBA All−Star Game
Free throw shooting game inspired by "Legends of the Driveway" creative campaign for the Kia Telluride celebrates where the love for basketball begins
Attendees can meet current and past NBA players throughout the weekend
Kia will gift a few lucky basketball fans with tickets to Sunday's NBA All-Star Game
This weekend, Salt Lake City will be the basketball world's "center court" with the 72nd NBA All-Star Game taking place on Sunday, February 19, at Vivint Arena. And as the Official Automotive Partner of the NBA, Kia America is providing basketball fans with an interactive experience that includes a free throw shooting game, on-site vehicle displays, and appearances by NBA players. In addition, throughout the weekend, Kia will randomly give away tickets to Sunday's All-Star Game. Kia's interactive environment will be open to NBA All-Star Weekend attendees from Friday, February 17 – Sunday, February 19.
Dubbed the "Kia NBA Crossover," the activation includes a 60 by 40-foot interactive environment where four fans will go head-to-head in a pop-a-shot style shooting game. Players have 45 seconds to sink as many shots as possible, with each basket propelling Kia Telluride SUVs on an LED screen along a simulated course that starts in a Salt Lake City suburb and ends at the NBA All-Star Game. The activation was Inspired by Kia's creative campaign, "Legends of the Driveway," which was developed to celebrate the very place many basketball fans and players first fell in love with the game: the driveway.
"The excitement NBA fans bring to All-Star weekend is palpable and we are proud to provide this experience and share our own love of the game as a way to thank them for their continued support of both the NBA and the Kia brand," said Russell Wager, vice president, marketing, Kia America. "This year marks Kia's 16th season in partnership with the NBA, and we want to reward basketball fans with fun and memorable activities at one of the association's signature events."
On Saturday, February 18, Kia will host, for the first time, the Kia NBA Skills Challenge, where select players from the NBA will compete against each other and test their dribbling, passing and shooting skills. An all-electric Kia EV6 GT will be on-court during the challenge.
In addition to being the Official Automotive Partner of the NBA, Kia America is also the Title Partner of the All-Star Game MVP Award and All-Star MVP fan vote. On Sunday evening, at the conclusion of the 2023 NBA All-Star Game, Kia will present the Kia NBA All-Star Game Most Valuable Player Award during an on-court presentation. 
Kia has served as the "Official Automotive Partner of the NBA" for 16 seasons and the 2023 Kia Telluride X-Pro is the Official Vehicle of the NBA, WNBA and NBA G League. In addition, Kia has relationships with 13 NBA teams, including: Atlanta Hawks, Charlotte Hornets, Chicago Bulls, Cleveland Cavaliers, Detroit Pistons, Golden State Warriors, Los Angeles Clippers, Miami Heat, New York Knicks, Orlando Magic, Philadelphia 76ers, Detroit Pistons and Phoenix Suns.