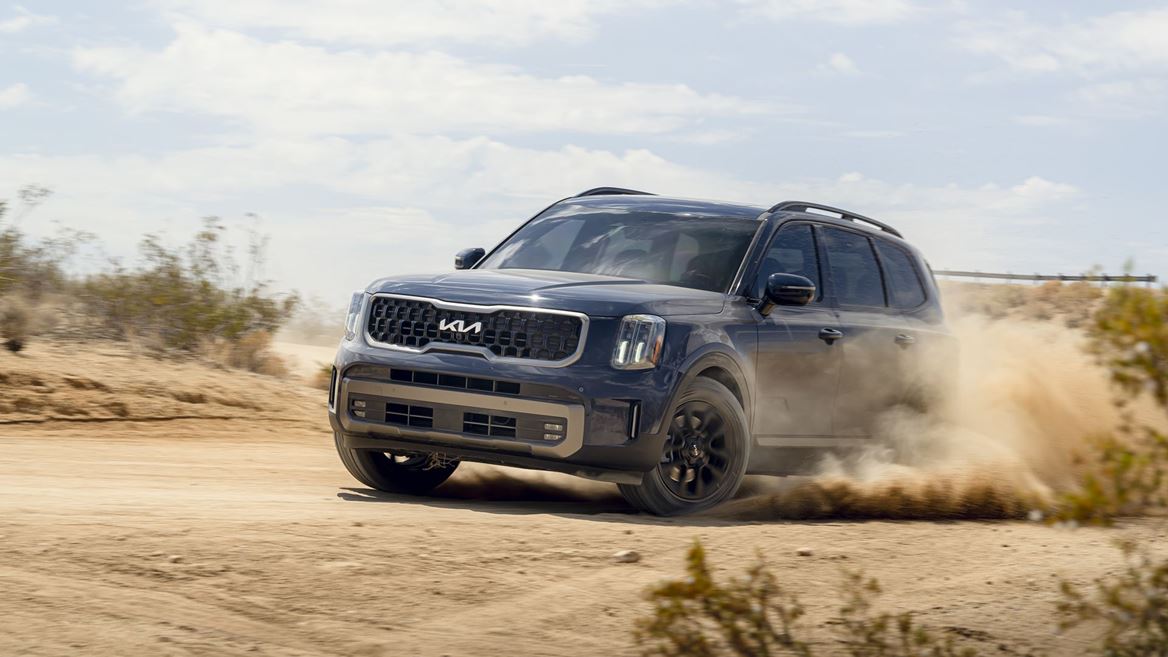 Kia Telluride, all−electric EV6, K5, win "2023 Best Cars for Families" awards from U.S. News & World Report
Kia Wins Most Category-Level Awards in the "2023 Best Cars for Families" Rankings
Three Kia models were awarded top honors in the annual "Best Cars for Families" rankings presented by the editors of U.S. News & World Report. The rugged and refined 2023 Kia Telluride SUV was named "Best 3-Row SUV for Families" for the fourth consecutive year, the all-electric 2023 Kia EV6 performance crossover was chosen as the first "Best Electric Vehicle for Families," and the 2023 Kia K5 sedan earned its first title as "Best Midsize Car for Families."
"At Kia, we recognize that first impressions last a lifetime, which is why we are focused on producing vehicles that meet and exceed the needs of our toughest consumers, including those passengers riding in the back seat," said Steven Center, COO & EVP, Kia America. "With a focus on the features consumers look for during their car-buying decision process, these 'Best Cars for Families' awards further validate Kia's drive for excellence across multiple segments with vehicles that appeal to a wide range of customers." 
U.S. News & World Report editors selected the Telluride, EV6 and K5 from over 90 vehicles in nine categories. The winners of each category were determined using objective and subjective factors, with a focus on family-friendly features, interior space, vehicle quality, advanced driver assistance features (ADAS), and in-car technology.
For 2023, the Telluride features new design elements inside and out, highlighted on the Telluride X-Line and Telluride X-Pro trims, and brings an expanded list of ADAS1 for greater peace-of-mind and driver confidence. A leader in Kia's 'Plan S' strategy, the EV6 delivers jaw-dropping performance, ultra-fast DC charging compatibility, onboard power generator, and a flat-floor interior that utilizes innovative materials throughout the cabin. The K5 carries over into the 2023 model year with enhancements and as the accolade proves, offers an enticing entry into the mid-size sedan segment.
1Advanced Driver Assistance Systems are not substitutes for safe driving, and may not detect all objects around the vehicle. Always drive safely and use caution.