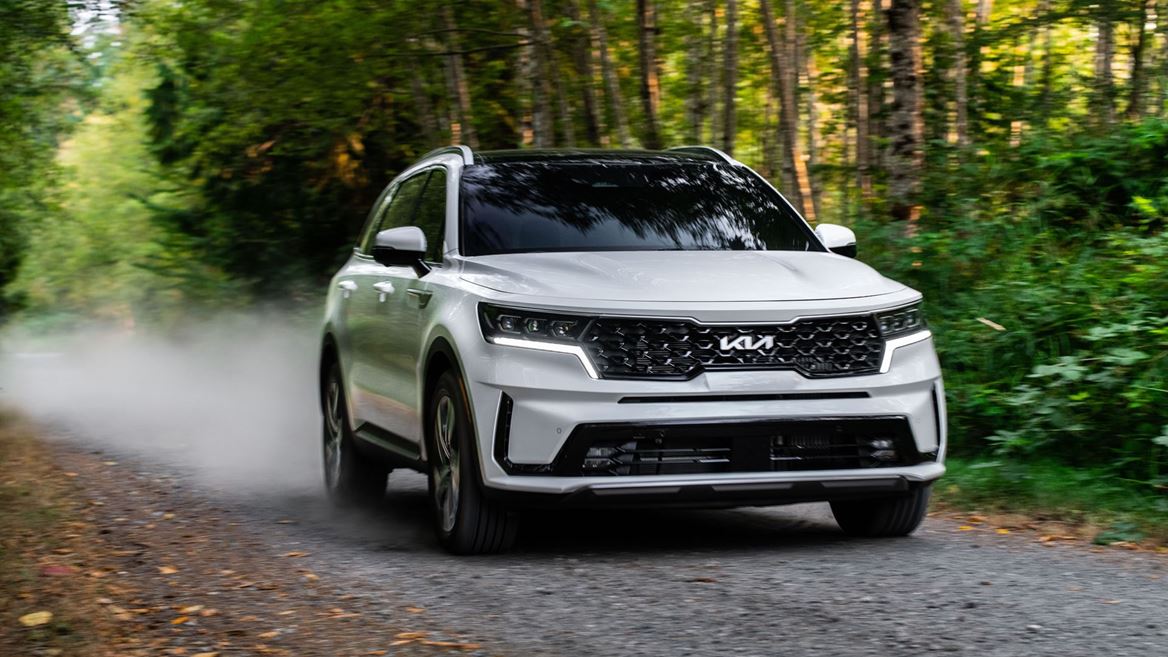 Kia Wins 2023 Vincentric Best Value in America Awards for 2023 Sorento PHEV and Rio
Kia earns two Best Value awards for the Sorento PHEV (Mid-Size SUV) and Rio (Subcompact)   

Rio identified as having the lowest cost of ownership in both the Subcompact and Subcompact Hatchback segments
Kia's 2023 Sorento PHEV and 2023 Rio have been named the winners of the 2023 Vincentric Best Value in America award in the Mid-Size SUV and Subcompact categories, respectively. The Kia Rio was previously recognized in the Subcompact Hatchback segment in 2021 and 2022.
In addition to the Best Value in America awards, Vincentric has also identified the 2023 Kia Rio as having the lowest total cost of ownership in the Subcompact and Subcompact Hatchback segments for the second year in a row.
"Kia has a long-standing commitment to delivering vehicles that offer excellent value and quality, and these awards from Vincentric are a testament to that goal," said Steven Center, COO and EVP, Kia America. "The Sorento PHEV and Rio are shining examples of Kia's engineering excellence and innovation, and we're proud to have them recognized for their exceptional value."
This is the 19th year of the Vincentric Best Value in America Awards, which celebrates the top vehicles based on value in each segment. Value is determined using a statistical analysis that incorporates the current market price and total cost of ownership of 2023 model year vehicles.
"Both the Sorento PHEV and the Rio had strong performances in this year's Vincentric Best Value in America Awards," said David Wurster, Vincentric President. "The Sorento PHEV had the best fuel economy ratings and the lowest operating costs in its segment, which helped it outperform 22 competitor models and claim victory for Mid-Size SUV. The Rio impressed by having the lowest insurance cost, repair cost, and total ownership costs in its segment."