Advertisement. Scroll to continue reading.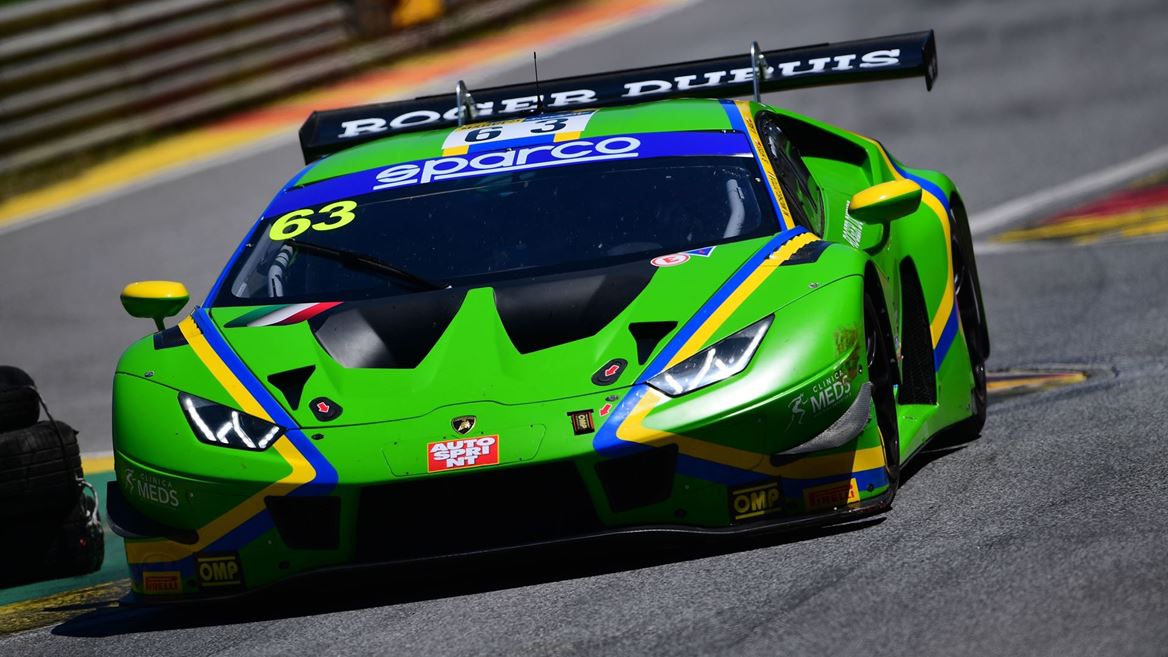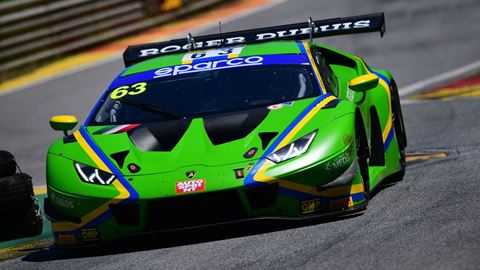 Vincenzo Sospiri Racing's Liberati, Michelotto and Beretta clinch victory in thrilling last-lap battle with team-mates
Sant'Agata Bolognese/Pergusa, 15 May 2022 – Lamborghini recorded a one-two finish in the opening Endurance Cup round of the Italian GT Championship season at Enna Pergusa, with VS Racing's Mattia Michelotto, Karol Basz and Benjamin Hites fending off team-mates Michele Beretta, Edoardo Liberati and Yuki Nemoto in a sensational finish.
Returning to the scene of its first Endurance Cup victory last season, Lamborghini began the weekend strongly in practice, dominating the second session by occupying the top four positions. Imperiale Racing's Daan Pijl and Raúl Guzman – running as a two-driver pairing in the absence of Mateo Llarena who tested positive for COVID-19 before the weekend – set the fastest time in FP2 with a 1m36.009s.
In qualifying, it was the #19 Huracán of Liberati, Beretta and Nemoto that emerged as the quickest, taking pole position with the best cumulative time across the three segments. The #63 car lined up alongside on the front row of the grid, while the #66 VS Racing car of Andrea Cola and Baptiste Moulin was sixth fastest.
Liberati led off the rolling start for the 120-minute race, as Basz lost second to the Honda of Jacobo Giudetti at the first corner. Before long, the top three cars began to stretch away from the rest of the field, with Liberati building a healthy margin in the lead. Basz eventually got ahead of the Honda for second after an early safety car intervention and then started to close the gap to Liberati in the lead.
The #63's superior pace around the pit window allowed it to assume the lead in the hands of Hites, who had taken over from Basz, while the #19 – now with Beretta at the wheel – was demoted to second. The order swapped by the second round of pit-stops, before the Honda leapfrogged Michelotto at the final stops.
The stage for the grandstand finish was set up in the closing stages as the leading trio were split by just under a second. Nemoto came under pressure from the Honda, with Michelotto right behind in third. A mistake from the Honda allowed Michelotto to grab second with barely a minute remaining and, with momentum, Michelotto then passed Nemoto for the lead just four corners from the finish. Nemoto just about held on to finish second at the line, completing the one-two for VS Racing.
The next Endurance Cup round of the season will take place at Mugello on the weekend of 14-17th July, while the Sprint Cup season resumes at Misano on the opening weekend of June.
Advertisement. Scroll to continue reading.
Advertisement. Scroll to continue reading.