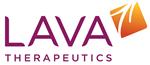 LAVA Therapeutics Announces Appointment of Christy J.
UTRECHT, The Netherlands and PHILADELPHIA, March 09, 2023 (GLOBE NEWSWIRE) — LAVA Therapeutics N.V. (Nasdaq: LVTX), a clinical-stage immuno-oncology company focused on developing its proprietary Gammabody™ platform of bispecific gamma-delta T cell engagers, today announced the appointment of Christy J. Oliger to its board of directors effective March 9, 2023. Ms. Oliger brings extensive commercial, portfolio management, and senior leadership experience to the role. Additionally, Stefan Luzi, Ph.D., will step down from his role on the LAVA Board.
"As an accomplished leader in the pharmaceutical and biotechnology industry with deep experience in oncology, Ms. Oliger brings over three decades of strategic, operational and commercial leadership to the LAVA board," said Stephen Hurly, president and chief executive officer of LAVA Therapeutics. "We look forward to her guidance and expertise as we advance our pipeline of bispecific gamma-delta T cell engagers."
"On behalf of our board of directors and management team, I would like to thank Stefan for his years of service and the many valuable contributions he has made to LAVA," added Hurly. "We are grateful for his thoughtful guidance in key moments of the company's development and dedicated support over the years."
Christy J. Oliger has over 30 years of experience in the biopharmaceutical industry and is recognized for building highly effective teams, leading significant product launches and having broad therapeutic expertise. Most recently, Ms. Oliger served as senior vice president, Oncology Business Unit Head at Genentech, where she also held numerous senior leadership roles of increasing responsibility across a variety of therapeutic areas including oncology, neurology, rare disease, respiratory, dermatology and immunology. In addition, she led Roche's global portfolio management function comprised of a late-stage development portfolio of greater than 300 projects. Prior to Genentech, Ms. Oliger held management positions at Schering-Plough. She currently serves as a member of the board at Karyopharm Therapeutics, Reata Pharmaceuticals, and Replimune Therapeutics. She was a member of the board of Sierra Oncology until the company was acquired by GSK in 2022. Ms. Oliger holds a Bachelor of Arts in Economics from the University of California at Santa Barbara.
About LAVA Therapeutics
LAVA Therapeutics N.V. is a clinical-stage immuno-oncology company utilizing its proprietary Gammabody™ platform to develop a portfolio of bispecific gamma-delta T cell engagers for the potential treatment of solid and hematologic malignancies. The Company utilizes bispecific antibodies engineered to selectively kill cancer cells by triggering Vγ9Vδ2 (Vgamma9 Vdelta2) T cell antitumor effector functions upon cross-linking to tumor-associated antigens. LAVA-051, the Company's lead candidate for the treatment of multiple myeloma, chronic lymphocytic leukemia, and acute myeloid leukemia, is enrolling patients in a Phase 1/2a clinical study (NCT04887259). A Phase 1/2a clinical study to evaluate LAVA-1207 in patients with metastatic castration-resistant prostate cancer (mCRPC) is also enrolling (NCT05369000). For more information, please visit www.lavatherapeutics.com, and follow us on LinkedIn, Twitter and YouTube.
CONTACTS
Investor Relations
ir@lavatherapeutics.com
Argot Partners (IR/Media)
212-600-1902
lava@argotpartners.com