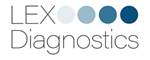 LEX Diagnostics Appoints Ed Farrell as Chief Executive
CAMBRIDGE, United Kingdom, Jan. 11, 2023 (GLOBE NEWSWIRE) — LEX Diagnostics (LEX) today announces the appointment of Ed Farrell as its new Chief Executive Officer. The company is revolutionising molecular point-of-care diagnostics with a step change in speed, sensitivity, and cost. LEX is developing a 5-minute multiplex PCR test to quickly determine the presence of infectious diseases including SARS-CoV-2 (Covid-19), Influenza, Strep A, and RSV.
LEX Diagnostics' new CEO, Ed Farrell, commented on his appointment, "I'm thrilled to join the talented team at LEX and to work toward launching our 5-minute multiplex PCR test. Our goal is to rapidly bring our innovative thermocycling technology to the healthcare market, improving patient care worldwide and opening the door to syndromic testing by bringing the necessary clinical insights to healthcare providers within minutes."
LEX Diagnostics' previous CEO and now Chair of the Board, Dr Andrew Baker-Campbell, said, "On behalf of the company, I welcome Ed to LEX Diagnostics. He brings an abundance of operational experience from his successful career spanning the diagnostics and medtech industry. We are confident Ed will drive the translation of our technology into a commercial product. I look forward to continuing my role as Chair of the Board, overseeing the strategy of this innovative and exciting molecular diagnostics company."
Ed brings over 25 years of life science experience gained through senior industry roles with an emphasis on medical devices and diagnostics. Immediately prior to joining LEX Diagnostics Ed was COO of Klay Biotech. From 2013 to 2021 Ed served as President/COO of Quotient Ltd where he led the development and realisation of the MosaiQ platform from concept to commercialisation. He also played a significant role with Quotient's IPO on Nasdaq. Prior to Quotient, Ed held senior positions in operations in the UK, USA, and Ireland with Siemens Healthcare Diagnostics. He holds a degree in Mechanical Engineering, and a Master's degree in Engineering Science, from University College Dublin.
About LEX Diagnostics
LEX Diagnostics is a privately held UK molecular diagnostics company developing products to meet its vision of a 5-minute multiplex PCR test designed to enhance patient care by delivering clinical insights within minutes and at the time they are most valuable.
The company's revolutionary thermocycling technology delivers accurate PCR results in a fraction of the time and cost of devices available today. These diagnostics will have the speed and ease of use to fit seamlessly into primary care workflows, bringing the sensitivity of PCR to urgent care centres, physician's office labs and pharmacies.
For more information see our website here, and follow us on LinkedIn, here.
Media contacts:
LEX Diagnostics
Chris Hole
Chris.hole@lexdiagnostics.com
Scius Communications
Katja Stout
+44 7789435990
katja@sciuscommunications.com
Daniel Gooch
+44 774 787 5479
daniel@sciuscommunications.com