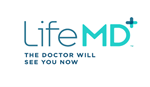 LifeMD Appoints Dr. Joan LaRovere to its Board of
NEW YORK, Feb. 10, 2023 (GLOBE NEWSWIRE) — LifeMD, Inc. (NASDAQ: LFMD), a leading direct-to-patient telehealth company, today announced the appointment of Dr. Joan LaRovere to its Board of Directors. With Dr. LaRovere's appointment, LifeMD's Board will comprise nine directors, seven of whom are independent.
"We are pleased to welcome Dr. LaRovere to the LifeMD Board," said Justin Schreiber, Chairman and Chief Executive Officer of LifeMD. "Dr. LaRovere's leadership and clinical experience at two of the top hospitals in the world, combined with her deep background in healthcare data, analytics, machine learning, and artificial intelligence will be invaluable to LifeMD as we grow our business and pursue our mission to increase access to high quality and affordable virtual care."
Dr. LaRovere is Director of Innovation and Outcomes and an Attending Physician in Cardiovascular Critical Care at Boston Children's Hospital, as well as an Assistant Professor of Pediatrics at Harvard Medical School since 2011. Before then, she was Chief of Pediatric Intensive Care and a member of the Children's Services Management Committee at the Royal Brompton Hospital in London, where she was also a member of the faculty at Imperial College School of Medicine.
Dr. LaRovere is also the Co-Founder and Vice-President of the Virtue Foundation, an NGO with Special Consultative Status to the United Nations that seeks to provide both short-term impactful and long-term sustainable development solutions to communities across the globe. She is also an advisor and Delta V board member of the Martin Trust Center for MIT Entrepreneurship and a Healthcare Operating Partner with iSelect Fund, a venture firm investing at the intersection of nutrition and healthcare. Dr. LaRovere holds a Bachelor of Arts in Visual and Environmental Studies from Harvard University, a Master of Science in Genetics from the University of St. Andrews in Scotland, a Doctorate in Medicine from Columbia University, and an MBA from the MIT Sloan School of Management.
"I have always been deeply passionate about using technology to expand access to affordable healthcare. I believe that LifeMD has built a technology platform and affiliated medical group that will be a driving force in the next chapter of technology-enabled care in the United States and maybe beyond," said Dr. Joan LaRovere. "I am excited to be part of the team and look forward to using my experience in medicine, technology, and entrepreneurship to maximize the company's success."
About LifeMD
LifeMD is a 50-state direct-to-patient telehealth company with a portfolio of brands that offer virtual primary care, diagnostics, and specialized treatment for men's and women's health, allergy & asthma, and dermatological conditions. By leveraging its proprietary technology platform, 50-state affiliated medical group, and nationwide mail-order pharmacy network, LifeMD is increasing access to top-notch healthcare that is affordable to anyone. To learn more, go to LifeMD.com.
Cautionary Note Regarding Forward Looking Statements
This news release includes forward-looking statements within the meaning of Section 27A of the Securities Act of 1933, as amended; Section 21E of the Securities Exchange Act of 1934, as amended; and the safe harbor provision of the U.S. Private Securities Litigation Reform Act of 1995. Forward-looking statements contained in this news release may be identified by the use of words such as: "believe," "expect," "anticipate," "project," "should," "plan," "will," "may," "intend," "estimate," predict," "continue," and "potential," or, in each case, their negative or other variations or comparable terminology referencing future periods. Examples of forward-looking statements include, but are not limited to, statements regarding our financial outlook and guidance, short and long-term business performance and operations, future revenues and earnings, regulatory developments, legal events or outcomes, ability to comply with complex and evolving regulations, market conditions and trends, new or expanded products and offerings, growth strategies, underlying assumptions, and the effects of any of the foregoing on our future results of operations or financial condition.
Forward-looking statements are not historical facts and are not assurances of future performance. Rather, these statements are based on our current expectations, beliefs, and assumptions regarding future plans and strategies, projections, anticipated and unanticipated events and trends, the economy, and other future conditions, including the impact of any of the aforementioned on our future business. As forward-looking statements relate to the future, they are subject to inherent risk, uncertainties, and changes in circumstances and assumptions that are difficult to predict, including some of which are out of our control. Consequently, our actual results, performance, and financial condition may differ materially from those indicated in the forward-looking statements. These risks and uncertainties include, but are not limited to, "Risk Factors" identified in our filings with the Securities and Exchange Commission, including, but not limited to, our most recently filed Annual Report on Form 10-K, Quarterly Reports on Form 10-Q, and any amendments thereto. Even if our actual results, performance, or financial condition are consistent with forward-looking statements contained in such filings, they may not be indicative of our actual results, performance, or financial condition in subsequent periods.
Any forward-looking statement made in the news release is based on information currently available to us as of the date on which this release was made. We undertake no obligation to update or revise any forward-looking statement, whether as a result of new information, future events, or otherwise, except as may be required under applicable law or regulation.
Company Contact
LifeMD, Inc.
Marc Benathen, CFO
marc@lifemd.com