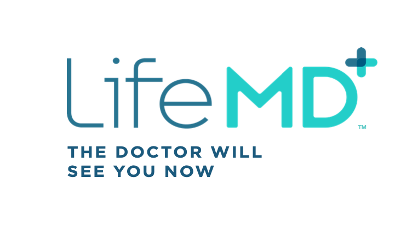 LifeMD Elevates Successful GLP-1 Weight Management Program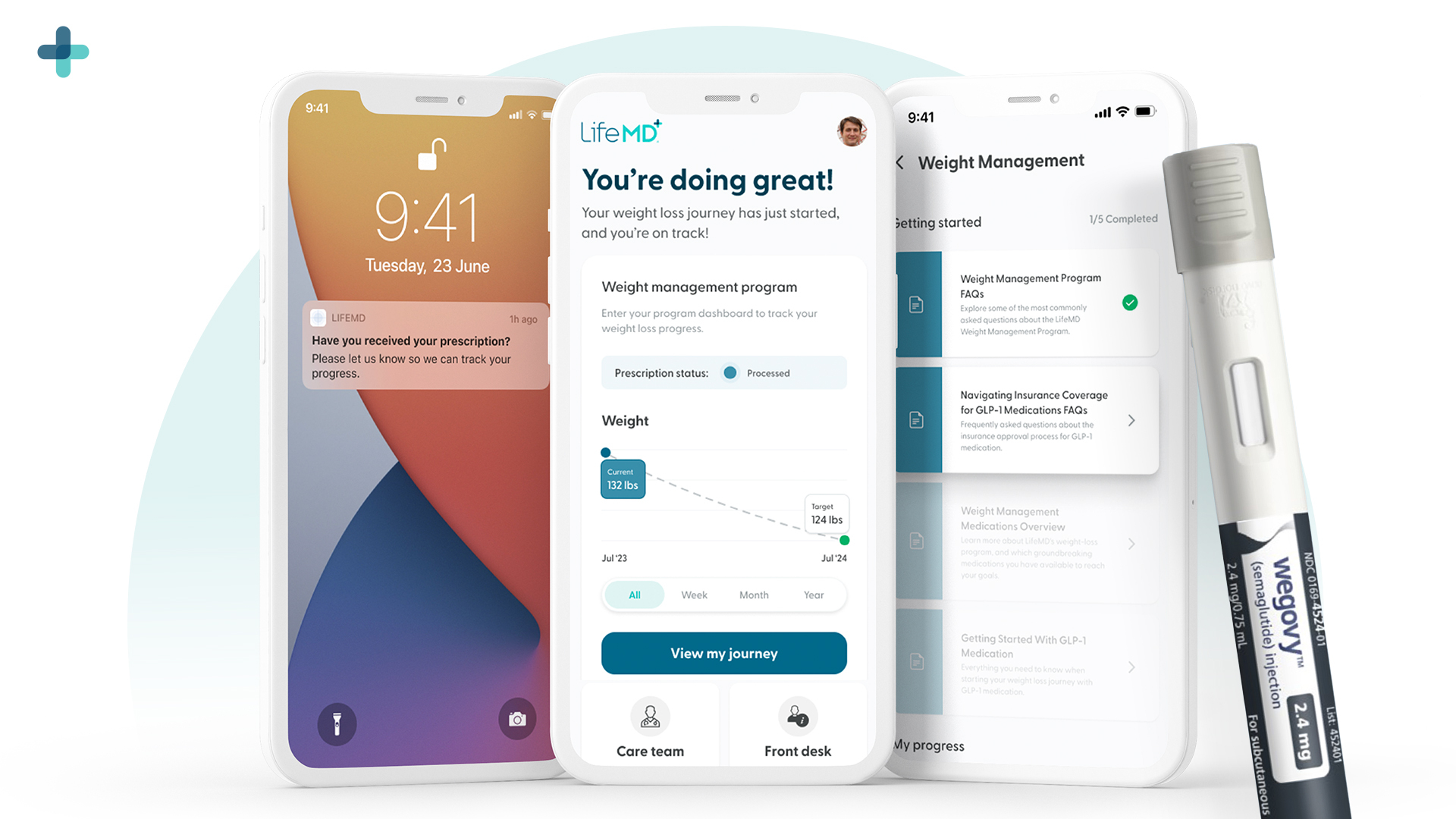 NEW YORK, June 27, 2023 (GLOBE NEWSWIRE) — LifeMD, Inc. (Nasdaq: LFMD), a leading provider of virtual primary care services, today announced the formal launch of its GLP-1 weight management program following a successful pilot earlier this year. The formal launch of LifeMD's weight management program coincides with bespoke platform enhancements built to support and personalize patient weight loss journeys, including treatment with prescription GLP-1 medications. LifeMD now offers a complete end-to-end solution for weight management, including a mobile application, clinician-directed customized treatment plans, interactive tracking tools, treatment information, and personalized educational resources.
The platform enhancements further support a comprehensive weight management program based on LifeMD's unique approach to primary care. The program offers direct and consistent access to leading medical providers who oversee all aspects of the weight loss journey, including medical intake, diagnostic testing, treatment, and ongoing clinical support. If deemed clinically appropriate, eligible participants are provided access to GLP-1 medications like Wegovy and Ozempic. LifeMD's enhanced weight management patient portal serves as a convenient hub for patients, providing step-by-step guidance, partnerships to assist with insurance coverage, continuous access to a dedicated care team, and the option for on-demand consultations with a LifeMD-affiliated provider.
"There are multiple factors that influence a person's ability to lose weight and maintain it, and GLP-1 receptor agonists have proven to be a valuable catalyst for many individuals to kick-start this process," said Justin Schreiber, Chairman and Chief Executive Officer of LifeMD. "At LifeMD, we are dedicated to helping qualified patients access these groundbreaking drugs while ensuring that they receive evidence-based guidelines and the highest standard of care. Our program not only offers new hope in addressing the obesity epidemic, but it also promotes healthier lifestyle choices and sustainable long-term health benefits. We are delighted to see the positive traction in our weight management efforts, which has more than doubled the revenue run-rate of our primary care business since the pilot launch."
"LifeMD sets itself apart as a leading provider of primary care, prioritizing the overall health and well-being of patients, rather than solely focusing on weight loss," said Dr. David Culpepper, MD, FACP, Clinical Director of LifeMD's affiliated medical group. "As we treat patients with conditions aggravated by weight, the significance of addressing obesity as a long-term chronic disease becomes even more apparent. GLP-1 medications offer benefits beyond just numbers on a scale; they support patients' metabolic health in the long run. With the help of LifeMD's technology, we are creating customized care journeys that foster a close patient-provider relationship and provide more personalized support."
GLP-1 receptor agonists are an injectable non-insulin type 2 diabetes medication that are FDA approved to help lower blood sugar and aid in weight management. In 2022, more than 5 million prescriptions for Ozempic, Mounjaro, Rybelsus, and Wegovy were written for patients with and without diabetes, compared with just over 230,000 in 2019—a 2,082% increase, according to data from Komodo Health. Analysts project that the global market for obesity therapeutics could reach $100 billion by 2030, and Barclays estimates the weight management drug industry could reach $200 billion within the next decade.
To learn more about the LifeMD Weight Management Program, click here.
About LifeMD
LifeMD is a leading provider of virtual primary care. LifeMD offers telemedicine, laboratory and pharmacy services, and specialized treatment across more than 200 conditions, including primary care, men's health, women's health, allergy & asthma, and dermatology. Leveraging a vertically-integrated, proprietary digital care platform, a 50-state affiliated medical group, and a US-based patient care center, LifeMD is elevating healthcare by increasing access to top-notch and affordable care. For more information, please visit LifeMD.com.
Cautionary Note Regarding Forward Looking Statements
This news release includes forward-looking statements within the meaning of Section 27A of the Securities Act of 1933, as amended; Section 21E of the Securities Exchange Act of 1934, as amended; and the safe harbor provision of the U.S. Private Securities Litigation Reform Act of 1995. Forward-looking statements contained in this news release may be identified by the use of words such as: "believe," "expect," "anticipate," "project," "should," "plan," "will," "may," "intend," "estimate," predict," "continue," and "potential," or, in each case, their negative or other variations or comparable terminology referencing future periods. Examples of forward-looking statements include, but are not limited to, statements regarding our financial outlook and guidance, short and long-term business performance and operations, future revenues and earnings, regulatory developments, legal events or outcomes, ability to comply with complex and evolving regulations, market conditions and trends, new or expanded products and offerings, growth strategies, underlying assumptions, and the effects of any of the foregoing on our future results of operations or financial condition.
Forward-looking statements are not historical facts and are not assurances of future performance. Rather, these statements are based on our current expectations, beliefs, and assumptions regarding future plans and strategies, projections, anticipated and unanticipated events and trends, the economy, and other future conditions, including the impact of any of the aforementioned on our future business. As forward-looking statements relate to the future, they are subject to inherent risk, uncertainties, and changes in circumstances and assumptions that are difficult to predict, including some of which are out of our control. Consequently, our actual results, performance, and financial condition may differ materially from those indicated in the forward-looking statements. These risks and uncertainties include, but are not limited to, "Risk Factors" identified in our filings with the Securities and Exchange Commission, including, but not limited to, our most recently filed Annual Report on Form 10-K, Quarterly Reports on Form 10-Q, and any amendments thereto. Even if our actual results, performance, or financial condition are consistent with forward-looking statements contained in such filings, they may not be indicative of our actual results, performance, or financial condition in subsequent periods.
Any forward-looking statement made in the news release is based on information currently available to us as of the date on which this release is made. We undertake no obligation to update or revise any forward-looking statement, whether as a result of new information, future events, or otherwise, except as may be required under applicable law or regulation.
Media Contact
press@lifemd.com
Company Contact
LifeMD, Inc.
Marc Benathen, CFO
marc@lifemd.com
A photo accompanying this announcement is available at https://www.globenewswire.com/NewsRoom/AttachmentNg/7aa52446-63dc-4883-9b1f-76273514311c