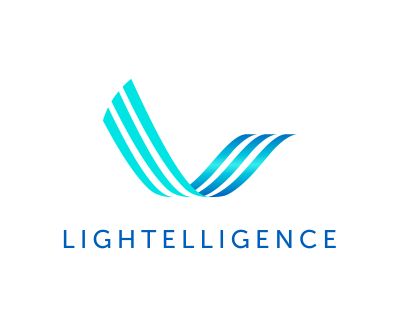 Lightelligence Welcomes Dr. Ben Chen to its Executive
Assumes the Role of Vice President of Integration
Charged with Integrating Electrical and Photonic ICs Using Advanced Packaging Technology
BOSTON, June 01, 2023 (GLOBE NEWSWIRE) — Lightelligence, the global leader in photonic computing, today appointed Dr. Ben Chen to the newly created position of Vice President of Integration.
Dr. Chen, responsible for integrating electrical and photonic integrated circuits using advanced packaging technology, and transitioning that into industry-ready products, joins the skilled and experienced Lightelligence executive management team headed by Dr. Yichen Shen, its Founder and CEO.
"We are delighted to welcome Dr. Ben Chen to the Lightelligence team as our VP of Integration," says Dr. Shen. "Dr. Chen's track record of success and deep expertise in integrated photonics make him an invaluable addition to our leadership team. His strategic insights and commitment to innovation align perfectly with Lightelligence's vision, and we are confident that his contributions will accelerate our mission to deliver groundbreaking solutions to our customers."
"The opportunity is irresistible to be part of an innovative team developing new technology to solve so many of the challenges facing the semiconductor industry," remarks Dr. Chen. "I look forward to the response from companies across the industry when they discover what Lightelligence is delivering."
As a former CTO with cross-function and cross-culture expertise, Dr. Chen has a proven track record and in-depth knowledge of advanced technologies in advanced electronics and fiber optic technologies. His background includes proficiency with signal integrity (SI)-based photonics integration, 2.5D and 3D packaging and SI front- and back-end processes for chip packaging.
About Dr. Ben Chen
Dr. Ben Chen's technical expertise spans VLSI design, optical component, module and photonic integration. He received a Bachelor of Microelectronics from Tianjin University in 1983, and a Master of Science and Ph.D. in Electrical and Electronic Engineering from Tokyo Institute of Technology in 1987 and 1990 respectively. After a two-year research and teaching career at Tokyo Tech, he joined Fujitsu/Fujitsu Labs in 1992, focusing on VLSI design methodology and formal verification.
He joined Lucent Technology Japan in 1998 and Lucent Technology in the U.S, in 2000. Since then, Dr. Chen has been working on optical module and subsystem R&D and held several technical and marketing leadership roles at Lucent Technologies/Bell Labs, Optium (Finisar), OCP (Oplink/Molex, Hoya Xponent, Accelink and Hengtong Rockley.
About Lightelligence
Lightelligence has transformed cutting-edge photonics technology into groundbreaking computing solutions that offer exponential improvements in computing power and dramatically reduce energy consumption. As the only company to publicly demonstrate complete silicon photonics computing systems that beat state-of-the-art performance, Lightelligence is the global leader in the photonics computing industry. Founded in 2017, Lightelligence has approximately 200 employees globally and has raised more than $200 million in funding.
Engage with Lightelligence:
Website: www.lightelligence.ai/
Linkedin: https://www.linkedin.com/company/lightelligence-ai/
Twitter: @lightelligence
For more information, contact:
Nanette Collins
Public Relations for Lightelligence
nanette@nvc.com
A photo accompanying this announcement is available at https://www.globenewswire.com/NewsRoom/AttachmentNg/b63d1373-8a4b-4aaa-9b77-a0b8b87df916