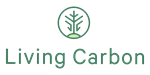 Living Carbon raises new funding to plant 4M fast-growing,
SAN FRANCISCO, California, Jan. 17, 2023 (GLOBE NEWSWIRE) — Living Carbon, a climate biotech company developing plants that capture and store more carbon, has raised $21M in a Series A funding round led by Temasek with participation from Lowercarbon Capital, Toyota Ventures, Felicis Ventures, and other strategic angels. This brings the total investment secured to date to $36M. 
Living Carbon's first product is a photosynthesis-enhanced hybrid poplar tree that grows faster than control seedlings and is resilient in high temperatures. Earlier this year, Living Carbon released a whitepaper demonstrating the efficacy of a photosynthesis enhancement genetic trait to improve biomass accumulation in trees by up to 53%. These breakthrough findings revealed, in a world first, the potential to capture approximately 27% more carbon and underscored the role of responsible biotechnology in stabilizing the climate. 
Chris Sacca, Founder of Lowercarbon Capital, said: "Living Carbon engineers supertrees that grow up to 50% faster and eat up to 27% more CO2 than your run of the mill logs. That means more timber, forests, and other carbon-storing products sooner and cheaper." 
Living Carbon's goal is to provide companies with an easy way to reduce their carbon emissions using excess or marginal land. The company's photosynthesis-enhanced trees will complement the benefits of traditional forests by offering opportunities for carbon removal and positive ecological impact on land that is otherwise unproductive. 
Maddie Hall, CEO and Co-Founder said: "We're excited to close our Series A and continue to make progress on large scale carbon removal using plant biotechnology. This new funding will allow us to produce 4-5M photosynthesis-enhanced seedlings and plant them at large scale. Humans have warmed the world so quickly and degraded over 75% of the land on our planet. We want to focus on restoring land where trees are not otherwise thriving."
Living Carbon is accelerating commercial production of its photosynthesis-enhanced hybrid poplar, and is on track to supply 4-5 million seedlings throughout the US in 2023-2024. The seedlings will be available for companies to purchase to reduce their carbon footprint alongside Living Carbon's carbon quantification and monitoring. The company is also developing carbon projects with photosynthesis-enhanced hybrid poplar and loblolly pine in mixed stand plantings that can help restore degraded ecosystems. The company is partnering with landowners to develop carbon projects in Pennsylvania and Georgia. With a focus on the US as a first market, Living Carbon aims to double its acreage annually – creating truly additional carbon removal on the millions of acres of reforestable land in the US.
Vince Stanley of Stanley Farms, one of Living Carbon's land partners, said: "Our partnership with Living Carbon will increase the productivity of our land, while also increasing the amount of carbon captured by our trees. It's an honor to use our family land to restore nature and advance much-needed nature-based solutions to climate change. Through partnerships with landowners like us, Living Carbon has the opportunity to draw down carbon and create revenue for landowners by making it profitable to plant on underperforming land with faster-growing trees."
Living Carbon will also use this funding to grow its team and expand its work on bio-engineered climate solutions. In addition to photosynthesis enhancement, the company is developing a trait that enables trees to accumulate higher levels of metals in their roots, naturally slowing decay to increase the duration of carbon storage, produce more durable wood products, and remediate toxic soils. The company is also working on a cutting-edge R&D project with funding from Frontier Climate which seeks to engineer durable biopolymers which sequester carbon for millennia. 
Lisa Coca, Climate Fund Partner at Toyota Ventures, said: "The voluntary carbon credit market is on track to exceed $50 billion by 2030, but the momentum will only be sustained by the near-term introduction of credits that are transparent, cost-effective, and produced in high volumes. Living Carbon's synthetic biology platform has the potential to fill the gap between supply and demand by leveraging the powerful combination of proven nature-based solutions as a carbon sink and genetic engineering to deliver high-quality credits to the market.  And, most importantly, to do so on a timeline that will supply credits in scale within the next three to five years. We look forward to supporting the team as they continue to engineer a path to net zero with nature-based approaches to carbon drawdown."
Living Carbon's biotechnology is an example of how engineering can be combined with nature's innate ability to capture and store carbon. The company's use of biotechnology in trees demonstrates how human-empowered ecology can be a scalable and viable solution to the climate crisis.
You can learn more about partnering with Living Carbon, see research results, or join the team at Living Carbon's website: Livingcarbon.com 
###
Additional Quotes:
Martin Srna, Living Carbon's Commercialization Lead, said: Since Living Carbon's launch last year, we've been filling the gap between traditional nature-based offsets and engineered carbon removal, and are ready to deliver our climate solution widely this year. We're an essential partner in the decarbonization movement and are excited to bring to the market a nature-based carbon removal solution that is verifiable, scalable and additional, while working with forward-thinking companies to deploy it. We look forward to using this funding to continue supporting companies in developing their carbon removal portfolios as well as deploying our tree technology on their own land assets.
Claire Kiely, Business Development and Marketplace representative at Watershed said: "We work closely with our customers to offer them the most robust and impactful carbon portfolios available to reach their climate  goals. Living Carbon's removal solution brings much needed innovation to the space, offering truly additional carbon solutions. Living Carbon's removal  solution is available now, utilizing existing infrastructure to scale and at a great price point for our customers. We are proud to partner with them and are excited to see the incredible work they will be able to achieve as a result of this fundraising."
_____
About Lowercarbon Capital:
Lowercarbon Capital is a multibillion dollar venture capital firm founded by Chris and Crystal Sacca that backs kickass companies making real money slashing CO2 emissions, sucking carbon out of the sky, and buying us time to heal the planet. For more information, visit www.lowercarboncapital.com. 
About Temasek:
Temasek is an investment company with a net portfolio value of S$403 billion (US$297b) as at 31 March 2022. Headquartered in Singapore, it has 12 offices in 8 countries around the world. Temasek's Purpose "So Every Generation Prospers" guides it to make a difference for today's and future generations. The Temasek Charter defines its three roles as an Investor, Institution and Steward, and shapes its ethos to do well, do right and do good. Sustainability is at the core of all that Temasek does. It is committed to catalysing solutions to global challenges and activating capital – financial, human, social and natural – to bring about a better and more inclusive world for all. For more information on Temasek, please visit www.temasek.com.sg
About Toyota Ventures:
Toyota Ventures is a San Francisco Bay Area-based venture capital firm that invests in early-stage startups from around the world. Founded in July 2017, its mission is to discover what's next for Toyota by helping startups bring disruptive technologies and business models to market quickly. With more than $500 million in assets under management, the firm's funds include the Toyota Ventures Frontier Fund focused on artificial intelligence, cloud computing, autonomy, mobility, robotics, smart cities, digital health, financial technologies, materials, and energy; and the Toyota Ventures Climate Fund focused on innovative solutions for carbon neutrality. For more information about Toyota Ventures and its portfolio companies, please visit www.toyota.ventures.
About Living Carbon:
Living Carbon is a public benefit company with a mission to responsibly balance the planet's carbon cycle using the inherent power of plants. Starting with photosynthesis-enhanced trees, the company is demonstrating the promise of advanced biotechnology to restore ecosystems, improve biodiversity, and enhance the ability of photosynthetic organisms to remove carbon from the atmosphere. To learn more about Living Carbon's technology and ongoing projects visit: livingcarbon.com