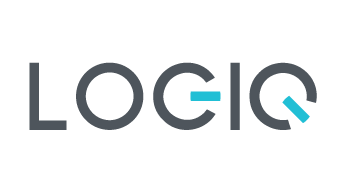 Logiq's Advanced Programmatic Ad Platform Saving Companies
NEW YORK, May 09, 2023 (GLOBE NEWSWIRE) — Logiq, Inc. (OTCQX:LGIQ), a leading provider of digital consumer acquisition solutions, reported it is saving its digital advertising clients substantial sums of wasted expense through the powerful AI-powered fraud detection and analytics of its programmatic ad platform.
At the heart of Logiq's AI-powered Ad-tech platform is a unique digital advertising fraud detection system with patented cutting-edge capabilities. Designed to combat the growing problem of ad fraud in digital advertising, Logiq's programmatic ad platform offers advertisers and publishers a robust solution for identifying and preventing fraudulent activities which undermine digital marketing campaigns by increasing costs and diminishing their effectiveness.
Through the proprietary application of advanced algorithms and machine learning techniques, Logiq's programmatic platform analyzes vast amounts of data to detect fraudulent practices, such as click fraud, impression fraud, and traffic manipulation.
By examining various data points and patterns, including user behavior, IP addresses, device information, and traffic sources, Logiq's programmatic platform can accurately identify suspicious activities and distinguish them from genuine user interaction.
What further sets Logiq's programmatic platform apart from other fraud detection systems is its intelligent ability to adapt and evolve alongside ever-changing fraudulent tactics. Its AI engine continuously learns from new fraud patterns and incorporates them into its detection algorithms, enabling advertisers and publishers to stay one step ahead of fraudsters.
In addition to real-time fraud detection, Logiq also provides comprehensive reporting and analytics that reveal valuable insights into the quality of ad campaigns and accurately attributes conversions across multiple touchpoints. This helps advertisers optimize their budgets and make data-driven decisions that maximize ROI.
Logiq's unique AI-powered approach also ensures user privacy while providing advertisers with essential tracking capabilities. It can collect data on impressions, clicks, and conversions without compromising personally identifiable information (PII). This privacy-centric approach allows advertisers to comply with regulations and build trust with their audience.
According to Logiq CEO, Brent Suen: "Our platform's AI-powered tracking technology is a game-changer for engagement measurement and audience targeting. Our ability to capture and analyze user behavior data provides advertisers with actionable insights that can optimize their campaigns and deliver highly personalized experiences to their target audience. By leveraging the power of AI and machine learning, we empower advertisers to make data-driven decisions that drive meaningful results."
For those publishers on Logiq's platform, they are demonstrating a commitment to transparency and fraud prevention, and enhancing their reputation for offering quality exposure which can attract higher quality advertisers.
Overall, Logiq's AI platform is a powerful tool in the fight against digital advertising fraud. Its patented technology and adaptive approach makes it an indispensable asset for advertisers and publishers seeking to protect their investments and maintain the integrity of the digital advertising ecosystem.
Ready to give your marketing the boost it needs while saving on click-fraud? Schedule your free demo at logiq.com/marketing or call (800) 916-5661 today.
About Logiq
Logiq Inc. is a U.S.-based provider of e-commerce and digital customer acquisition solutions. It simplifies digital advertising for agencies, SMBs and enterprises by providing a data-driven, end-to-end marketing solution. The company's digital marketing offerings include a holistic, self-serve ad tech platform. Its proprietary AI-powered solutions enable brands and agencies to advertise across thousands of the world's leading digital and connected TV publishers. To learn more about Logiq, visit www.logiq.com.
Important Cautions Reading Forward-Looking Statements
This press release contains certain forward-looking statements and information, as defined within the meaning of Section 27A of the Securities Act of 1933, as amended, and Section 21E of the Securities Exchange Act of 1934, as amended, and is subject to the Safe Harbor created by those sections. This press release also contains forward-looking statements and forward-looking information within the meaning of Canadian securities legislation that relate to Logiq's current expectations and views of future events. Any statements that express, or involve discussions as to, expectations, beliefs, plans, objectives, assumptions or future events or performance (often, but not always, through the use of words or phrases such as "will likely result", "are expected to", "expects", "will continue", "is anticipated", "anticipates", "believes", "estimated", "intends", "plans", "forecast", "projection", "strategy", "objective" and "outlook") are not historical facts and may be forward-looking statements and may involve estimates, assumptions and uncertainties which could cause actual results or outcomes to differ materially from those expressed in such forward-looking statements. No assurance can be given that these expectations will prove to be correct and such forward-looking statements included in this press release should not be unduly relied upon.
These statements speak only as of the date of this press release. Forward‐looking statements are based on a number of assumptions and are subject to a number of risks and uncertainties, many of which are beyond Logiq's control, which could cause actual results and events to differ materially from those that are disclosed in or implied by such forward-looking statements. In particular and without limitation, this press release contains forward‐looking statements regarding the consummation of our DataLogiq segment's proposed SPAC merger, our products and services, the use and/or ongoing demand for our products and services, expectations regarding our revenue and the revenue generation potential of our products and services, our partnerships and strategic alliances, potential strategic transactions, the impact of global pandemics (including COVID-19) on the demand for our products and services, industry trends, overall market growth rates, our growth strategies, the continued growth of the addressable markets for our products and solutions, our business plans and strategies, and other risks described in the Company's prior press releases and in its filings with the SEC including its Annual Report on Form 10-K and any subsequent public filings, and filings made pursuant to Canadian securities legislation that are available on www.sedar.com, including under the heading "Risk Factors" in the Company's Canadian Prospectus.
Logiq undertakes no obligation to update or revise any forward-looking statements, whether as a result of new information, future events or otherwise, except as may be required by law. New factors emerge from time to time, and it is not possible for Logiq to predict all of them, or assess the impact of each such factor or the extent to which any factor, or combination of factors, may cause results to differ materially from those contained in any forward-looking statement. Any forward-looking statements contained in this press release are expressly qualified in their entirety by this cautionary statement.
Company Contact
Brent Suen, CEO
Logiq, Inc.
Email contact
Logiq Investor Relations:
Ron Both or Grant Stude
CMA Investor Relations
Tel (949) 432-7566
Email contact
Logiq Media & ESG Contact:
Tim Randall
CMA Media Relations
Tel (949) 432-7572
Email contact