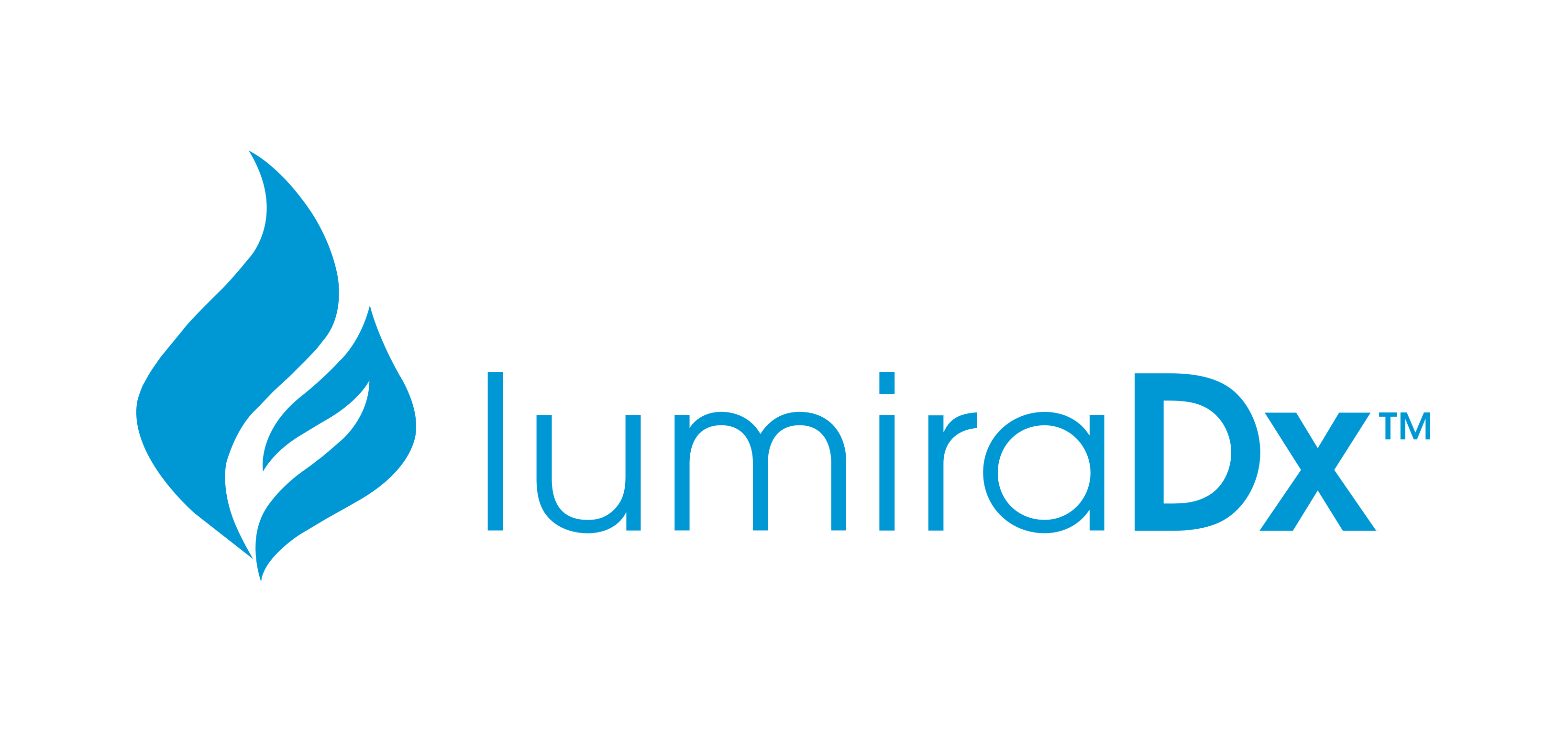 LumiraDx Submits First 510(k) Application to the FDA for
LONDON, June 30, 2023 (GLOBE NEWSWIRE) — LumiraDx Limited (Nasdaq: LMDX), a leading innovator in diagnostic technologies, today announced the submission of its first 510(k) application to the U.S. Food and Drug Administration (FDA) for the clearance of its ground-breaking 5-minute COVID Ultra Test. LumiraDx submitted a traditional 510(k) Dual Submission for LumiraDx SARS-CoV-2 Ag Ultra with CLIA Waiver for the commercial distribution at point of care of the LumiraDx Platform, including the LumiraDx Instrument, with the LumiraDx SARS-CoV-2 Antigen (Ag) Ultra test, and the LumiraDx SARS-CoV-2 Ag Quality Control Swab Kit.
This significant milestone marks a crucial step forward in continued access and expansion into the United States for the LumiraDx Platform. LumiraDx had earlier received various Emergency Use Authorizations (EUA) for its SARS-CoV-2 Ag tests during the pandemic. This is the first time the LumiraDx Instrument has been submitted for 510(k) review and the submission underscores LumiraDx's continued commitment to providing a complete solution that meets the highest standards of performance and safety. Once reviewed, this submission should facilitate further submissions to the FDA with focus switching from the LumiraDx Instrument to assay components.
The LumiraDx SARS-CoV-2 Ag Ultra Test is a state-of-the-art diagnostic test that leverages LumiraDx's cutting-edge technology to detect the presence of SARS-CoV-2, the virus responsible for COVID-19. Built upon a robust scientific foundation, the test demonstrates exceptional accuracy and reliability, ensuring confidence in its results. The test is already available in Europe and various international markets.
"We are thrilled to announce the submission of our first 510(k) application to the FDA for the clearance of our COVID Ultra Test," said Carol Adiletto-Francis, Global SVP, Clinical Regulatory & Quality at LumiraDx. "LumiraDx remains committed to delivering innovative diagnostic solutions that address critical healthcare needs. The submission of this first 510(k) application represents a significant milestone in the company's journey towards receiving FDA approval for the COVID Ultra Test. This also forms the foundation for additional submissions of other high performing assays on the same Platform, many of which are available in Europe and elsewhere and others which are in late stages of development."
About LumiraDx
LumiraDx Limited (Nasdaq: LMDX) is a next-generation point of care diagnostics company that is transforming community-based healthcare. Its actively controlled microfluidic technology provides fast, high performance and accessible diagnostic solutions wherever the patient is for nearly any testing scenario, creating unique testing options at the point of need. The company offers a broad menu of lab comparable tests on a single portable Platform, with more than 30 assays on the market and in various stages of development, covering infectious diseases, cardiovascular diseases, diabetes, and coagulation disorders. The company also supports high-complexity laboratory testing in an accessible high-throughput format to leverage current molecular laboratory operations. Founded in 2014 and based in the UK, LumiraDx's diagnostic testing solutions are being deployed globally by governments and leading healthcare institutions across laboratories, urgent care, physician offices, pharmacies, schools, and workplaces to help screen, diagnose, and monitor wellness as well as disease. More information on LumiraDx is available at www.lumiradx.com.
Cautionary Note Regarding Forward-Looking Statements
This press release contains forward-looking statements within the meaning of the U.S. Private Securities Litigation Reform Act of 1995, including statements regarding the performance and benefits of the LumiraDx Platform and the LumiraDx SARS-CoV-2 Antigen (Ag) Ultra test, and the timing, scope or likelihood of regulatory submissions, filings, approvals, authorizations, certifications, clinical trials or clearances, including our ability to successfully transition any test that has previously been authorized by the FDA under an EUA declaration related to COVID-19, to the required FDA marketing submission (e.g., 510(k), de novo or PMA) on a timely basis, or at all. These statements involve risks, uncertainties and other factors that may cause actual results, levels of activity, performance or achievements to be materially different from the information expressed or implied by these forward-looking statements, including, among others, general economic, political and business conditions; changes in interest rates, inflation rates and global and domestic market conditions; the effect of COVID on our business and financial results; obtaining or maintaining regulatory approval, authorization or clearance for our tests; and those factors discussed under the header "Risk Factors" in our Annual Report on Form 20-F for the year ended December 31, 2022, which was filed with the Securities and Exchange Commission, or SEC, on May 1, 2023, and in other filings that we make with the SEC. Although LumiraDx believes that it has a reasonable basis for each forward-looking statement contained in this press release, LumiraDx cautions you that these statements are based on a combination of facts and factors currently known by it and its projections of the future, about which it cannot be certain. LumiraDx undertakes no obligation to update or revise the information contained in this press release, whether as a result of new information, future events or circumstances or otherwise.
*Not all tests are available in all countries and regions. For additional detail on product availability please visit www.lumiradx.com