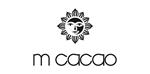 m cacao Gets Ready for Hollywood's Biggest Night
AMESBURY, Mass., March 09, 2023 (GLOBE NEWSWIRE) — Chocolate maker m cacao has been busy loading in personalized videos for each of this year's Oscar® nominees in the major acting and directing categories.
The first-ever chocolate box with a personalized video embedded inside, expressioSM, will be included in the legendary "Everyone Wins" Nominee Gift Bags, which have become the most buzzed-about swag in history.
"This year's top acting and directing nominees including Austin Butler, Colin Farrell, Cate Blanchett, Ana de Armas, Michelle Williams, Michelle Yeoh, Judd Hirsch, Angela Bassett, Jamie Lee Curtis, Todd Field and Steven Spielberg will be treated to a six-figure gift bag intended to pamper, delight, surprise and inspire," said Lash Fary, founder of Distinctive Assets, which independently produce this ultimate swag bag.
Regardless of whether they take home that iconic gold statue, each nominee will be treated to a box of culinarily-inspired chocolates from m cacao that includes a trailer of their film inside.
This sweet, high-tech gift was created by m cacao's founder Michael Nichols, a former robotics engineer-turned-chocolatier, and Chef Delphin Gomes, a master pastry chef and chocolatier. It is available in the following chocolate assortments:
Chef's Collection, a classic set of culinary treasures, from bourbon pecan praline to orange marzipan.
Seriously Truffles, beautiful, handcrafted truffles, including unicorn (black raspberry), royale (cassis mint), and more. All gluten free, dairy free and nut free.
Garden Caramels, bright, robust, flavored caramels dipped in chocolate.
Chile Caramels, hot and spicy chocolate-covered caramels with eight different flavors of real chile.
"After so much interest in m cacao's expressioSM in the official GRAMMY® Gift lounge, we couldn't pass up the opportunity to make personalized boxes of chocolates for the top Oscar® nominees for the 'Everyone Wins' Nominee Gift Bags," said m cacao founder, Michael Nichols. "We can't wait to hear how the top nominees react when they open their very own expressioSM."
Expressio is currently available on m cacao's website.
About m cacao chocolates
Developed by forward-thinking chocolatiers, m cacao creates handcrafted chocolates and unique gifts for the culinarily curious. Combining the classic French technique of a pastry chef with the modern artistic approach of a robotics engineer, m cacao celebrates the world with expertly crafted flavors and textures, turning high-quality chocolate into an experience. Learn more at mcacao.com and follow @mcacaochocolates on Instagram and Facebook.  
Disclaimer: The "Everyone Wins" Nominee Gift Bags are NOT affiliated in any way with the OSCARS® or the Academy of Motion Picture Arts & Sciences. A.M.P.A.S. does not award, sponsor, endorse or provide these gift bags. Neither the Academy nor Distinctive Assets wants there to be any association between the "Everyone Wins" Gift Bags and the OSCARS® or the Academy.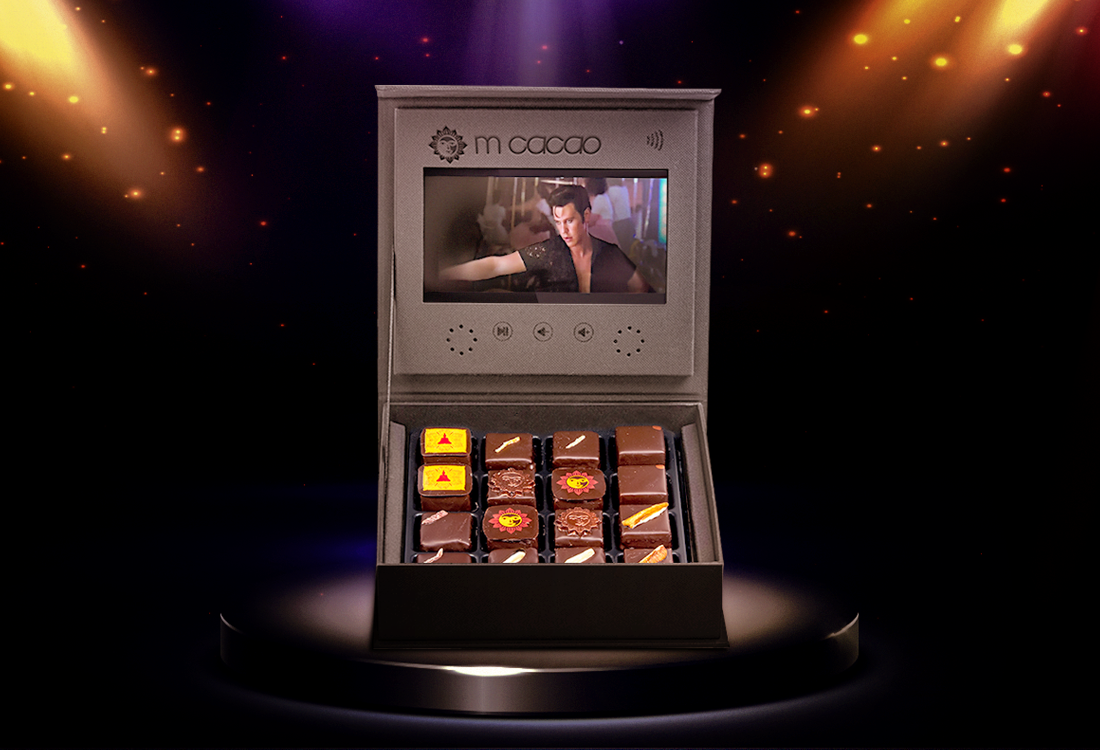 Each expressio chocolate video box has been personalized as part of the "Everyone Wins" Gift Bags given independently to Oscar® nominees.
A photo accompanying this announcement is available at https://www.globenewswire.com/NewsRoom/AttachmentNg/b86526c9-6cf3-4135-b7b6-263e74ee623d
Media Contact:
Lisa Lazarczyk
617-838-7327
lisa@lazpr.com