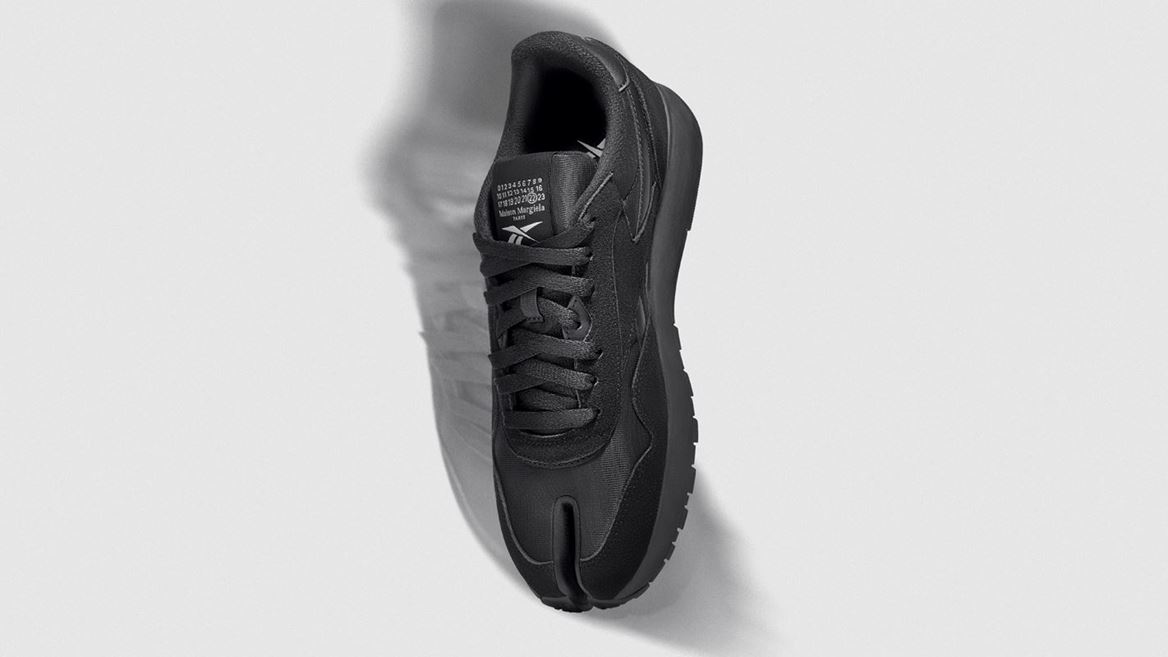 Maison Margiela and Reebok Launch the Classic Leather Tabi Nylon
(BOSTON) December 2, 2022 – Maison Margiela and Reebok launch the Classic Leather Tabi Nylon: the newest trainer conceived in the dialogue between the two brands. Released in stores on December 9th, 2022, the shoe draws on the Classic Nylon originally created by Reebok in 1991 and proposes a lighter interpretation of the Classic Leather Tabi debuted in 2020 as part of the creative conversation with Maison Margiela.
For the next chapter of Maison Margiela's collaboration with Reebok, Creative Director John Galliano splices the Classic Nylon with the house's signature Tabi silhouette. In the process, the original running shoe is entirely rebuilt to accommodate the split-toe construction. The classic lace-up sneaker features a leather upper with nylon inserts and suede detailing, a dual-logo tongue, textile lining, and an EVA outsole. It will be available in black, white and navy.
With its clean and minimalist design, the Classic Nylon has become a fixture in sneaker history since Reebok first debuted it in 1991. The Tabi was originally designed by Maison Margiela founder Martin Margiela in 1989 as a mark of respect of the jika-tabi worn by streetworkers in Japan. The split-toe shoe is continuously interpreted by the house in a variety of styles and manifestations.
The Maison Margiela x Reebok Classic Leather Tabi Nylon will be available from December 9th, 2022 on Reebok.com/maison_margiela with a suggested retail price of € 350 – £ 329 – $ 350 – ¥ 37.000 – HKD 3.190 – ₩ 399.000 – RMB 3.190.