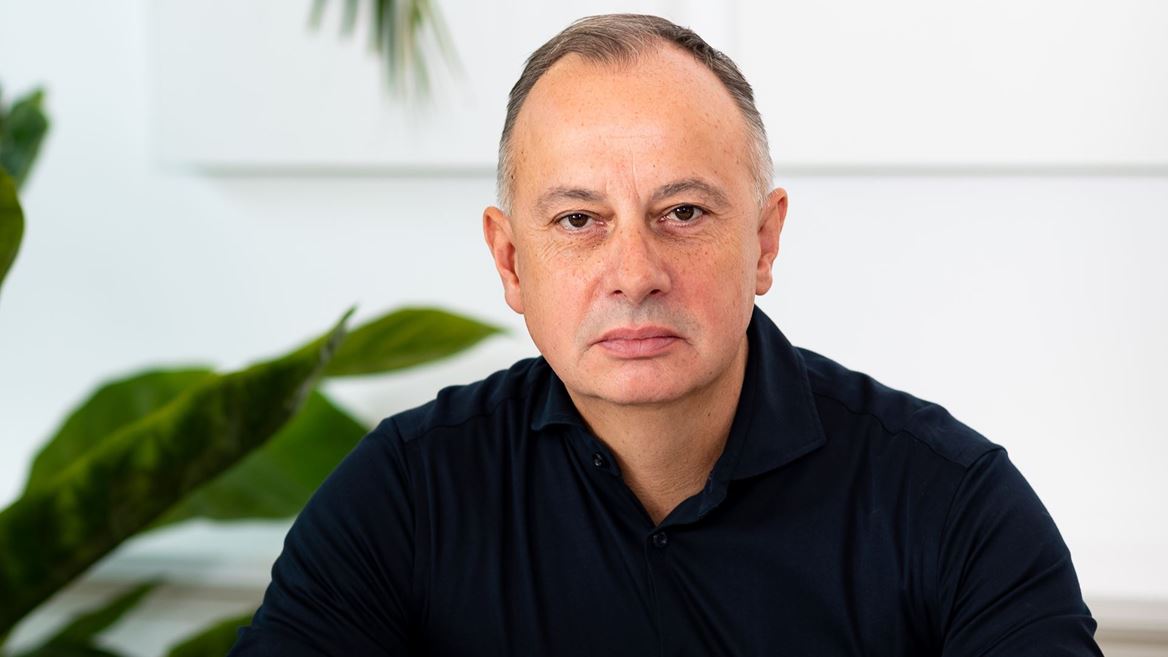 Martin Hofmann joins Volta Trucks as Chief Technology and Information Officer
Volta Trucks, the leading and disruptive all-electric commercial vehicle manufacturer and services provider, has appointed Dr. Martin Hofmann as its Chief Technology and Information Officer, effective from May 1.
Martin Hofmann brings a wealth of experience to Volta Trucks, most recently as Senior Vice President at Salesforce, with previous roles at the Volkswagen Group as its Group Chief Information Officer. Under Martin's leadership, the Volkswagen Group started its digital transformation into the cloud, connecting vehicles and factories through the internet. Martin set up several software development and technology centres for Volkswagen in Portugal, Spain, India, and Silicon Valley. Under his leadership, Volkswagen was the first entity to obtain three US patents in applied Quantum Computing, with one in mobility optimisation.
In his role as Chief Technology and Information Officer, Martin will report to Volta Trucks' Chief Executive Officer, Essa Al-Saleh, and his responsibilities will include the strategic leadership to the company's vision for the customer digital services and IT operations.
Announcing the appointment of Martin Hofmann, Chief Executive Officer of Volta Trucks, Essa Al-Saleh, said; "I am delighted to welcome Martin to the Executive Management Team of Volta Trucks at this pivotal time in the development of the company. Building a new all-electric truck from the ground up gives us a unique opportunity to create a digital ecosystem around the vehicle, built specifically for our customer's needs, much like Apple did with the launch of the original iPhone. Martin's extensive industry knowledge and experience with digital transformations will be invaluable for Volta Trucks to support our vision for an industry-leading digital customer experience."
Martin Hofmann continued, "I am excited to join the Volta Trucks team that has accomplished so much in such a short time – making mobility in our cities safer and tailpipe emission-free. Being passionate about automotive and advanced information technology, I am thrilled to drive the creation of Volta Trucks' Digital Platform – a benchmark in customer experiences, software defined vehicle services and efficient ecosystem processes."
Editor's notes
About the Volta Zero
The Volta Zero is the world's first purpose-built all-electric 16-tonne vehicle designed for urban logistics, reducing the environmental impact of freight deliveries in city centres. Designed from the ground up with an operating pure-electric range of 150 – 200 kms (95 – 125 miles), the Volta Zero will eliminate an estimated 1.9M tonnes of CO2 by 2026.
Safety is also at the heart of Volta Trucks, with the ambition to produce the safest trucks for our cities. The Volta Zero was designed for electric from the outset, which facilitates a step-change in vehicle, driver and pedestrian safety. Thanks to the removal of the internal combustion engine, the operator of a Volta Zero sits in a central driving position, with a much lower seat height than a conventional truck. This combination, plus a glass house-style cab design, gives the driver a wide 220-degrees of visibility, minimising dangerous blind spots.
Volta Trucks is also innovating with its Truck as a Service proposition that is revolutionising the financing and servicing of commercial vehicle fleets. Truck as a Service offers fleet managers a frictionless and hassle-free way to electrify their fleet and helps them with every step by offering a single, affordable, monthly fee that provides access to an all-electric Volta Zero, and all its charging infrastructure, servicing, maintenance, insurance, and training requirements, maximising uptime and operational efficiency.
About Volta Trucks
Volta Trucks was founded in 2019 in Sweden by co-founders Carl-Magnus Norden and Kjell Waloen. The company, focused primarily on operations across all major cities in Europe and the UK, will accelerate the transition to all-electric trucks, reducing the effects of climate change and helping make our cities safer, healthier and more sustainable for everyone. Volta Trucks has partnered with a number of global leaders in the supply chain for the development and production of the Volta Zero, at pace and scale. In total, Volta Trucks has raised over €360 million funding to date.
The company's contract manufacturing facility is in Steyr, Austria, where production of customer specification vehicles is starting in early Q2 2023. The company has also established a network of 'Volta Trucks Hub' service and maintenance facilities in its launch markets, with the first four already announced in Bonneuil-sur-Marne, to the south of Paris, in Tottenham, London, Duisberg, to the west of the Rhine-Ruhr region in Germany, and in Madrid, Spain.