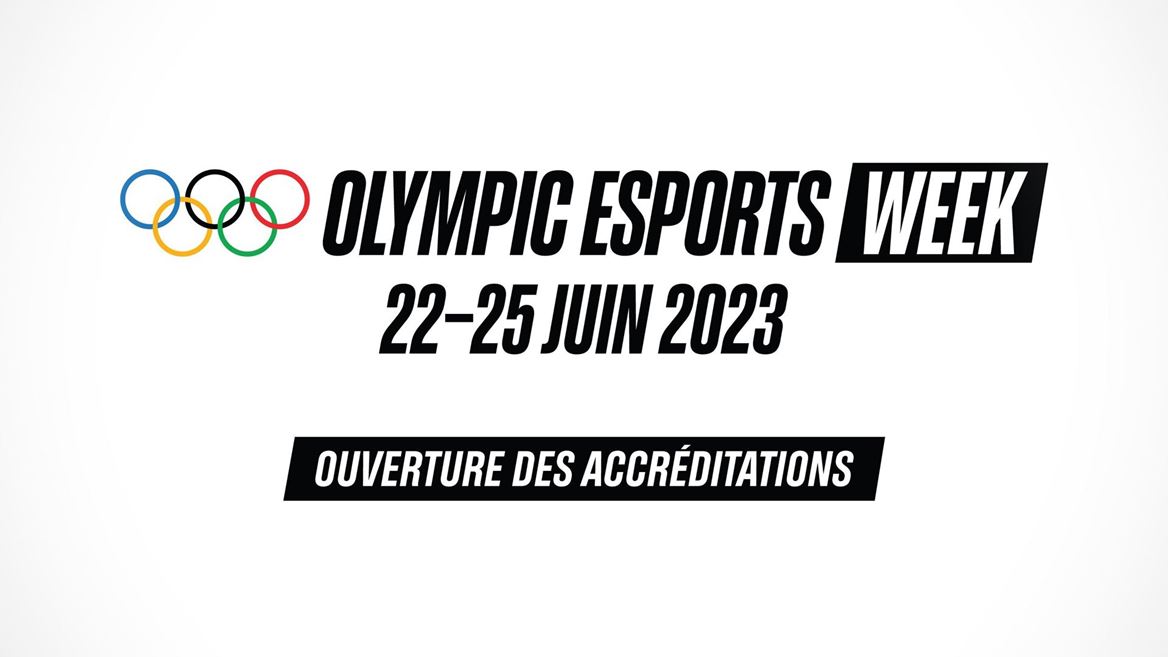 Media accreditation for the inaugural Olympic Esports Week in Singapore is open!
24 May 2023 – Taking place from 22 to 25 June 2023 at the Suntec Singapore Convention and Exhibition Centre, Olympic Esports Week is a four-day festival of virtual sports and gaming created by the International Olympic Committee (IOC).
One of the highlights of the week will be the first in-person, live finals of the Olympic Esports Series 2023 – the global virtual and simulated sports competition from the IOC, conducted in collaboration with International Federations (IFs) and game publishers. The Olympic Esports Series 2023 features events across 10 sports – archery, baseball, chess, cycling, dance, motor sport, sailing, shooting, taekwondo and tennis.
Programme
22 June, Thursday [Opening Ceremony]
23 June, Friday [Archery, Cycling, Dance, Sailing]
24 June, Saturday [Baseball, Chess, Shooting, Tennis]
25 June, Sunday [Motor Sport, Taekwondo]
The Olympic Esports Week programme will also feature exhibition matches and a free-to-play zone.
Kindly complete this media accreditation form by Monday 5 June, and note that you can only apply for accreditation through this link. Once you've submitted your form, your application will be reviewed for approval by the event organisers. You will be notified of your accreditation status via the email address you provide in the form.
Should you have any queries, please do not hesitate to contact Sabrina at sabrina@fullcirclepr.co or Umairah at mai@fullcirclepr.co.