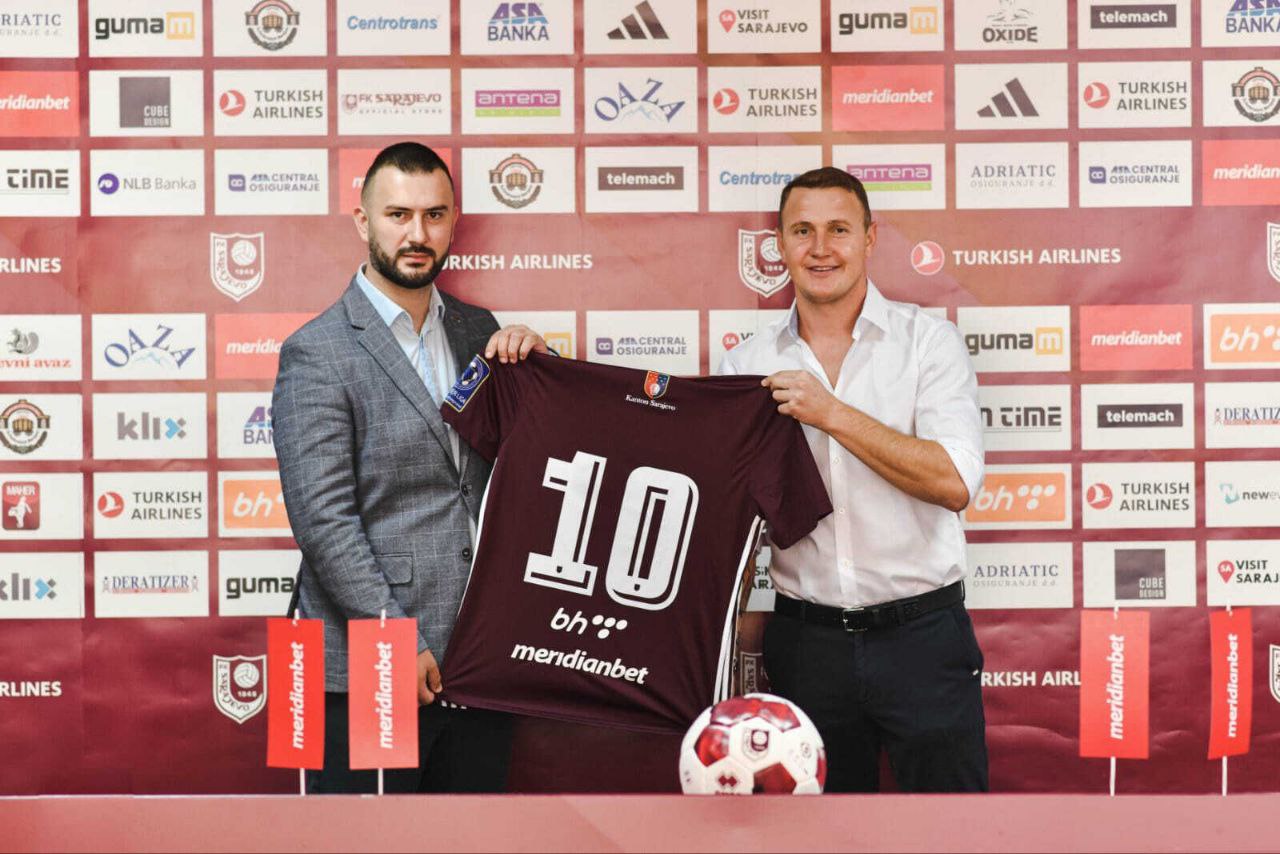 Meridianbet Official Sponsor of FK Sarajevo, Strengthening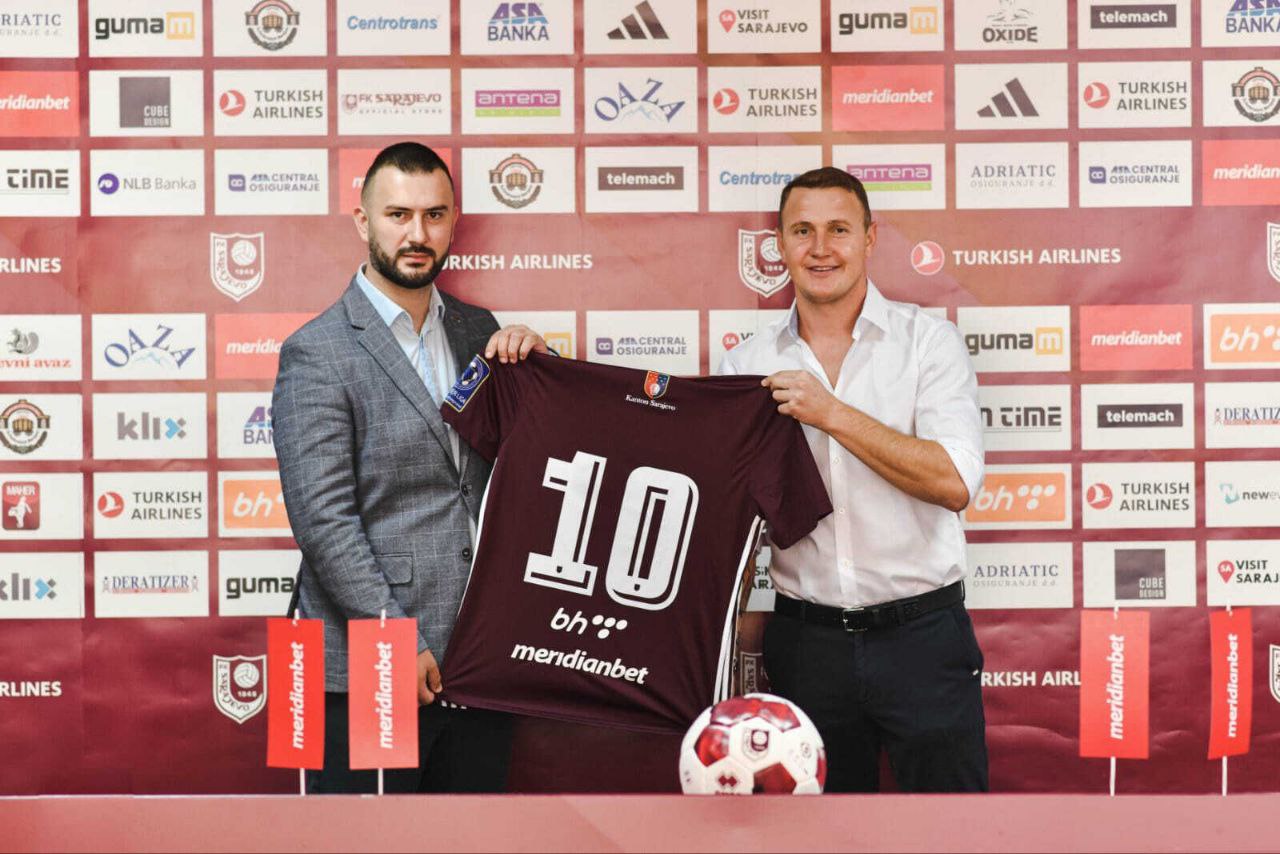 VALETTA, Malta and SARAJEVO, Bosnia and Herzegovina, Sept. 08, 2023 (GLOBE NEWSWIRE) — The Meridianbet Group, known not only for delivering world-class entertainment but also for its profound commitment to social responsibility and community engagement, has taken a significant step in reinforcing its support for sports, particularly in Southeast Europe.
Today, Meridian proudly announced its sponsorship of FK Sarajevo, a football club with a storied history and a prospective future. Founded in 1946, their illustrious achievements include being crowned champions of former Yugoslavia twice, securing the title of Bosnia and Herzegovina champions five times, winning the Bosnia and Herzegovina Cup seven times, and clinching the Bosnia and Herzegovina Super Cup once.
This sponsorship further underscores Meridian's commitment to promoting and uplifting sports on a global scale. The partnership with FK Sarajevo, Bosnia and Herzegovina's most popular clubs, showcases Meridianbet's dedicated efforts to back teams filled with ambition, talent, and a rich history.
Meridianbet's community investment in Bosnia and Herzegovina is decades-long. The company has recently won the special charity auction to buy a signed Edin Džeko national team jersey to raise donations to support children with spinal muscular atrophy in Southeast Europe. The project intends to gather funds from supporters, businesses, and investors to help families financially with the costly treatments associated with SMA.
Meridianbet's International Sponsorship Footprint
Meridian's sports sponsorship horizon is vast and varied. As a leading global betting partner, the brand supports over 30 amateur and professional clubs worldwide, providing not only financial aid, but also essential sports and technical equipment.
In Southeast Europe, the brand is official sponsor of KK Crvena zvezda, Turkish Airlines Euroleague participant.
The brand remains a driving force behind various humanitarian tournaments and competitions, all channeled towards helping children faced with life-threatening and rare diseases.
As a testimony to its global influence, Meridian sponsors more than 30 premier football, basketball, and other sports teams and associations worldwide.
Cultivating Talent and Upholding Excellence
Beyond its sports-centric endeavors in both amateur and professional sports, Meridian is committed to shaping the future. Over the past two years, Meridian has awarded scholarships to a plethora of students and subsequently provided opportunities to these bright young minds. They've been at the forefront of developing advanced solutions in sectors like artificial intelligence, big data, and digital marketing.
Recognized for their unwavering commitment to best business practices, Meridianbet has, since 2020, held the prestigious ICC – WCF SME Certificate from the World Federation of Chambers of Commerce (ICC-WCF).
This accolade proudly positions Meridian amongst the top 900 most reputable companies in the EU.
Corporate Communications and Queries
Founded in 2001, Meridianbet is a well-established online sports betting and gaming group, licensed and operating in more than 15 jurisdictions across Europe, Africa, and South America. The company employs over 1,500 professionals and is committed to providing entertainment for players and shared opportunities for communities, employees, and shareholders. With a primary focus on sports betting, the company also offers various casino and fixed-odds games, operating exclusively in regulated markets.
For more information, to make additional queries with the Company, contact:
Meridian Gaming Ltd.
Lyons Range 20, Office No 3, Bisazza Street, Sliema, Malta
Further information on MeridianBet Group can be found at www.ir.meridianbet.com
Twitter – https://twitter.com/meridianbet_ofc
A photo accompanying this announcement is available at https://www.globenewswire.com/NewsRoom/AttachmentNg/23fff6ae-ecd9-4fa6-b59f-be321a8ea610