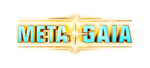 MetaGaia Metaverse Announces Launch Party Featuring World's
Hong Kong, March 07, 2023 (GLOBE NEWSWIRE) — Advokate Group, a Hong Kong based blockchain technology company, today announced an exclusive event to showcase the launch of the MetaGaia metaverse (METG) the first multi-platform metaverse with a ChatGPT-powered oracle and pet companions. MetaGaia currently features four scenes and three games each equipped with a variety of experience-to-earn activities enabling users to play games, socialize with friends and explore the metaverse. The launch party will take place on both mobile app and desktop versions for MetaGaia at 5 p.m. PST on Thursday, March 9th. To request an invite code for the exclusive launch party, visit the MetaGaia Discord channel or email advokate@43pr.com.
In MetaGaia, ChatGPT is integrated into the Gaia oracle that provides playful and mysterious responses that emulate a wise mentor offering guidance on navigating the metaverse and other knowledge the users are interested in. Additionally, users have the option to befriend pet companions also equipped with ChatGPT technology that offers similar guidance from the perspective of a furry, whimsical companion.
In a variety of activities categorized as experience-to-earn, MetaGaia users can earn the native currency of MetaGaia called METG. For example, on Mora Mora Beach, users can collect METG in a scheduled whale drop that occurs once every 24 hours. During a whale drop, a flying whale releases METG tokens for users to collect on the beach and the seafloor. 
During the launch party, participants will be guided through four activities and scenes. First participants will start at Mora Mora Beach, where they can interact with the oracle Gaia and participate in a whale drop. Then users will visit Fly Kicks club where they will fly around the scene and participate in an AMA with the Advokate CEO, Gordon Kwok to learn about the unique features of MetaGaia. From there users will visit FTLife, a corporate experience with a multi-story office building, as they search for a unique Love Bear character in the building. Finally, participants will finish the launch party with a leaderboard challenge in a platform-style coin collection game. 
"We're thrilled to launch MetaGaia, the first multi-platform metaverse with a ChatGPT-powered oracle and pet companions," said Gordon Kwok, CEO of Advokate Group. "With MetaGaia, we want to offer our users a new level of interactivity and playfulness inside the metaverse and also the opportunity to earn through experience-to-earn activities. We have a lot of interesting experience in the pipeline, including an announcement next month with one of the world's biggest brands. Meanwhile, we can't wait for users to explore the various scenes and games we've created and to see what they'll discover with the help of MetaGaia and our furry, whimsical ChatGPT-powered pets."
About Advokate Group
Founded by MIT alumni, the Advokate leadership team brings business acumen from Blackstone, BlackRock, Sony-Ericsson and Wells Fargo. Advokate has overseen the release of multiple successful NFT drops and virtual games, and its flagship MetaGaia is the first metaverse to enable consumers to explore the metaverse with AI-powered companions, play-to-earn game, socialize, shop brands and buy virtual real estate. Game developers from Final Fantasy, Zynga, Walt Disney and Ismole ensure the best gaming experience. 
For more information on MetaGaia visit the website, Twitter, Instagram and Facebook.
###
All trademarks and product names are the property of their respective companies.