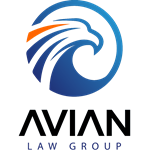 Michael Avanesian Officially Launches Avian Law Group
BURBANK, Calif., Jan. 13, 2023 (GLOBE NEWSWIRE) — Personal injury attorney, Michael Avanesian, has established his own law firm, Avian Law Group, in the heart of his hometown, Burbank, California.
Avanesian began his legal career as a restructuring attorney. By use of chapter 11 bankruptcy, Michael would help companies reorganize their business as well as change their existing debt structure.
In 2016 he joined his previous law firm as a "Chief Restructuring Officer." Since this title gets a bad rep for failing to provide job security for its employees, they gave him the title of managing partner.
In 6 years, Michael was able to transition the company from a civil litigation and foreclosure firm to one that is now entirely personal injury. He was also successful in multiplying the company's revenue by 40 and growing the employee count to well over 80.
Unfortunately, Michael and the owner of the company did not see eye to eye. As a result, he branched out and created his own personal injury law firm, Avian Law Group.
Michael's vision for his company is to run a next generation law firm. His goal is to have a traditional law firm that embraces technology and innovative business models in order to better serve its clients and stay competitive in the changing legal landscape. This would entail using artificial intelligence and other tools to improve efficiency and reduce costs, implementing alternative fee structures, and adopting more flexible and remote work arrangements.
Above all, Michael wants Avian Law Group to be known as a firm that puts its clients first, by putting its people first. As he always says, "A happy firm produces happy clients."
About Avian Law Group:
The team at Avian Law Group has handled thousands of claims in the United States and have won over $2.1 Billion in settlements. Avian focuses on finding your case's best possible outcome while closely understanding that legal challenges can have a significant financial impact on the lives of all the victims involved. Avian Law Group will go beyond the relief of your current needs to work together to improve your future.
Contact Avian Law Group:
https://www.avianlawgroup.com/contact-us/