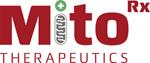 MitoRx Therapeutics Announces Scientific Advisory Board,
OXFORD, England, March 07, 2023 (GLOBE NEWSWIRE) — MitoRx Therapeutics (MitoRx), a biotechnology company developing revolutionary therapeutics that reverse mitochondrial dysfunction to arrest the progression of degenerative diseases, announces Christine Charman as Chief Development Officer, David Richardson as Finance Director, and four appointments to its Scientific Advisory Board (SAB): Prof Chas Bountra, Prof Dame Kay Davies, Prof Laurent Servais, and Dr Bernd C Schwahn.
Prof Chas Bountra OBE is now Chair of the Scientific Advisory Board. He commented on his appointment: "It's an honour and a pleasure to come together with top international scientific and clinical experts to build the MitoRx Scientific Advisory Board. Together we are working to become a global leader in treating diseases caused by impaired mitochondrial function."
Chas is Pro-Vice Chancellor for Innovation at the University of Oxford, Professor of Translational Medicine in the Nuffield Department of Clinical Medicine, Director of the Centre for Medicines Discovery, and Professorial Fellow at Keble College, Oxford. Prior to coming back to Oxford in 2008, Chas was Vice President and Head of Biology at GlaxoSmithKline. Chas is an invited expert on several government and charitable research funding bodies, and an advisor for many academic, biotech and pharma drug discovery programmes. In 2012 he was voted one of the "top innovators in the industry", in 2014 received the "Rita and John Cornforth Award" from the Royal Society of Chemistry, in 2017 and 2018 was voted "Master of the Bench" from the Medicine Maker Power List, and in 2018 was awarded the "Order of the British Empire" in the New Years Honours List.
Also joining the board is Prof Dame Kay Davies CBE DBE FRS FMedSci, Dr Lee's Professor of Anatomy Emeritus at the University of Oxford with an international reputation for work on Duchenne muscular dystrophy paving the way for several nucleic acid related therapies. Prof Davies is a co-founder and co-Director of the MDUK Oxford Neuromuscular Centre, and co-founded Summit Therapeutics plc to translate her work into the clinic.
Prof Laurent Servais MD PhD directs the Specialised Translational Research Oxford Neuromuscular Group as Professor of Paediatric Neuromuscular Disease at the University of Oxford, and he is Professor of Child Neurology at the University of Liège. He brings a wealth of experience to the Scientific Advisory Board having led many clinical trials as principal investigator for Duchenne muscular dystrophy and spinal muscular atrophy treatments.
Dr Bernd C Schwahn MD PhD FRCPCH, Consultant in Paediatric Metabolic Medicine at the Manchester University NHS Foundation Trust and Honorary Clinical Senior Lecturer in Genomic Medicine, also joins the board. Dr Schwahn's scientific interest focuses on disorders of sulfur amino acid metabolism and has been involved as principal and chief investigator in clinical trials for the treatment of molybdenum cofactor deficiency, lysosomal storage disorders and disorders of intermediary metabolism.
Chief Development Officer Christine Charman PhD comes with close to 26 years' experience in accelerating transformational therapies as Senior Global Program Lead for Takeda's Rare Diseases, Respiratory and Immunology and Neuroscience therapy areas. She also worked as consultant CDO at Izana Bioscience and development consultant for a range of Biotechs and NewCos and Program Lead supporting UK Vaccine and Antiviral Task Forces, with further development experience at Novartis from preclinical research leadership to Senior Global Programme Director, including the planning, clinical execution and launch of two products.
David Richardson BSc ACMA AMCT brings over 30 years finance experience to his new role as Finance Director. He has held board positions at a number of venture-backed technology companies and his experience in the industry includes senior finance roles within both AstraZeneca and Evotec. 
Jonathan Rees PhD, CEO of MitoRx, said, "We are thrilled to welcome our new SAB members, as well as Christine Charman as Chief Development Officer and David Richardson as Finance Director, who together bring a wealth of renowned experience across financial, scientific and clinical backgrounds. The wide ranging expertise gained from our growing team and advisory board will accelerate progress of our first-in-class, first-in-target small molecules which are now being pre-clinically tested in a mammalian model of muscular dystrophy. We look forward to working with them all."
Notes to Editors
Media Contact (Scius Communications)
Katja Stout
Email: katja@sciuscommunications.com
Phone: +44(0)7789 435990
Daniel Gooch
Email: Daniel@sciuscommunications.com
Phone: : +44(0)7747 875 479
Company Contact (MitoRx)
Jonathan Rees, CEO
Email: jon.rees@mitorxtherapeutics.com
Phone: +44(0)7826 556622
About MitoRx
At MitoRx our mission is to become the leading global developer of medicines arresting the progression of degenerative diseases driven by mitochondrial dysfunction. We are a preclinical research stage biotechnology company developing our first-in-class, orally delivered, mitochondrial protective therapeutics targeting rare neuromuscular disorders, rare metabolic diseases, and neurodegenerative diseases.
Located in Harwell Oxford, we have raised seed financing from a broad range of investors including the UK Innovation & Science Seed Fund, The Fink Family Office, Science Angel Syndicate, Oxford Technology Management, Wren Capital, Longevitytech.fund, as well as angel investors. For more information visit our website at www.mitorxtherapeutics.com and follow us on LinkedIn.