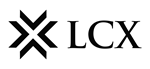 Monty Metzger's Book Released Today: Blockchain Banking –
Vaduz, Liechtenstein, Jan. 17, 2023 (GLOBE NEWSWIRE) — The book from entrepreneur and investor Monty C. M. Metzger is one part prophecy and future research report, one part documentation and case study, and one part survival manual about the future of cryptocurrencies, blockchain and the intersection with traditional finance. 
On sale today, January 17th 2023, Blockchain Banking: The Future of Money and Finance, is now available as a Kindle E-Book, softcover, and hardcover book.
Pulling from Metzger's international experience, the book explores the world of blockchain, digital assets, web3 and the internet of value. Through factual summaries and lively storytelling, the book unveils the potential of blockchain technology and how it changes money, with implications for society, businesses, and governments. 
The result is an empowering, informational, and inspiring read that provides readers with the knowledge and understanding necessary to master the future of digital assets. 
To learn more about, Blockchain Banking: The Future of Money and Finance, please visit http://blockchain-banking.co 
About Monty C. M. Metzger 
Monty C. M. Metzger is the CEO and Founder of LCX, a regulated blockchain company headquartered in Liechtenstein that operates a cryptocurrency exchange. German born entrepreneur has over 25 years of experience as an entrepreneur, investor, and advisor in the tech industry. 
He started his first internet company at age 18, and later founded a future research firm with offices in multiple countries. He has also been a pioneer in the world of cryptocurrencies and blockchain technology, and was a founding partner emeritus at a venture capital firm investing in technology companies globally. He is a professional keynote speaker and has been invited to speak at numerous high-level conferences around the world.